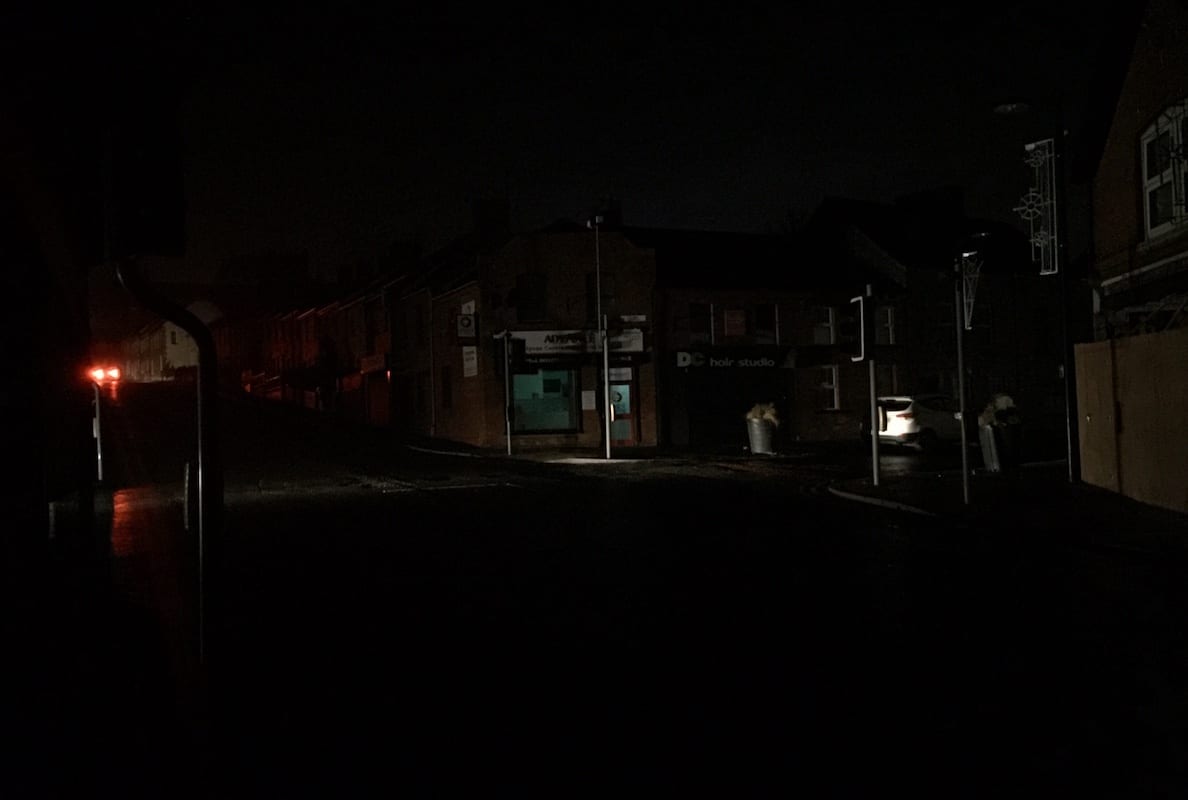 A major blackout in Armagh city on Hallowe'en night was triggered when a 33kv line was brought down between the Monaghan and Killylea Roads.
Northern Ireland Electricity staff have been praised for their work in quickly regaining power.
The city was been plunged into darkness following the large-scale power cut on Halloween night.
Reports of transformers on fire, cables down and fireworks hitting cables were all made to NIE during the evening.
The company said that more than 7,000 homes and businesses were without power following the outage.
One bar owner, speaking to Armagh I moments after the blackout, described it as "something you'd see in The Purge".
SDLP Councillor Thomas O'Hanlon praised the staff at NIE for their swift response to the power cut saying: "I want to pay tribute to the team, both in the Customer Response Centre and the operational staff on the ground for their swift response.
"All too often guys like me point out when agencies get it wrong, but in this case NIE were quick to respond and properties were reconnected fairly quickly."
He relayed that "just after nine o'clock on Wednesday night a power cut seen over seven thousand properties loose power across Armagh and the area around it from Ballymacnab, Granemore into Keady and back though Milford and Madden to Armagh City.
"NIE quickly dispatched a team to the area and within the hour power was gradually being restored to homes across the area," he added.
"I was in constant contact with NIE up to midnight last night when they had the number impacted reduced to just over one hundred properties.
"Work continued through the night and properties were quickly restored."
NIE continued repair work this morning with a number of areas having disruption to services earlier in the day.
Sign Up To Our Newsletter