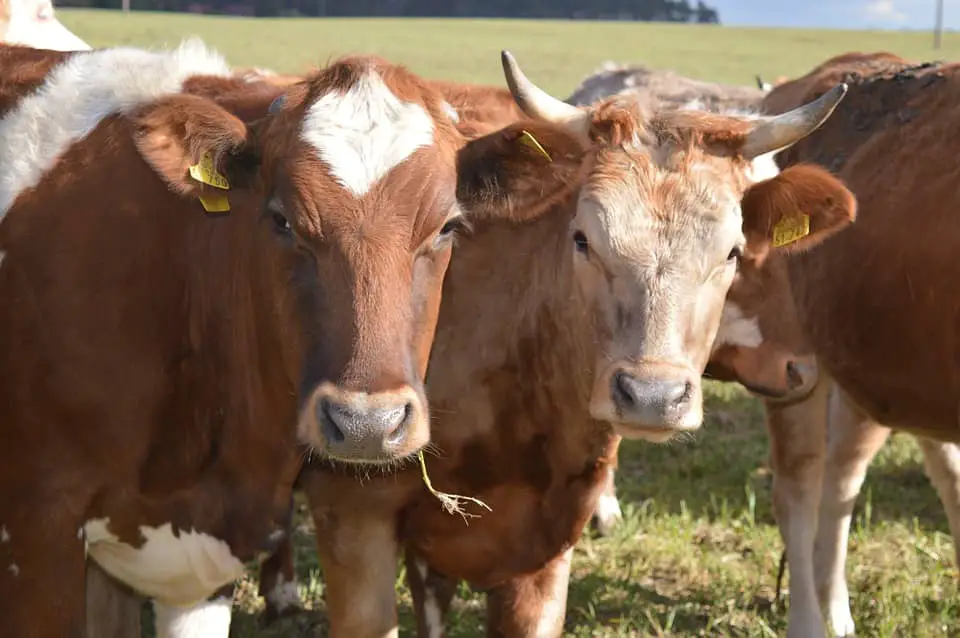 Cruel and opportunist thieves stole 20 cattle from a farmer who is suffering from pneumonia in hospital.
The animals were taken from a farmyard in Tullyvallen area, close to Newtownhamilton on Wednesday night.
There was a mix of Charlaois, Simmental and Black Whiteheads ranging from 350kg to 450kg.
Their owner, 62-year-old Gilbert Dougan is currently laid up in hospital with the debilitating lung condition.
His daughter Emma contacted Armagh I asking for help in finding the animals taken from Barkers Road. She confirmed four have already been recovered.
"We'd be so grateful for any help we can get," said Emma.
"Daddy is sick with pneumonia and this is the last thing he needs right now.
"The yard was locked up with a chain but it was cut open by whoever went in."
If you have any information, please contact police on the non-emergency number 101.
*Photo of Simmental cow for illustration purposes only.
Read more news:
Owners distraught after personalised vintage tractor stolen from Armagh farm
Boy, 5, remains in critical condition after being struck by car on Thursday
Co Armagh woman's brilliant cover of James Arthur's 'Say You Won't Let Go'
Death of boy, 11, may have died because of lack of senior A&E staff
Cattle, including eleven bulls, stolen in two south Armagh farm thefts
Child fighting for his life after being struck by car in residential area
Accidents, chaos and cars left stranded as snow hits Armagh with vengeance
Police swoop to recover stolen lorries and digger on Co Armagh property
Diner at Co Armagh Indian restaurant tips £1,000 for £79 meal
Sign Up To Our Newsletter