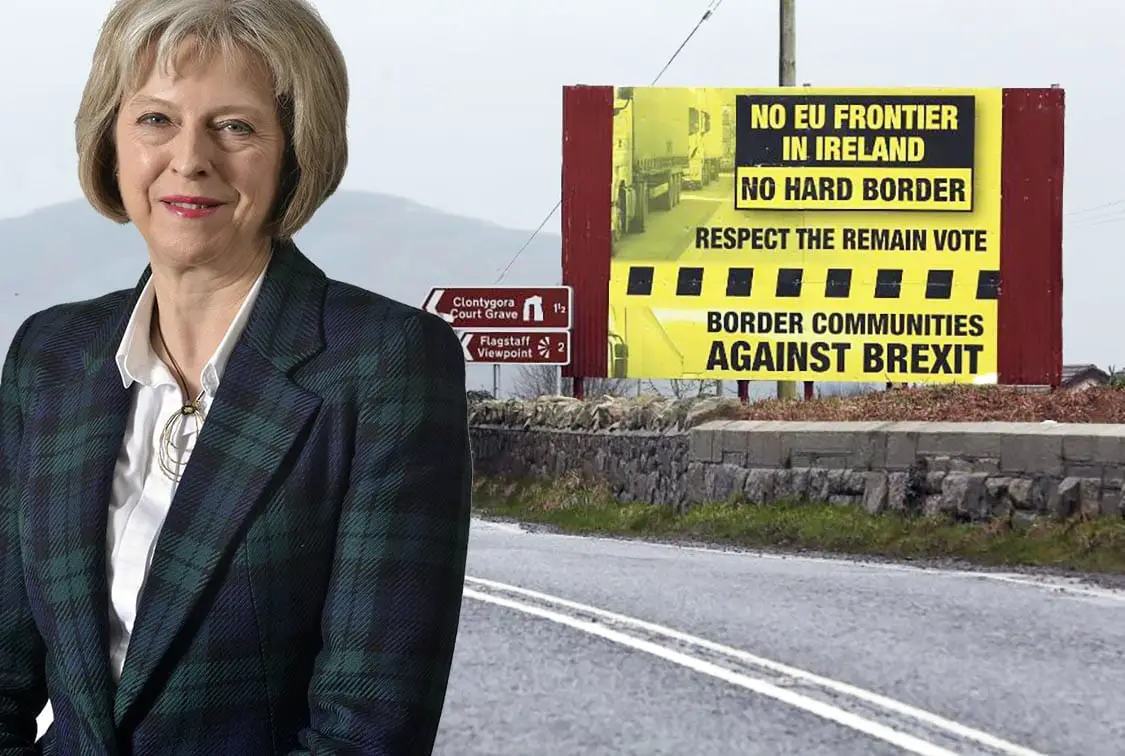 Prime Minister Theresa May will visit the Irish border tomorrow (Thursday) during a two-day visit to Northern Ireland.
The Conservatives leader will speak to businesses in the region about the challenges posed by Brexit.
The two-day visit was formally announced earlier today.
Mrs May has committed to ensuring there is no hard border with Ireland with no infrastructure, but it is yet to become clear how she can achieve this without being part of a customs union with the EU, something she is ruling out.
Speaking ahead of the two-day trip, the PM said: "I look forward to hearing views from businesses on the border in Northern Ireland on our departure from the European Union.
"I fully recognise how their livelihoods, families and friends rely on the ability to move freely across the border to trade, live and work on a daily basis.
"That's why we have ruled out any kind of hard border.
"Daily journeys will continue to be seamless and there will be no checks or infrastructure at the border to get in the way of this.
"I've also been clear we will not accept the imposition of any border down the Irish Sea and we will preserve the integrity of the UK's internal market and Northern Ireland's place within it."
Sign Up To Our Newsletter