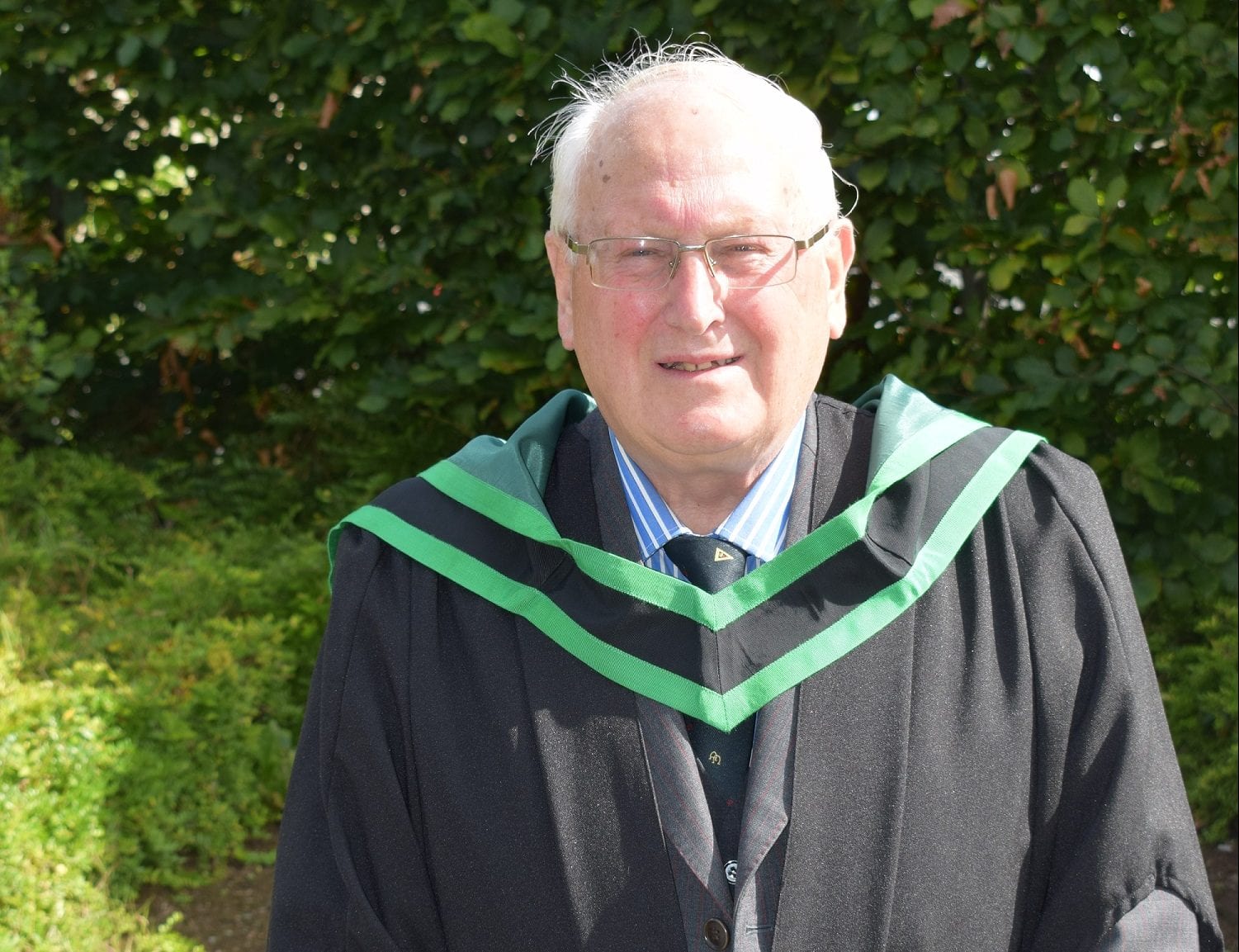 A Co Armagh pensioner is celebrating after graduating from the Southern Regional College, where he was also named 'Part-time Student of the Year'.
Seventy-nine-year-old Thomas Glenny, from Portadown (main image), collected his award from the School of Applied Science and Academic Studies after completing an Associate BA in English and History.
He was one of over 600 graduates conferred in 2018 from five key campuses, including Armagh.
Thomas completed the college's Associate Bachelor's Degree in English and History one day per week over the past three years.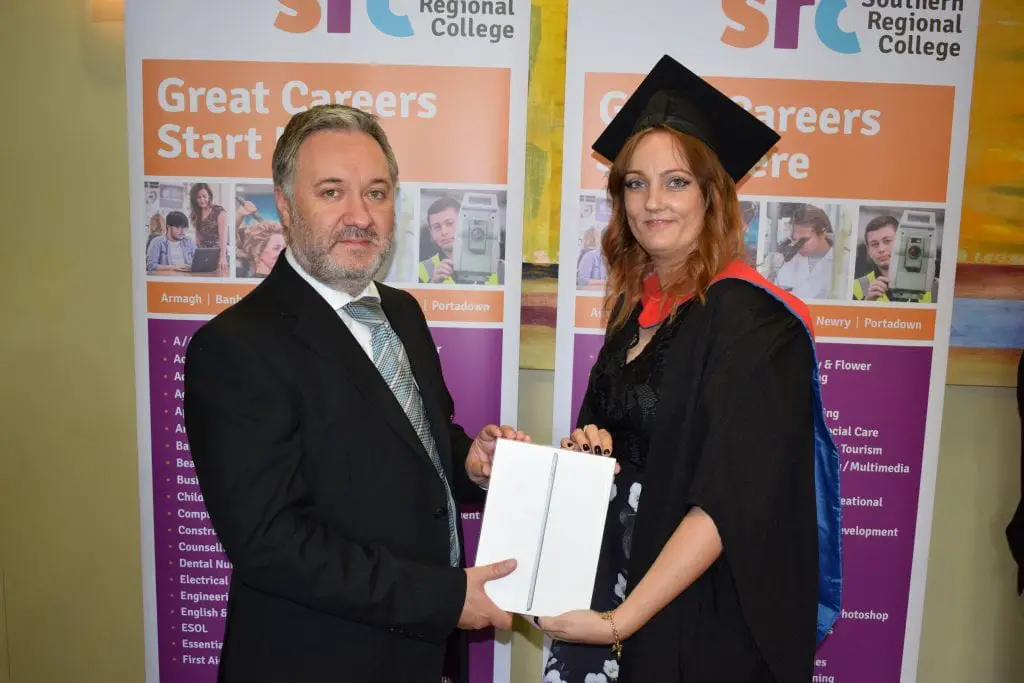 Said Thomas: "When I found myself with time to spare after my retirement, I undertook the three-year course in something I had always wanted, and waited, to do. "
Thomas had a lifelong interest in English and History but never had the time or opportunity to study. When he retired from his job as a civil engineer, he at last had the time to spare to widen his knowledge and explore the subjects further.
Thomas enjoyed meeting new people and found the discussions and debate in class very stimulating.
To begin with he found it difficult to get to grips with the computer and technology but persevered and learned many new skills.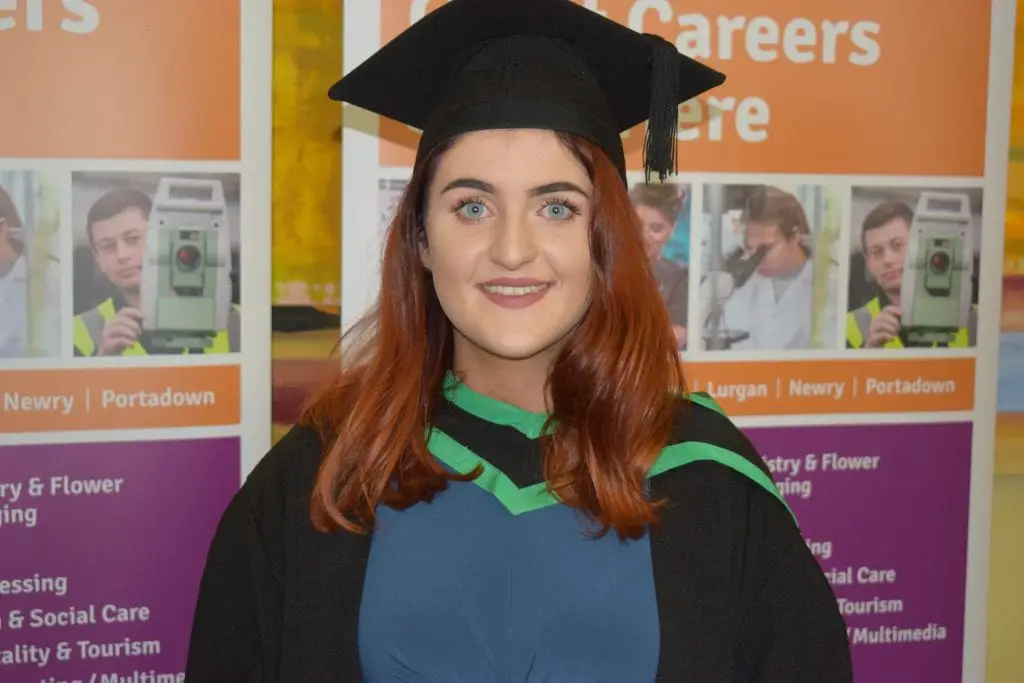 He added: "I particularly enjoyed the comparison of texts from literary giants such as Dickens and Marx to the history of the time and how those thinkers were responding to events such as the Industrial Revolution."
Thomas is a member of several local historical societies and he finds the skills and knowledge from the degree has enabled him to be better equipped and more confident in handling the various research projects he is involved in.
Course lecturer Liz Finnegan was full of praise.
She said: "Tommy is a sterling example of someone who is committed to lifelong learning. His consistent attendance on the course reflects his dedication to his studies and his love of the Arts and Humanities.
"He also had a first-class attitude, which resulted in a first-class mark in his final year dissertation."
The formal graduation event was recognised individual and collective success across a range of foundation degrees, higher level diplomas and professional qualifications spanning a wide variety of courses delivered at Southern Regional College's educational campuses in Armagh, Banbridge, Newry, Lurgan and Portadown.
Honours Degrees were delivered in conjunction with Ulster University and John Moore's University Liverpool were also conferred in Business Studies and Creative Imaging.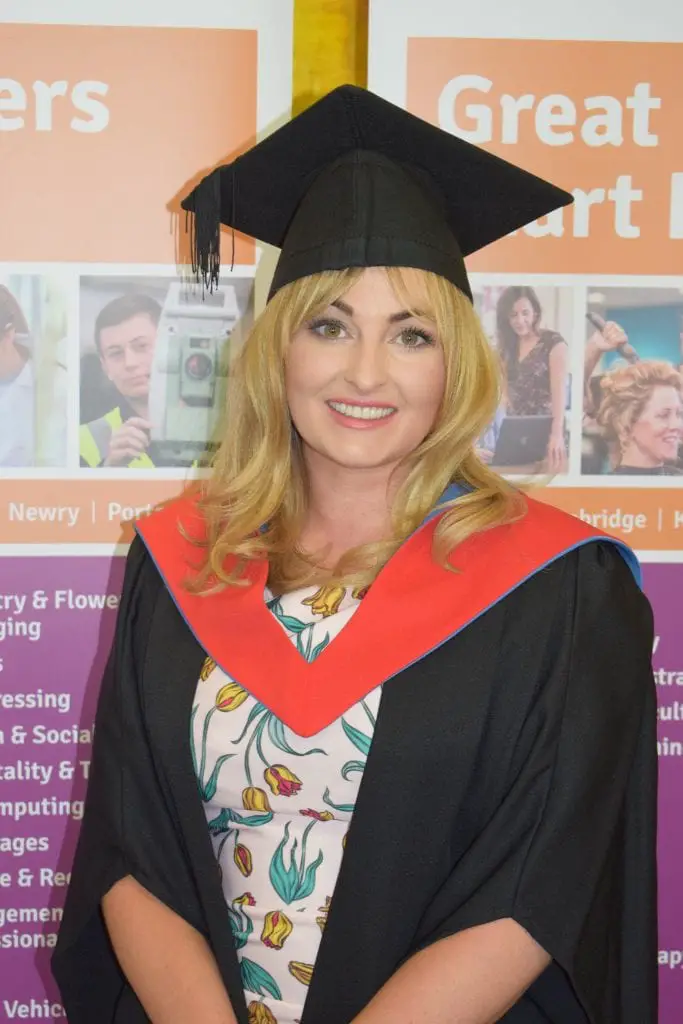 Mr Brian Doran, Chief Executive of Southern Regional College, welcomed the graduates and their family and friends and paid tribute to the work of College staff in providing an excellent learning experience for graduates.
"We are delighted to officially mark and celebrate the achievements of more than 600 students who have worked so hard for their qualifications," he said.
"Their hard work and dedication to learning is to be highly commended and we're extremely proud of this year's 'class of 2018'.
"The number of graduates and range of courses this year clearly demonstrates the pivotal role which Southern Regional College plays in diversifying the higher education system.
"I would also personally like to pay particular tribute to the work of our staff for providing an exemplary learning experience, guidance and support which have contributed to this year's graduate success."
Two sisters from Lisburn also celebrated together after they graduated with certificates in Counselling Studies.
Sheree McCartney and Martina Mulholland both found the part-time course fitted in well with their lifestyles, continuing their studies part-time while working.
Said Martina: "Throughout my career, I always wanted to progress myself and continue my education. This certificate was a natural progression," said Martina. Both of us already had completed Level 2 Counselling at SRC in Banbridge.
"The skills I have learned and the relationships I have made with my peers and tutor all made the learning experience so enjoyable."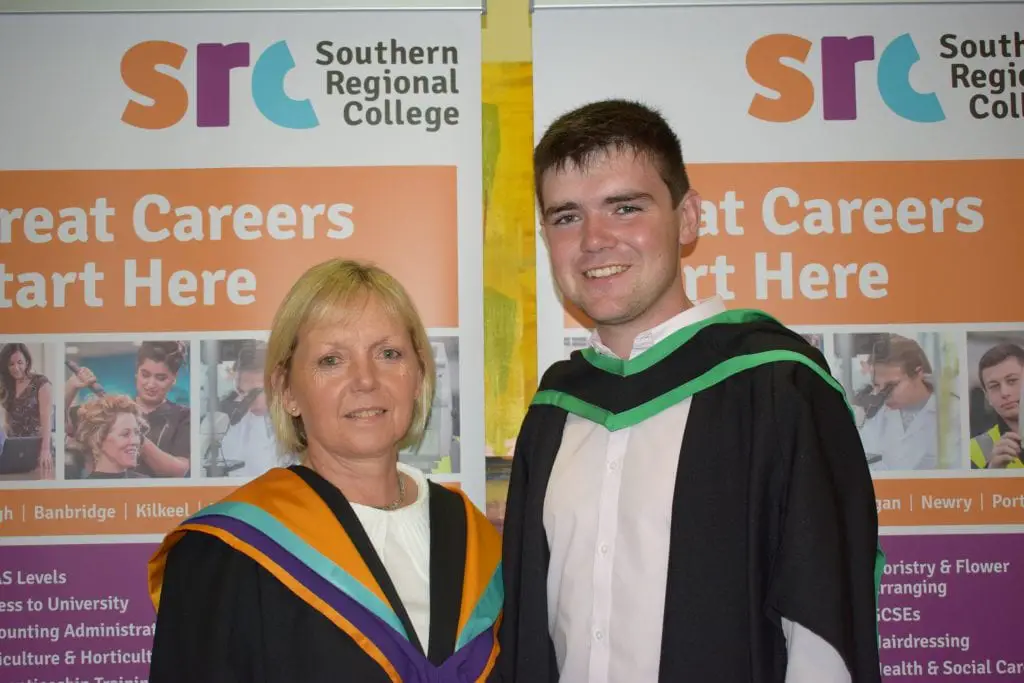 SRC also welcomed Mr Kevin McEnoy from BT to present the BT Award for Excellence in Blended Learning. The BT prize was awarded to Melissa Mitchell who studied on the Higher National Diploma in Photography on the Lurgan campus.
Student of the Year Awards were presented at the Armagh City Hotel by the FE Director at the Department for the Economy, Beverley Harrison to both full-time and part-time Higher Education students who had excelled in their studies.
The College has over 40 different Higher-Level courses including Higher National Certificates and Diplomas, Foundation Degrees, Higher Level Apprenticeships and Honours Degrees in a wide range of subject areas including; Creative Imaging, Computing, Construction, Engineering, English and History, Hospitality, Health Care, Multimedia, Tourism and Sports Science.
Mr Doran added: "Southern Regional College remains committed to providing everyone, irrespective of their background, with an equal opportunity to avail of higher education opportunities."
For more information on the range of courses available, contact Southern Regional College on 0300 123 1223 or visit www.src.ac.uk.
Sign Up To Our Newsletter