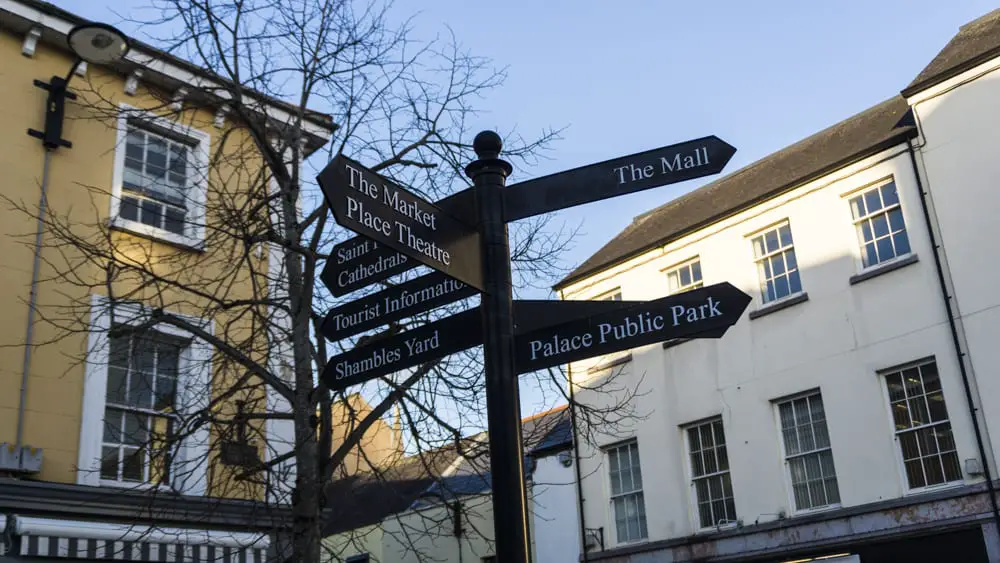 Independent businesses are the heart and soul of Armagh but getting started is difficult. Staying there is even harder!
But if you're looking to start a business in the ecclesiastical capital of Ireland, there are a number of prime locations on the market today.
Here, we take a look at 10 central locations across Armagh for potential new beginnings..
This property is in a prime central location in the heart of the city centre.
It was previously used as an office space but could lend itself to a multitude of functions.
The front facade of the building will make it stand out in among others and is certain to be a target for many.
This is a great opportunity for a cafe or restaurant overlooking the historic Mall in Armagh city centre.
However, this property has more than just location in its favour!
The Georgian building with high ceilings and sliding windows would be appealing to many potential suitors.
It all comes with a kitchen, a wine cellar and a large amount of outdoor seating.
Looks likes it is a success story just waiting to be written, if the right tenant comes along.
This property was previously used as a gym, but would be perfect for any small or startup business.
Close to the city centre, there is also on-site parking for employees or customers.
This is an excellent ground floor commercial unit located on the busy Scotch Street – one of the main shopping streets in Armagh.
The property has an entrance lobby, kitchen and toilet facilities.
It also sports a sizeable shop window at the front, which is newly fitted.
This would be perfect for any boutique, shop or cafe.
This relatively new unit is on the main road from Newry to Armagh.
Expect a high flow of passing vehicles and a great opportunity for trade.
Other amenities lie close by with a petrol station just metres away and parking at the front of the property for customers.
This would be perfect for someone who would like to open a restaurant in the city centre.
A 56-seater licensed bistro with entrances on English Street as well as access via Turner's Bar and the Charlemont Hotel.
Added to this, a fitted bar with ash wood counter, two Belfast sinks and floor of original Armagh marble, this seems like an opportunity waiting to happen.
And there's even a pizza oven!
Another Scotch Street property waiting to be snapped up!
Plenty of space and prime location in Armagh city centre.
This was previously used as an office but could be converted to serve many purposes.
Visibility on one of the main streets, external parking in the rear and three floors.
This is a very large retail opportunity in the city centre.
Modern and clean; perfect for someone to put their own twist on.
Would serve well as a large shop with a big window out onto Upper English Street.
A commercial unit in an area which connects to Thomas Street and the city centre.
This two-storey property could be the start of anything for a new entrepreneur.
Inside are built in changing rooms and toilet facilities.
The prime location of this property makes it a must see.
A very large space in one of Armagh's most sought after areas.
On Thomas Street, there is almost a guarantee of footfall and constant passing trade.
This large space comes with the main shop floor and three storage rooms.
It really could become anything you want it to be and is sure not to be on the market for long.
Sign Up To Our Newsletter