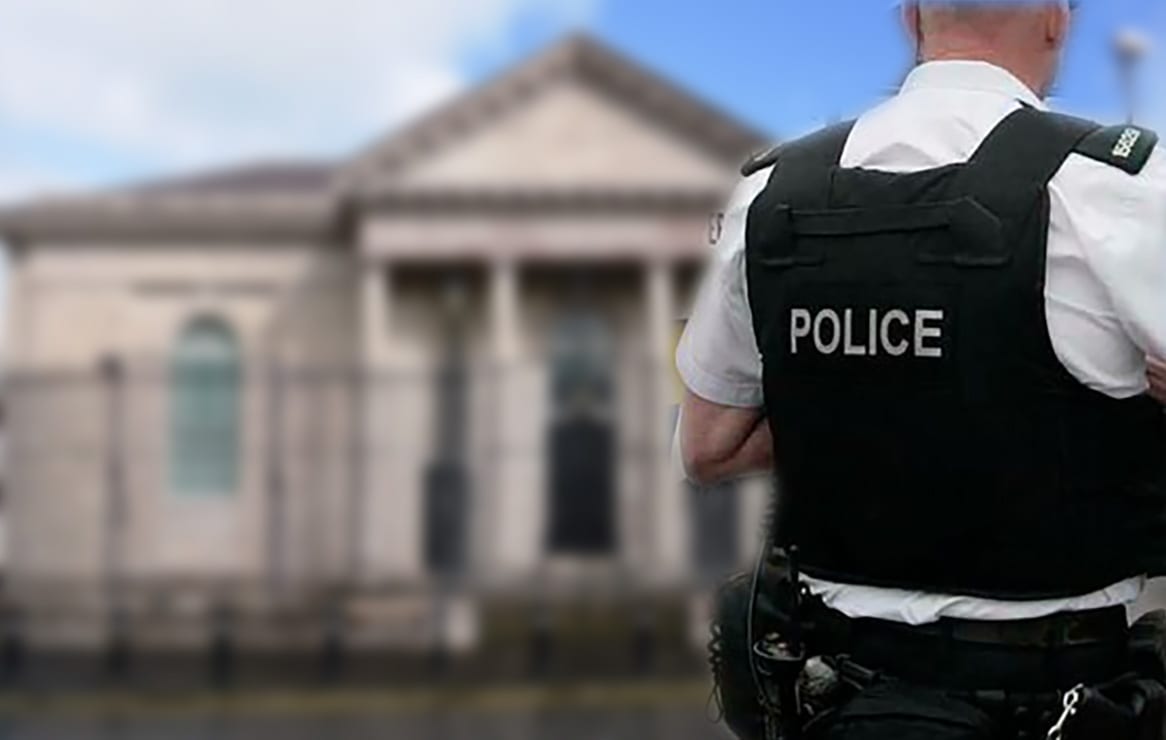 A Tassagh teenager who was caught driving a matter of weeks after being disqualified has been sentenced to 10 months in prison.
The 19-year-old's barrister had asked for the sentencing to be deferred in order to give the defendant a chance to "wise up" as his partner was expecting their first child.
Joshua Burley, 19, of Dundrum Road, pleaded guilty to dangerous driving, driving whilst disqualified, using a vehicle without insurance, no test certificate and failing to stop for police.
On Tuesday, Armagh Magistrates' Court heard that on September 13, at around 5.20pm, police at Whittle's petrol station on the Newry Road, Armagh recognised the recently disqualified defendant driving a Renault Clio.
When officers activated their blue lights to arrest Burley he drove directly in front of their vehicle before exiting the forecourt.
The defendant made off in the direction of Markethill heading directly at speed into oncoming traffic.
Police followed Burley on Newry Road until they were unable to keep up with him.
Checks later showed that the car did not have an active insurance policy and its MOT had expired.
The defendant was later arrested on September 19 but made no comment during interview.
Prosecution told the court the vehicle was not registered in Burley's name, but another woman who had sold it at auction six months prior to this offence.
Defence barrister Michael Tierney informed the court that the defendant had previously been handed a community service order and that he was completing it ahead of schedule.
Commenting on Burley's offending he stated: "This is a young man who has too much time on his hands, he left school with no qualifications and works as a dairy farmer".
Mr Tierney said that there was an upcoming "big event" in the defendant's life as Burley's partner is due to give birth to their first child in April.
He assured the judge that he had told the defendant that "this nonsense has to stop".
Mr Tierney stated: "I am asking that this sentence is deferred, given what is coming up it would be worth seeing if he is going to wise up".
He added that he had warned Burley that if his offending continued, he was likely to be before the Crown Court.
Ultimately Mr Tierney said that the defendant was "not working consistently enough to keep himself out of trouble".
District Judge Paul Copeland, addressing the defendant, stated: "I am satisfied that this has crossed the custody threshold, given your previous record and this case, you have shown that you are a danger to the public."
It was heard the defendant's previous ban was issued due to driving whilst disqualified and drink driving.
Court also heard that Burley had 23 prior convictions, 18 of which were for driving-related offences.
Judge Copeland told the defendant: "You are a persistent offender, you have breached a suspended sentence within a matter of days or weeks of when it was opposed."
For these offences Burley was sentenced to five months in prison. This was ordered to run consecutively to five-month suspended sentence the defendant was handed in August of this year.
Along with the 10 months sentence, the defendant was disqualified from driving for two years.
Mr Tierney later informed the court of a prosecution appeal, with Burley being given a bail of £400, but it was heard that he would remain in custody.
Sign Up To Our Newsletter