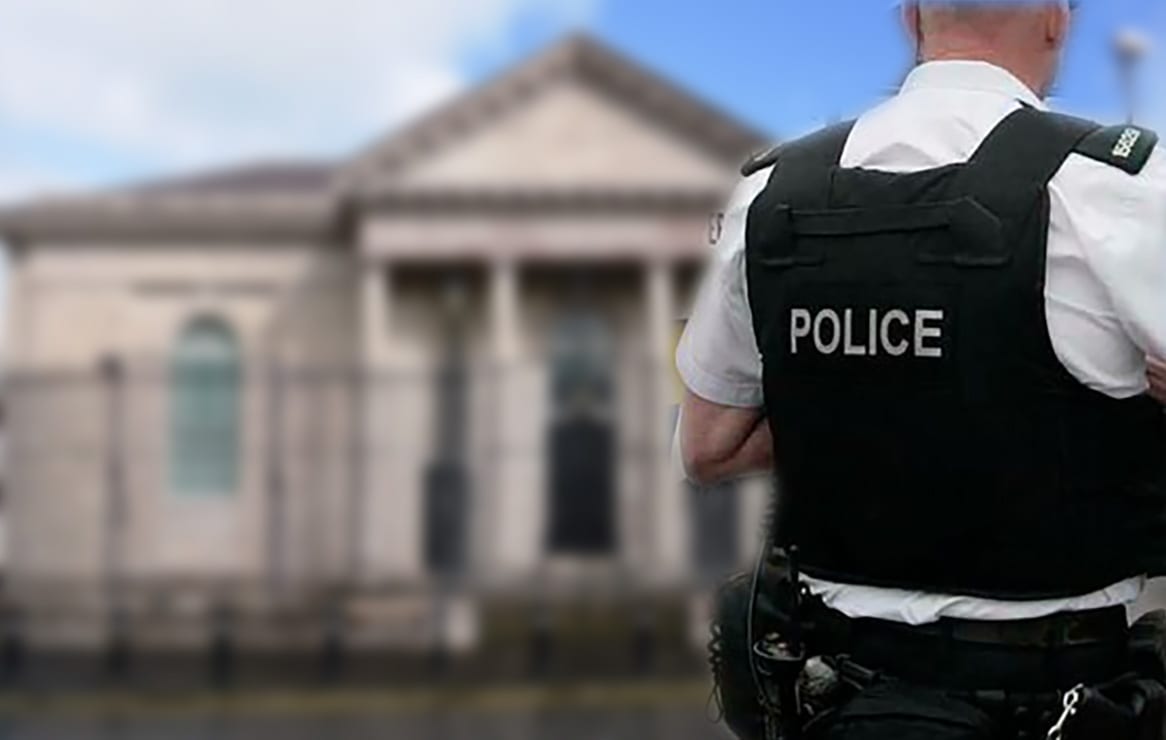 A Tassagh man who resisted police before being found in possession of cannabis on St Valentine's Day has been handed a suspended prison sentence.
Court heard two "more serious allegations" of assault on police which the 28-year-old had faced were withdrawn at contest.
Kevin Barry Grimley, 28, pleaded guilty to possession of a Class B drug, resisting police and disorderly behaviour at Armagh Magistrates' Court on Tuesday.
Court heard that at around 1.30am on February 14, last year, police were tasked to a disturbance involving two males in Gosford Gardens, Markethill.
Officers arrived to find the defendant hiding behind a parked vehicle.
Grimley reacted aggressively towards police shouting and swearing.
He had to be taken to the ground but continued to shout and swear as he resisted arrest.
During a search cannabis resin was found in the defendant's front left trouser pocket.
When interviewed, Grimley denied the possession charge and disorderly behaviour.
He also claimed he had only resisted after being hit by the police.
Court heard that the defendant had entered pleas on the charges before the court but the case had gone to contest as he denied two assault charges which had been levelled at him.
These were withdrawn by the prosecution on the day of contest.
Defence counsel stated: "He should be given credit for his plea. The more serious allegations are now gone.
"He has a limited record of 12 previous convictions and alcohol has featured in all of them."
He added: "This defendant would be best suited to a period of suspended custody, this was certainly unnecessary behaviour towards the police."
District Judge Brian Archer stated: "Mr Grimley because of your behaviour you find yourself before the court again after a gap in offending.
"I am satisfied that the custody threshold has been met in the case."
The defendant was sentenced to two months in prison suspended for one year.
Sign Up To Our Newsletter