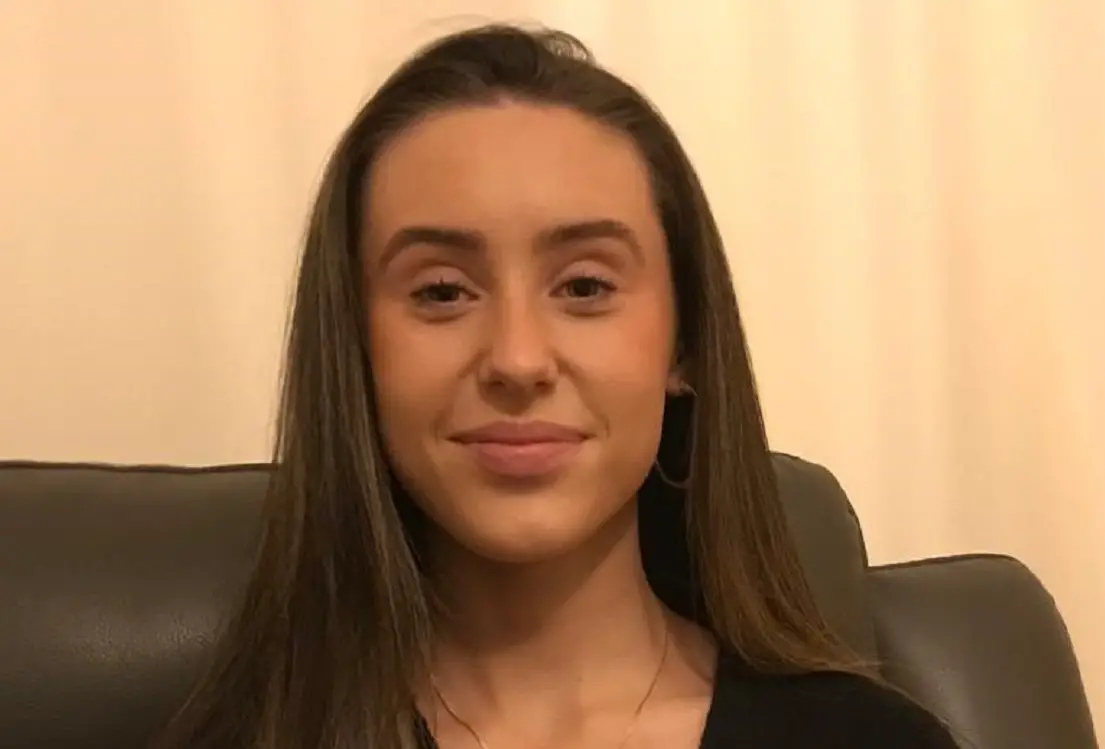 A talented teenager who once suffered from crippling social anxiety has spoken about how singing has helped her, and her hopes that her lyrics will in turn help others.
Molly Bermudez (17), from Tullysaran, is a student at MD Rafferty Music School in Armagh and is hoping to make music her career.
As a young teenager, she felt anxious when she was among big crowds of people her own age, and worried that she didn't fit in.
However, since then, although she still gets anxious at times, she has gained confidence and made friends, in a large part thanks to music and the lyrics of other song writers.
And, as part of that journey, she has shared a video with Armagh I of her singing one of her own compositions, Meant to Be – the first time anyone beyond her family and tutor Marty Rafferty has heard it.
Molly is largely self-taught, having spent hours singing and listening to music in her bedroom, and is also learning guitar.
She said: "I just want to spread awareness, to let people know they are not alone, even if they are feeling different from others.
"The singer I always looked up to and who had social anxiety was Shawn Mendes. He would get up on the stage and sing, but then he talked about how anxious and nervous he was when he wasn't on stage, and I thought 'that's exactly how I feel'.
"There have been performances where I've had panic attacks beforehand and I've thought, 'I don't know how I'm going to do this' but when I get on stage it's always okay.
"The singing just takes over and I'm not nervous any more."
Molly, who comes from a musical family – her grandad Paddy Donnelly was a member of the National Ramblers group – has written three songs to date and is working on another.
"Meant to Be is about friendship and feeling you are not fitting in anywhere, but realising that at every stage of your life, you're meant to be at that stage," she said
"It's about being happy with the present, no matter what it is."
Another song, One More Part of Me, is about her dreams to be a singer  while Help Me Believe In Me is based on the Shawn Mendez song In My Blood, about his social anxiety.
Said Molly: "My singing is what helps me. I will get on the stage and try my best to help everyone else to feel like they fit in.
"The good thing about music is that people take different messages and perspectives from it, to find whatever helps them."
The teenager, who is studying beauty at Southern Regional College and plans to do a HND in Music at the local campus, is currently working on another song on the pressures of social media.
Said Marty Rafferty: "When Molly first came to me for singing lessons, I told her there wasn't much I could teach her that she didn't already know.
"She had been sitting in her room for years listening to Beyoncé and teaching herself breathing techniques. So I told her I would teach her the guitar and help her with performing.
"Her vocals really stand out. No one has heard her original songs except me and her family, but I have told her she really needs to get them out there and send her songs to labels."
Sign Up To Our Newsletter