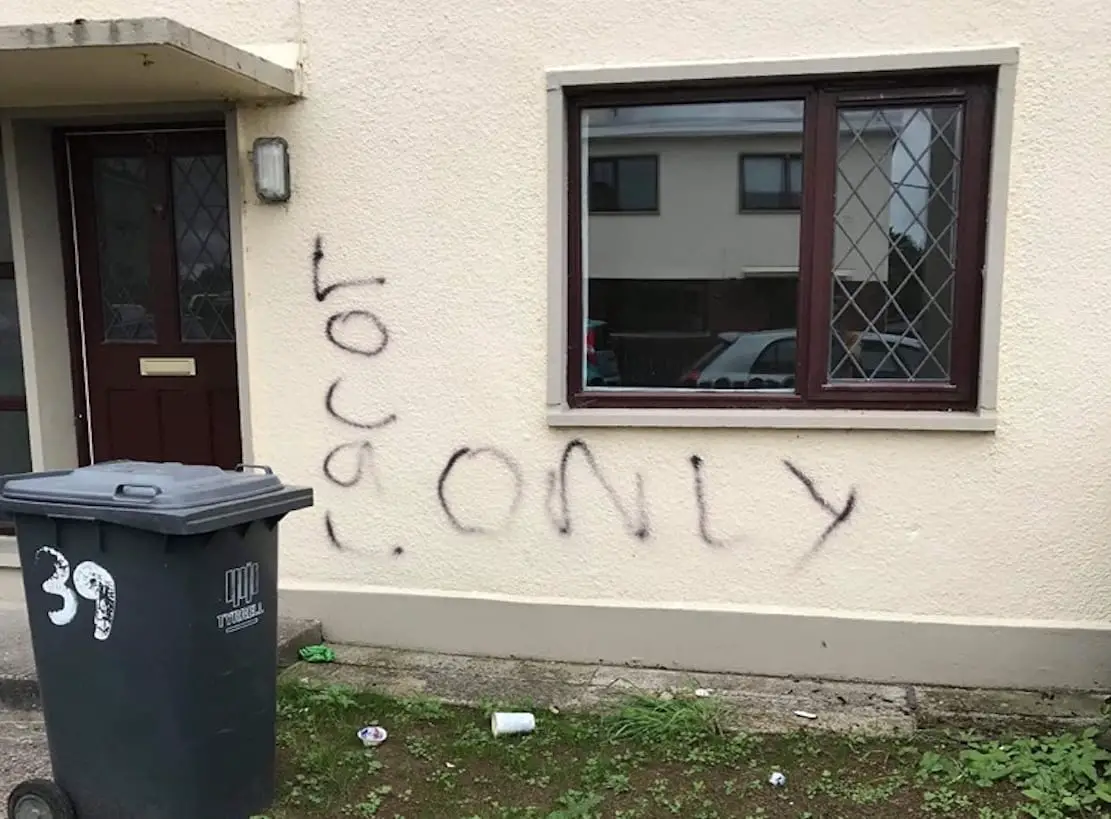 A Syrian family home in Armagh has been the target of sickening racist graffiti some time over the weekend.
The house in the Alexander area of the city was sprayed with the slogan 'locals only'.
The attack has been met with derision and widespread condemnation of the people of Armagh.
Alliance representative for Armagh, Jackie Coade, said she is disgusted, but insisted it in no way reflected the people of this city.
"I am appalled at this attack on a family who having been living in the city for over a year now without incident," explained Ms Coade.
"Understandably the family are very distressed and are being comforted by friends.
"There is no place for this type of behaviour in our society and this incident is in no way a reflection on the good people of Armagh and our city which is very open and welcoming.
"I would urge anyone with information to please contact the PSNI on 101."
She added: "For many years, people in Northern Ireland have fled the conflict to pastures new in the hope of building a safe home and better life for their children. The people who did this should know better.
"I would like to add huge thanks to the Armagh PSNI who were on the scene quickly. They were very sympathetic and dealt with the family very respectfully, with great empathy and compassion. Well done."
Sign Up To Our Newsletter