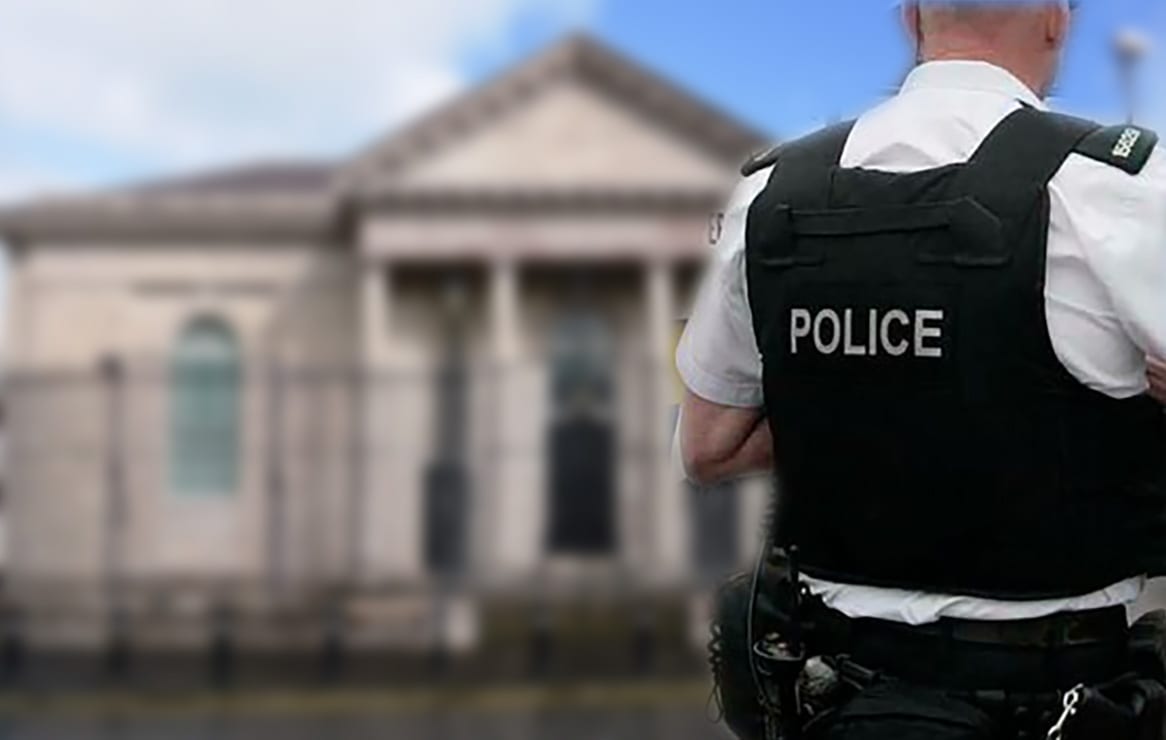 An Armagh woman who spat at a police officer, hitting his face, has been handed a suspended prison sentence.
Sentencing the 35-year-old, the deputy district judge commented: "Spitting is bad but spitting at this time, during a pandemic, is of particular concern."
Anne Marie Bradley, of Mullacreevie Park, pleaded guilty to one count of assault on police at the city's Magistrates' Court, sitting at Newry, on Tuesday via videolink from her solicitor's office.
Prosecution outlined that on February 21, at around 3.30am, police were called to an address in Middletown in relation to an aggressive male.
Whilst detaining the man in question, officers were approached by this defendant.
Bradley's tone was described as "loud" and "aggressive". As officers placed the male into a police vehicle the defendant spat at them with the spittle landing on the left ear and side of one constable's face.
With three aggressive females in the vicinity, along with the male in the vehicle, police decided to leave the area.
Officers subsequently attended Bradley's home and when cautioned for the offence before the court replied: "Get the video footage."
Defence solicitor Chris Rafferty stated: "This is a very serious offence and is totally out of her previous character. She is embarrassed and ashamed to be before the court.
"I had enquired about bodycam footage but she has held her hands up."
He added that due to mental health issues, Bradley had acted out with the use of alcohol and drugs only exacerbating her problems.
Deputy District Judge Laura Ivers stated: "Ms Bradley, everything that could be said on your behalf has been. The court views this as a very serious offence.
"Spitting is bad but spitting at this time, during a pandemic, is of particular concern."
The defendant was sentenced to one month in prison suspended for a period of 12 months.
Sign Up To Our Newsletter