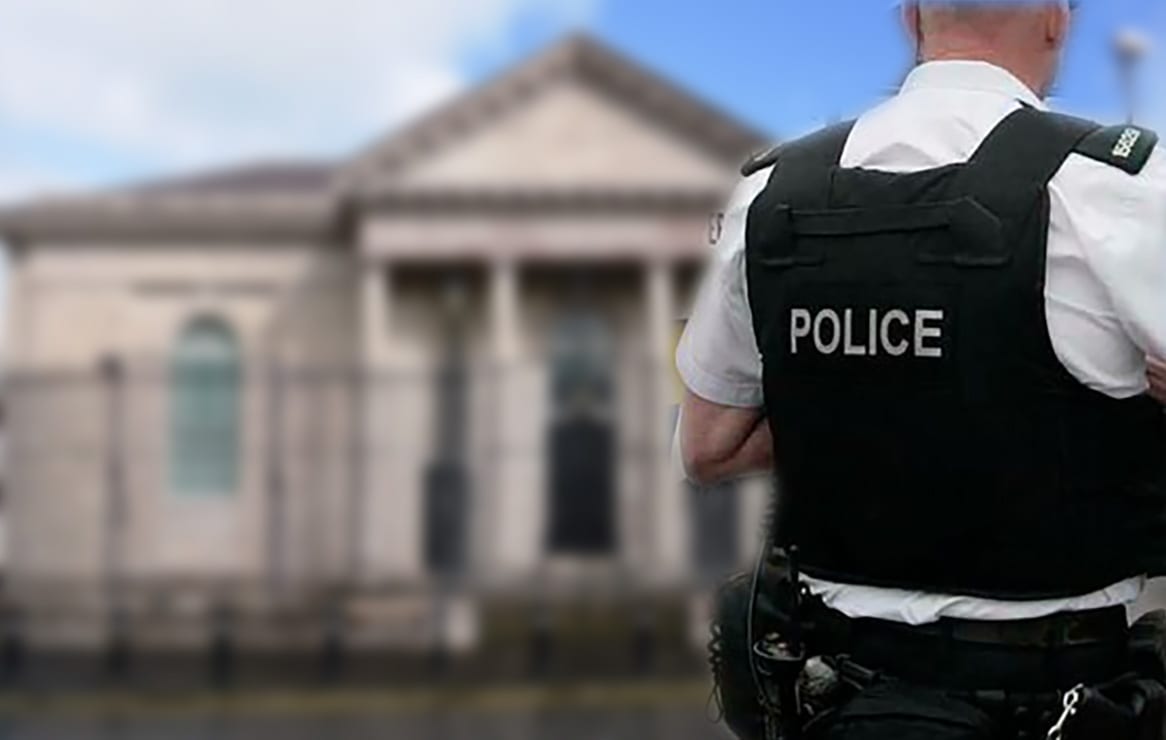 A Moy man who left another requiring dental implants after headbutting him outside an Armagh bar has been handed a suspended jail term.
Sentencing the 46-year-old, the district judge stated: "This is a serious matter. It is about the nastiest way you could hit somebody and you did it to maximum effect."
Barry Colhoun, of Garrison Place in Moy, appeared for sentencing on one count of assault occasioning actual bodily harm at Armagh Magistrates' Court, sitting at Newry, on Tuesday.
The case had previously been adjourned for prosecution to get a figure for the cost of the dental implants and for the defendant to come to court with a sum of money "in that region".
However, on Tuesday, prosecution stated that they had been unable to obtain a valuation of the dental treatment required by the injured party.
Outlining the facts, prosecution told court that on July 21, 2018, police were called to a report of an assault outside the Railway Bar in Armagh.
Officers spoke to the injured party, who claimed he had been headbutted by another male in the mouth.
He was conveyed to Craigavon Area Hospital with facial injuries and lost two front teeth as a result.
Upon viewing CCTV, an officer was able to identify the culprit as the defendant.
Colhoun was subsequently arrested and made no comment to questions put during interview.
Prosecution told court that the injured party was engaged in "ongoing treatment" and had to have two dental implants fitted as a result of the assault.
Defence counsel stated that Colhoun was not an "habitual drinker" but had consumed "more than he should have" on the night in question.
She claimed that the defendant had assaulted the injured party after he had attempted to lift a picnic bench Colhoun and his friends had been sitting on.
The legal representative stated: "This is not to excuse Mr Colhoun's behaviour, but puts it into context…..he accepts full responsibility."
Addressing the defendant, District Judge Bernie Kelly said: "This is a serious matter. It is about the nastiest way you could hit somebody and you did it to maximum effect.
"The injured party has been left with permanent loss as a result of your actions. You have committed acts of violence in the past and that would appear to be your default position."
Colhoun was sentenced to six months in prison suspended for a period of two years.
Sign Up To Our Newsletter