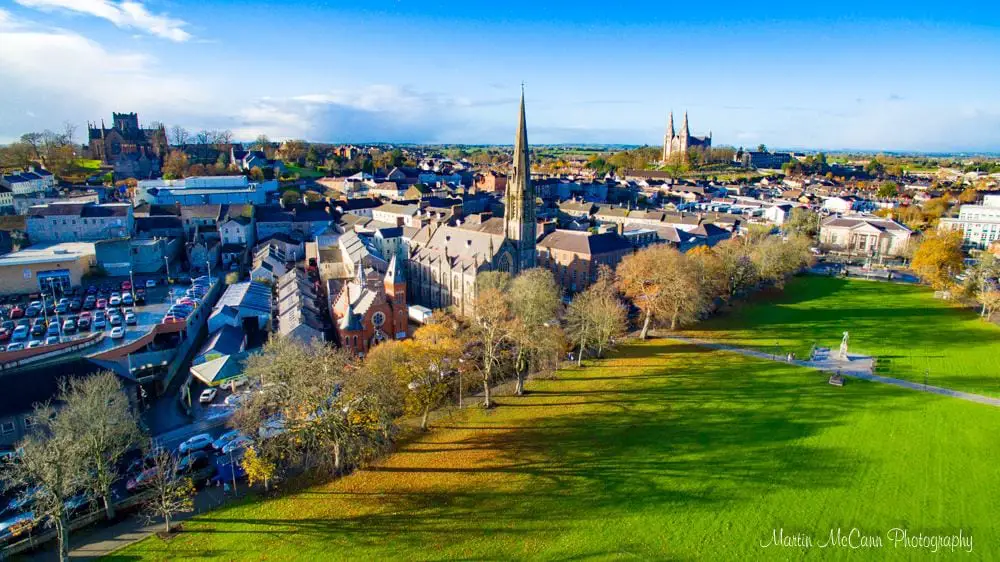 A new supported living housing development could be built in the area of the historic Mall in Armagh.
Proposals for the development have been submitted to Armagh City, Banbridge and Craigavon Borough Council for consideration.
The site is to the rear of number 5 St Mark's Place, a listed three-storey building previously used as residential accommodation but which had been converted for office use.
The planned development sits behind that building, on Mall East, next to the walkway leading to St Mark's Parish Church.
The location – in papers submitted to council – is described as a "disused garden".
An application has gone forward from Emerald Construction Ltd, which is based at Darkley Road, Keady.
The applicant is described on drawings accompanying the application as 'healthcare design and build specialists'.
The proposals would see the construction of four individual homes – three side by side and one standing on its own.
Each property – in the form of a bungalow – would include a single bedroom, kitchen, lounge and en-suite bathroom facilities.
The properties are described as 'supported living units'.
The proposal includes site works and will make use of existing car parking.
It is the intention that there will be planting – both shrubs and hedges – during the first available season upon completion of construction works.
The application has been received by council, which has subsequently written to Emerald Construction Ltd. It has advised that an application for Listed Building Consent must also now be submitted.
The proposals have been publicly advertised this week and a recommendation will be brought back to council's planning committee after due consideration of all submissions made during the consultation phase.
Sign Up To Our Newsletter