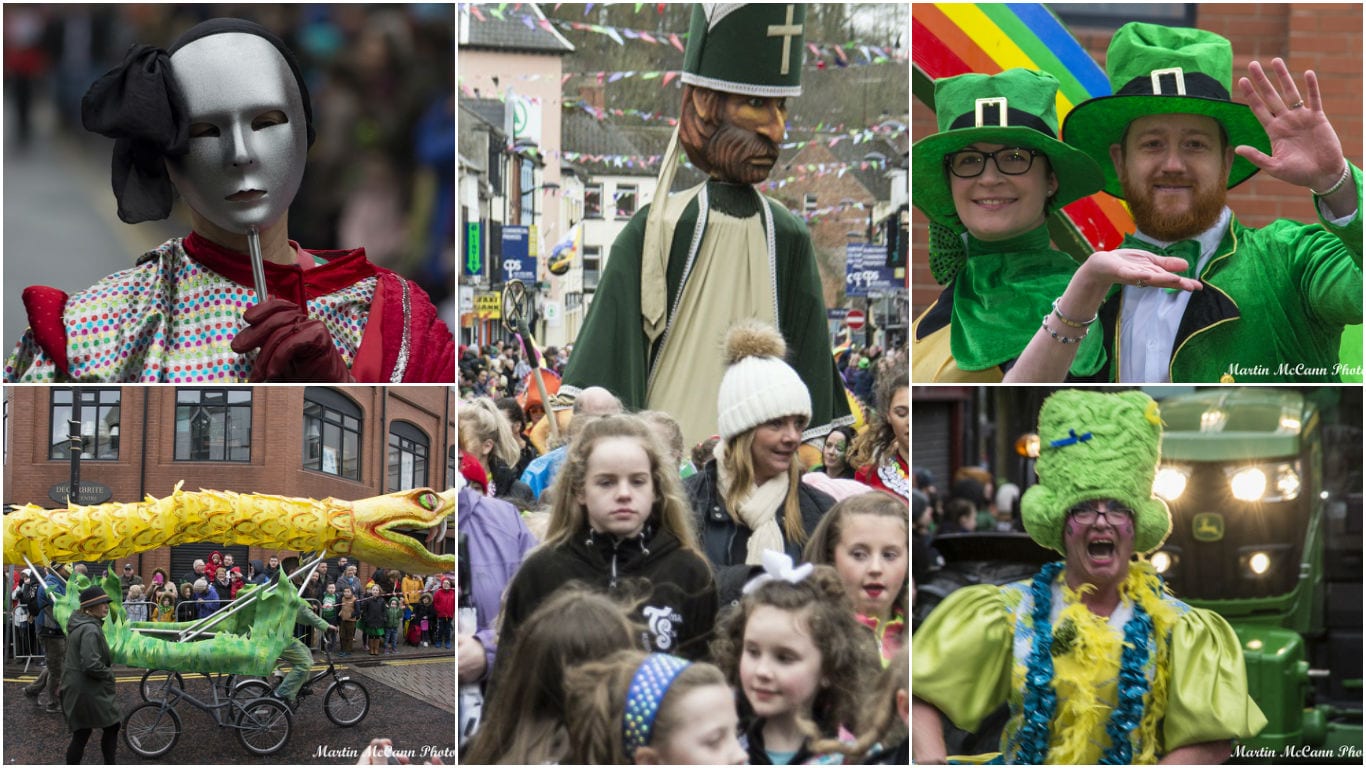 Armagh is expected to seek maximum sponsorship and go it alone by staging its own St Patrick's Festival celebration in 2019.
It will seek to secure the top amount of £30,000 towards the over £106,000 needed for the big event.
And it will do so after a three-year collaboration with neighbouring Newry, Mourne and Down District Council comes to an end.
The move for a one-off funding bid will go to a meeting of Armagh City, Banbridge and Craigavon Borough Council's economic development and regeneration committee sitting in Craigavon tonight (Monday).
Both council areas have close connections to St Patrick – Armagh as the site of his first church and with two Cathedrals bearing his name, and Downpatrick, where he is buried.
The 'Home of Saint Patrick's Festival' is one of the three signature events in the ABC Council's calendar.
Its aim is to celebrate St Patrick in terms of his life, legacy and mission, while attracting visitors, securing positive 'out of state' media coverage and engaging the local community.
Significant development has taken place over a number of years to develop the festival and elements of marketing are supported by Tourism Ireland.
In 2016 – the first year of the collaboration – the Festival in Armagh delivered 33 events over 10 days attracting 22,732 people and almost 2,000 participants.
Last year, in 2017, the Festival in Armagh was scheduled over three weekends and featured 28 events over 16 days attracting 17,698 people and over 1,300 participants.
Highlights include the leadership lecture by the two Archbishops, choral events in the Cathedrals and talks in various venues.
The festival currently receives Tourism NI International Festival funding.
This year's event will benefit to the tune of £99,140 in funding.
The Home of St Patrick Festival in 2018 will be delivered in partnership between Armagh City, Banbridge and Craigavon Borough and Newry, Mourne and Down Councils.
In December, councillors asked that further consideration be given to the future of the festival beyond 2018 and to consider the collaborations that would help it to progress.
Tourism Northern Ireland recently opened funding streams for international events and sponsorship funding for an interim one-year basis. Funding had previously been available on a three-year basis for international events.
Over the past number of months, talks have taken place with other councils in Northern Ireland looking at possible collaborations on the St Patrick's Festival for 2019.
The closing dates for both international and sponsorship schemes opened in December and close this month.
Council officers have met with officials in Tourism NI to understand the potential funding under both grant schemes.
It was proposed – and agreed at committee on Monday night – that on an interim basis for 2019 a stand alone submission is made by Armagh City, Banbridge and Craigavon Borough Council for the maximum available under sponsorship funding.
The maximum available is £30,000.
An application to the international event fund could be considered again from 2020 onwards, depending upon funding from Tourism Northern Ireland and any other potential sources.
The total budget cost to council for staging the 'Home of St Patrick's Festival' is £106,555.00.
Sign Up To Our Newsletter