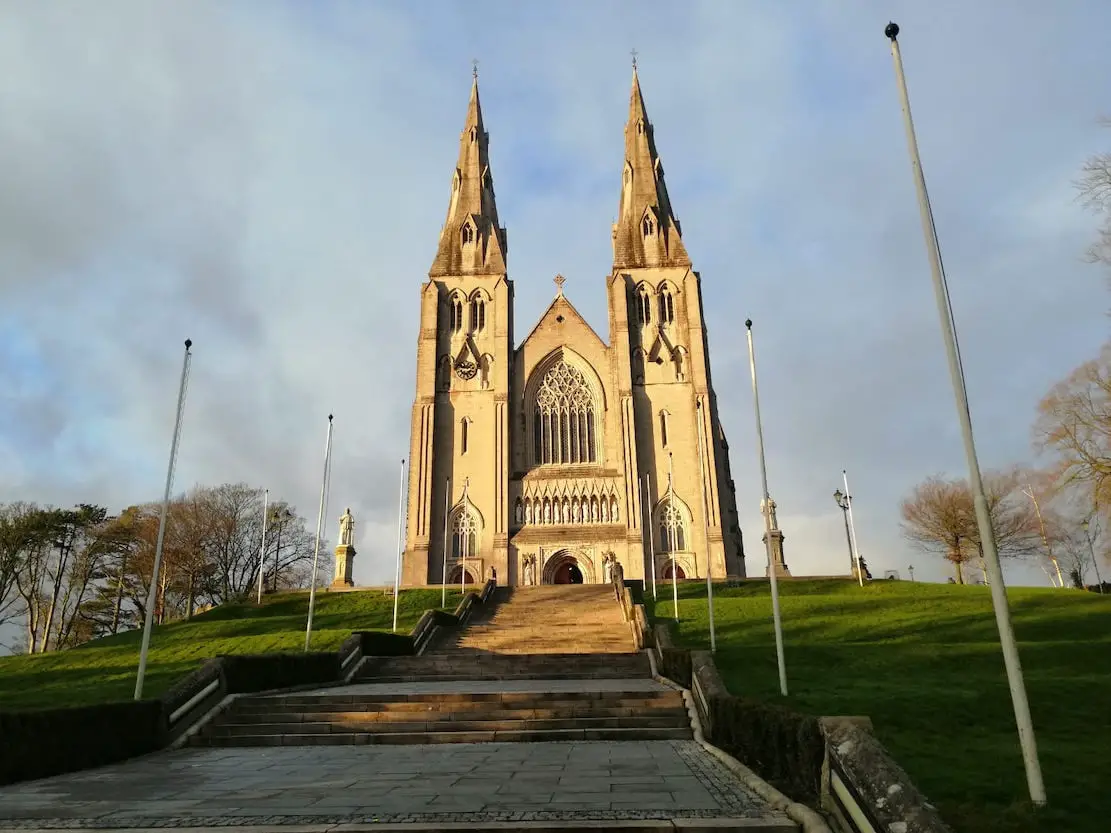 St Patrick's Cemetery in Armagh has been closed.
Armagh Parish took the step – which came into force from Sunday – following Government guidelines.
It will be closed for all visits and purposes except for burials.
The gates have been locked on Sandy Hill this evening and will remain so for the foreseeable future. There is no access for cars.
The news on Sunday evening came after it was earlier confirmed that graveyards in a south Armagh parish had been closed.
Fr Gerard Tremer, Parish Priest in Lower Creggan, Cullyhanna, told parishioners and visitors to the church in a letter.
It came after enhanced powers last night which enables the police to fine people who do not stay at home "without reasonable excuse".
To prevent the spread of coronavirus, the Northern Ireland Executive has made changes to ensure social distancing can be enforced.
The Lower Creggan Parish Priest wrote this morning: "On the instructions of Archbishop E Martin and following the government statement last night the churches and the graveyards in the parish are closed until further notice.
"Please remember to pray for each other during these very difficult times."
Earlier Armagh Parish had said masses would continue to be streamed as per schedule.
But it added: "Churches will only be open for the celebration of Funeral Masses which are strictly private."
On Thursday afternoon each diocese was issued with a set of directives from the Catholic Church in Ireland advising baptisms and weddings should be kept to a minimum.
They were also told:
– There will be no wakes in the house.
– Priests not required to lead prayers in home of the deceased. Instead the family can pray the Rosary and can be given other prayers to say in the home.
– There will be no sympathising or physical contact with the bereaved at any stage.
– There will be no Removal to the Church on the evening before the burial
– All funerals will be private, with just the immediate family being present and no more than 20 people, well-spaced apart, in the church for the funeral Mass.
– Funeral Mass to be simple, with none of the normal participation of the laity in the liturgy. If Holy Communion is distributed at the Funeral Mass it must be done in a safe manner.
– At the grave-side it is important that the social distancing rule is adhered to.
– Arrangements can be made to have the equivalent of a Month's Memory Mass for the deceased person to take place when restrictions are lifted, so that the family and community can then gather to pray for the deceased and pay their respects to them.
Sign Up To Our Newsletter