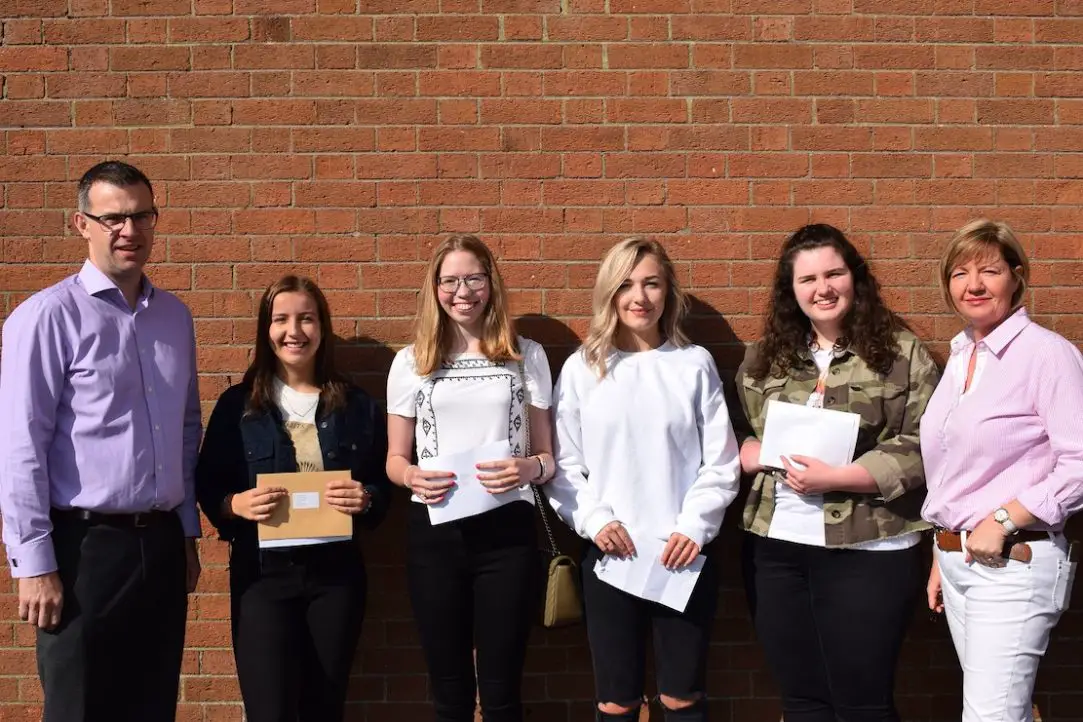 Southern Regional College students achieved outstanding results this year with a 91% pass rate in 'A' Levels and a 94% pass rate in STEM subjects.
Over 170 students completed 'A' Level examinations this year at the Armagh Campus and the results are exceptional.
Joshua Harding from Armagh achieved A*AB grades and is continuing his studies at Queen's University Belfast studying Computer Science. Michael Rogers achieved AAB grades and will study Engineering at Queen's University, Belfast.
Michael McDonald, Head of School for Applied Science and Academic Studies said: "This has been a great year for our learners. I am very proud of our achievements and it is a real testament to the hard work and effort of staff and learners that we have performed so well."
Many students have been accepted onto courses in Accounting, Business Studies, Chemistry, Computing, Communications, Dietetics, Drama, Engineering, Geography, History, Law, Mathematics, Medicine, Nursing, Occupational Therapy, Pharmacy, Radiography, Speech Therapy and Veterinary Science.
Southern Regional College offers a wide range of 'A' Level subjects which can be studied full or part time on the Armagh Campus. We welcome students who are studying 'A' Levels for the first time as well as those who wish to repeat one or more 'AS' or 'A' Level.
Our Newry Campus offers 'AS' Levels in Maths, Biology, Chemistry, Sociology as well as an intensive 'A'
Level in Business Studies, which can be completed in one year.
SRC Clearing Day will be held on Thursday 29th August 2019 from 11am to 4pm on all our campuses. Staff will be available to discuss course options and inform students of places available.
For further information please phone 0300 123 1223, visit www.src.ac.uk or call into any of our six campuses to find out what options are available for your future.
Sign Up To Our Newsletter