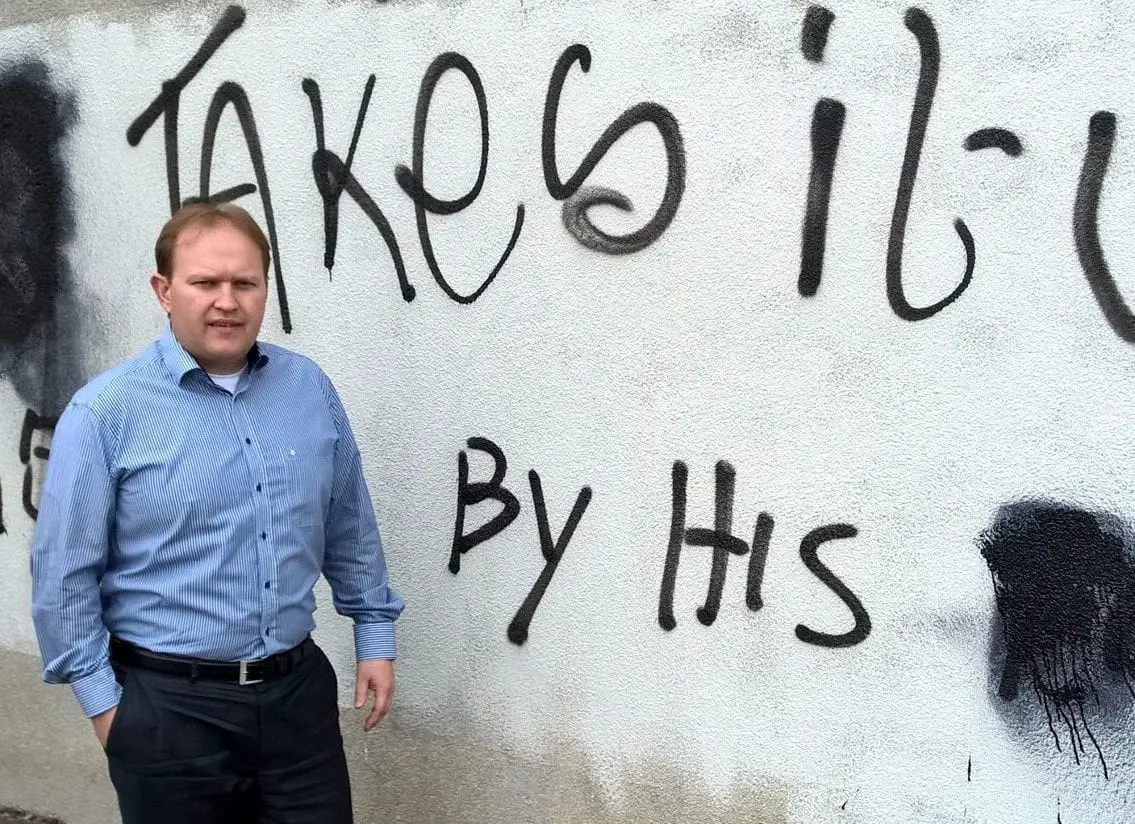 Retailers are being reminded of the laws regarding aerosol sales to minors after an upsurge in graffiti across the borough.
Armagh City, Banbridge and Craigavon Borough Council has been carrying out spot checks to ensure they comply.
And former Lord Mayor Gareth Wilson has added his voice to growing calls for concerted action to stamp out the scourge of graffiti vandalism.
The compliance drive by council enforcement officials is aimed at all retailers who stock aerosol paints.
It is an offence to sell an aerosol to someone under the age of 18 under the Clean Neighbourhoods Act 2011.
Said Mr Wilson: "This is a timely reminder for any stockist of aerosol paints that they are prohibited by law from supplying the cans to anyone under the age of 18.
"There has been a recent problem in the borough with graffiti appearing on public property including buildings, signage, bridges and other locations which is costly for council to remove.
"I understand that council environmental officials have of late carried out spot checks on retailers to ensure compliance with this legislation as part of an attempt to curb the sourcing of aerosol paint by those younger people engaging in this graffiti."
The DUP alderman said, having spoken to some retailers, he shared their view that it is at times difficult, in a busy retail environment, to always be aware of someone's age based on their appearance in order to request ID prior to a sale.
But he added: "I would encourage businesses to take all reasonable steps to ensure compliance with this legislation."
Sign Up To Our Newsletter