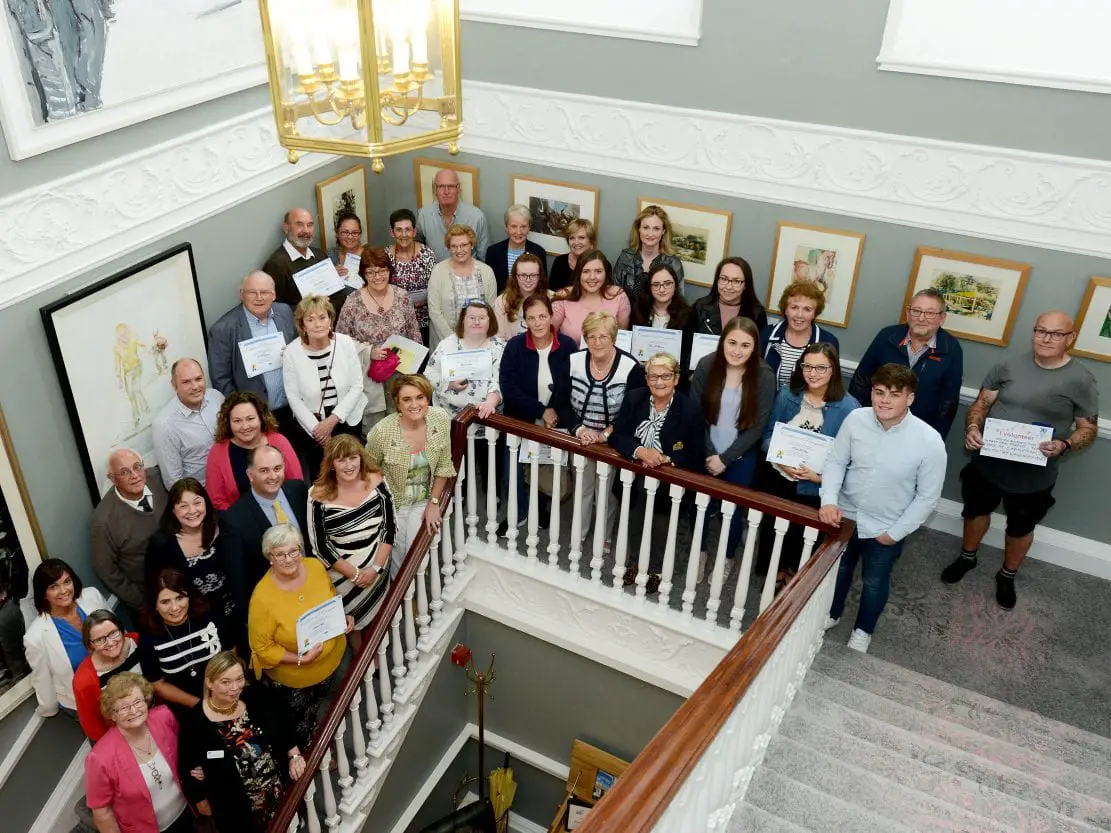 Volunteers who give up their time to help and support patients in the Southern Trust have been recognised at a special event.
A dedicated force of more than  400 provide support to patients and visitors in the Southern Trust every day, and this event was aimed to celebrate and raise awareness about the important role they play.
Volunteers who reached a milestone of 1, 5, 10, 15 or 20 years' service were presented with a milestone pin and certificate, whilst younger volunteers, aged between 16 and 24, were presented with their Millennium Award Certificate for 50 hours of volunteering service by Mrs Denise Hayward, the Chief Executive from Volunteer Now.
In addition, the event gave two volunteers, a key worker and a service user within the Trust, the opportunity to share their experiences of volunteering and how, from their perspective, it has enhanced their experiences within the Trust.
At the event Mrs Roberta Brownlee, Trust Chair said: "This is a great opportunity to thank all our volunteers for the time and contribution they give to our Trust.
"We are so lucky to have such wonderful volunteers who support our service users, patients, visitors and staff year in year out. This event is a great way to celebrate and recognise our Volunteers who give a little of their time yet change a lot in so many ways.
"Volunteers make a significant difference in supporting the needs of service users, patients, visitors and the wider public within our communities and facilities to live healthier, independent lives.
"With a variety of volunteering roles in the Trust each year our huge complement of volunteers collectively provide more than 15 years' worth of additional support to enhance the delivery of Trust services to improve the patient and client experience."
Gerard Rocks, Acting Assistant Director of Promoting Wellbeing, paid tribute.
He said: "The Trust greatly values the support of all our volunteers and we recognise their hard work and commitment. Volunteers are the local heroes that help us provide a vital service in the Trust.
"They bring a variety of skills and knowledge that contribute to enhancing service user, patient care and visitor experience.
"I want to publicly thank all our volunteers for their dedication and continued hard work and also thank our Volunteer Co-ordinators for their help and support in making the Volunteer Service in the Southern Trust so successful."
Sign Up To Our Newsletter