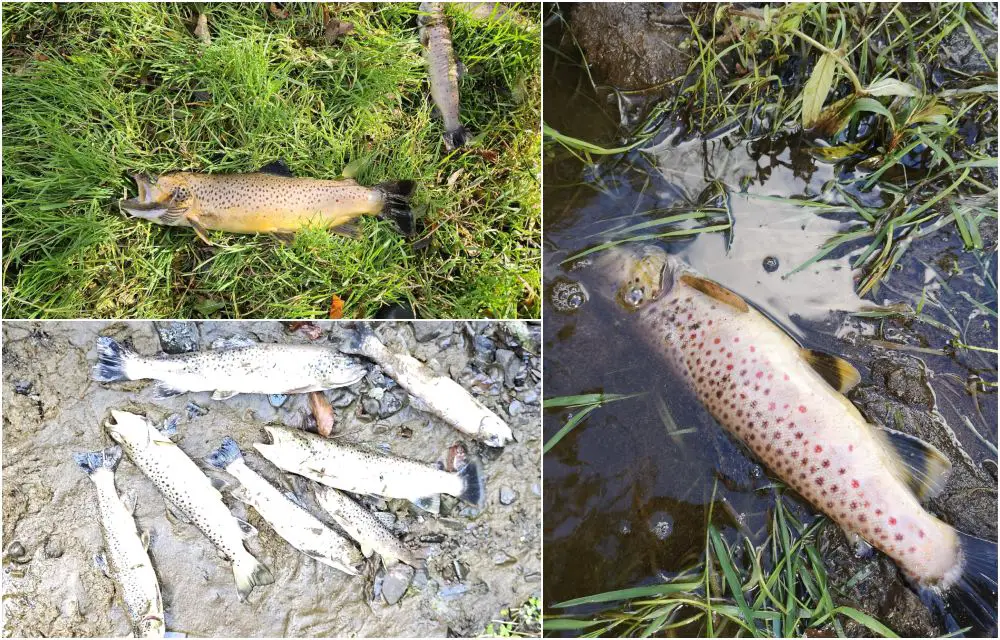 A significant number of fish have been killed in the Callan River, near Keady, following – what appears to have been – slurry release into the water over the weekend.
The Northern Ireland Environment Agency confirmed to Armagh I that the incident was reported to them on Saturday, shortly after 5pm.
While exact numbers remain unclear, the pollution has devastated the fish population, just weeks away from spawning season.
The water remains murky but the remains of Salmon Parr, Trout, Dollaghan – both adult and young – lie strewn on the water's edge and river bed.
An NIEA spokesperson told Armagh I: "On October 21 at 5.16pm, NIEA received a report, via the Incident Hotline, of slurry in the Corkley River, a tributary of the Callan River, near Keady.
"An officer was tasked to investigate. A source has been identified and statutory samples have been collected. If anyone wishes to report water pollution they can do so by phoning the incident Hotline on 0800 80 70 60."
The latest incident has caused outrage in the community. One member of the Keepers of the Callan group described those responsible as "absolute scumbags" who "care about nothing in this world but themselves".
That sentiment was echoed by many others who lamented the paltry fines likely to be handed out to the culprit.
One person commented: "This could not have happened at a worse time with the river full of fish all making their way upstream to spawn in a few weeks time."
Sign Up To Our Newsletter