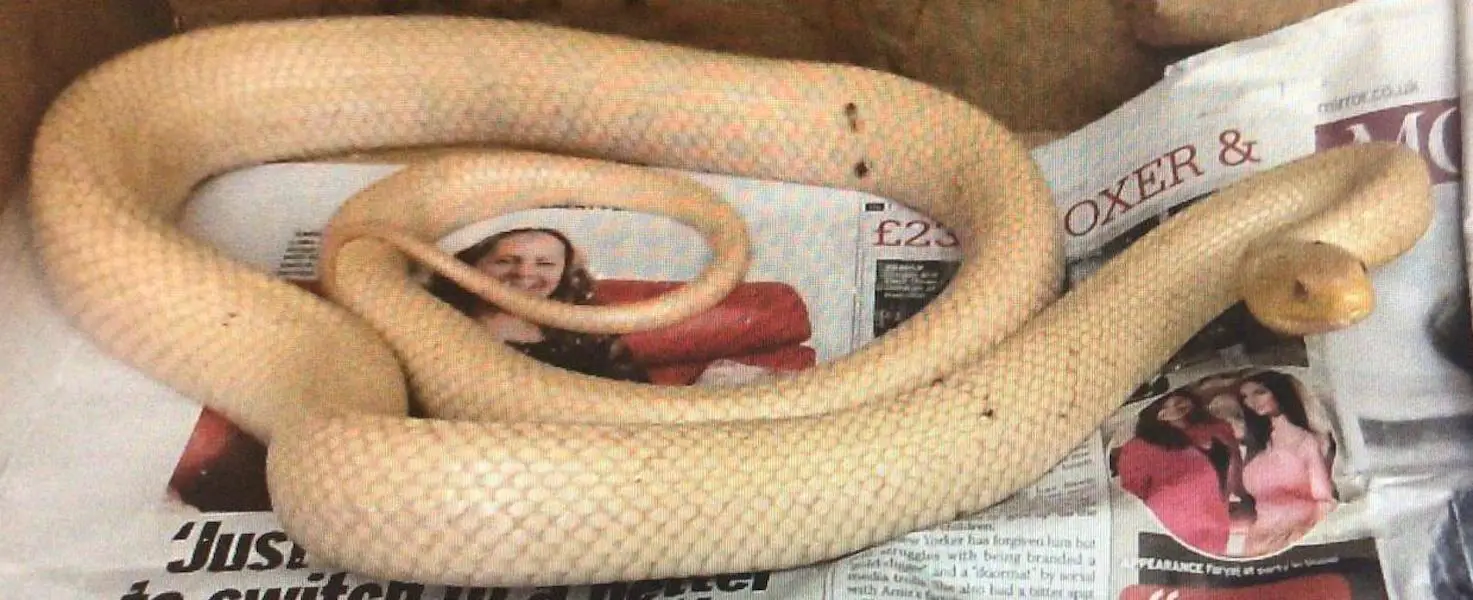 Not for the first time has a snake been found slithering along the streets of Co Armagh!
While home to the ecclesiastical capital of Ireland – where St Patrick is synonymous with his two Cathedrals – it's quite ironic that so many snakes keep appearing in the area.
On Tuesday evening, this corn snake (pictured) was found travelling between gardens in the Drumglass area of Craigavon.
"I'm sure it is someone's pet and they are missing it greatly," said a PSNI spokesperson, who were keen to reunite it with their owner ASAP.
"If you think this one belongs to you please get in touch. The reference is 1296 of 24/8/21."
One person quipped: "Maybe its owner was merely taking it for a walk, and it slipped off the lead?"
Back in May, a similar type of (non-venomous) snake was found on the streets of Keady.
There was a similar incident in Derrynoose back in 2018 too.
Sign Up To Our Newsletter