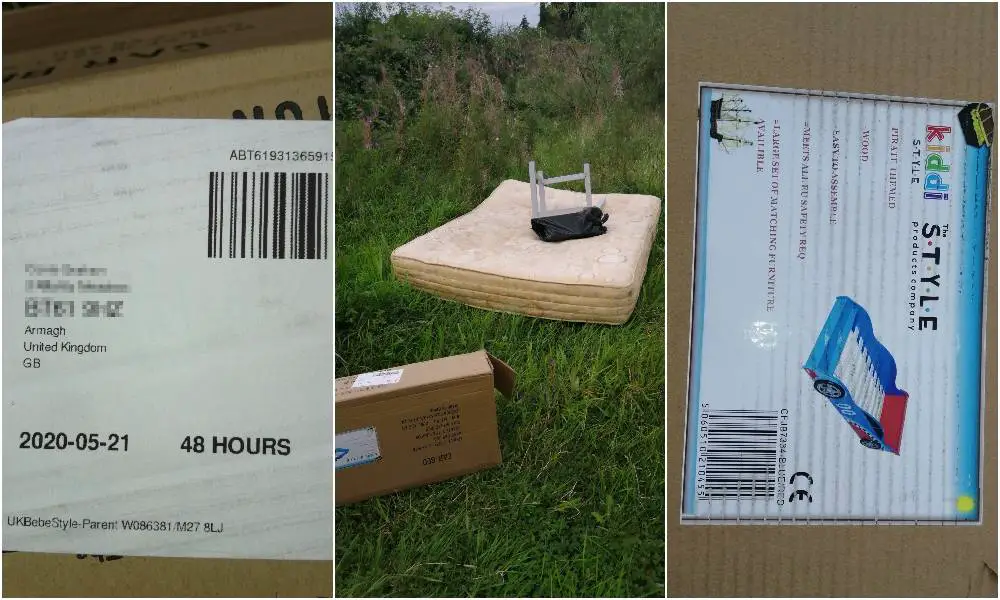 Illegal dumping on the Ballyards Road in Armagh has reached a new level of stupid.
One householder has clearly decided to buy a new child's bed in the form of a super fast racing car!
And it must be said it really does look fantastic according to the picture on the box.
The picture on the same box, that is, which also has the buyer's name and address.
And the old bed which it is clearly meant to replace lying in the field beside it.
One local resident says she is fed up with this type of activity, which happened on land in the area of Ballyards Road.
But she knows Armagh City, Banbridge and Craigavon Borough Council will not have to look too far or challenge the old grey matter too much to find the culprit.
"You really can't get any dumber than this," she said. "I'm fed up with people dumping stuff out here.
"I'll be reporting it to the council first thing in the morning."
No doubt the owner of the new bed will be having a sleepless night waiting for officials to come knocking on their door with the evidence in hand!
Sign Up To Our Newsletter