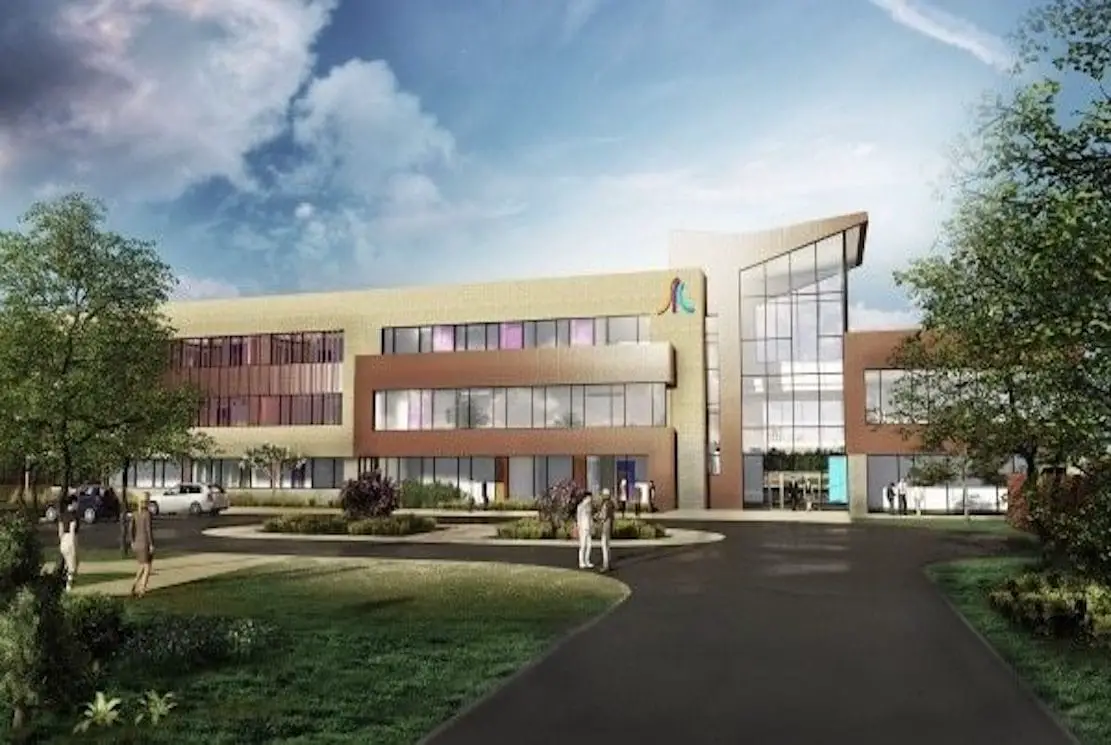 The chief executive of Southern Regional College has described the construction of three new campuses – at a cost of £95 million – as a "significant asset for the area".
Brian Doran has made his feelings known about the future of the further education sector across the Armagh City, Banbridge and Craigavon Area Council area.
Three new state-of-the-art developments are planned at Armagh and Banbridge – at a collective cost of £50 million – and what has been described as a "landmark facility" at Craigavon, with a £45 million price tag.
A planning application for the latter is "imminent", he said.
Read more: Four years behind bars for man who supplied drugs to tragic teenager
Work is also imminent on the development of the Armagh campus at Lonsdale Road in the city, with temporary teaching accommodation having been acquired in the former St Brigid's High School at Killylea Road during the construction phase.
Mr Doran has spoken of the number of jobs which will be created and the opportunities which would be provided to local students enrolled on SRC courses, saying the programme would help build a "dynamic future for all".
In an open letter on the future plans for the borough – and in the face of objections from various parties – the chief executive has responded to concerns publicly for the first time.
Mr Doran writes…
"Southern Regional College (SRC) is one of this region's major success stories.
With a local legacy, dating back to the late 1800s, SRC has developed into one of the UK and Ireland's leading Further & Higher Education institutions, with an international reputation for innovation and entrepreneurship.  
Independently assessed by the Department for the Economy, SRC is one of Northern Ireland's 'Best Performing' colleges.
With six main campuses and a curriculum portfolio from entry level to degree and postgraduate level SRC is also the largest Further Education (FE) and Higher Education (HE) college outside of Belfast.
In this uncertain economic climate, amid fears for the future direction of our regional and national economy and concerns for the development and advancement of our young people, SRC's commitment to serving its communities across the Armagh, Banbridge and Craigavon (ABC) area has never been stronger.  
We are investing significantly across our local facilities and we are doing so strategically, with a clear focus on meeting the training and educational needs of a growing population.
In conjunction with the Department for the Economy, SRC is investing some £95 million in three new state-of-the-art college campuses across the ABC area.
In Armagh and Banbridge, work will soon commence on a combined £50 million investment in two new campuses. In Craigavon, we are preparing to deliver a new £45 million landmark facility with the imminent submission of our planning application.
The proposed investment in a new Craigavon campus will support an estimated 294 direct construction jobs, with a further estimated 253 jobs supported in the supply chain and wider economy.  It is estimated that the construction related employment will create or sustain an estimated £6.85 million of direct wages in the economy with an estimated £4.27 million of indirect and £1.06 million of induced wages.
It will also ensure that local students have access, on their doorsteps, to the best learning environment, resources, curriculum and delivery possible.  In today's acutely demanding, ever-evolving and highly competitive labour market, this will be critical to helping them fulfil their potential and ensuring they develop, succeed and prosper.  
The Craigavon campus alone will produce up to 800 skilled graduates annually, meeting recruitment demand in the area, which is the fastest-growing regional economy in Northern Ireland.  It will also be the catalyst for the creation of more than 350 new local apprenticeship opportunities each year in conjunction with local businesses.
Here too, as well as an extensive higher education curriculum (degree and post-graduate), there will be a real emphasis on specialist vocational training courses designed to meet the current and future needs of local industry.  
This will result over time in a region which not only creates aspirational employment opportunities but has the homegrown talent to be able to meet, and benefit, from these opportunities.  
Education and training have a vital role to play in supporting individual fulfilment and wealth creation. They change lives at a community and society level too, providing a platform for greater communal confidence, positivity and ambition.
Our strategic plans for the three new SRC campuses are based on the best advice, experience and expertise available at a local, national and international level.
They are the result of an extensive process of consultation, engagement and analysis and they reflect the desire of those within and outside SRC that all our campus buildings properly and appropriately meet the needs of everyone in the region we serve.
Our build strategy sets challenging targets to deliver a real and positive economic return, to raise standards and provide world-class educational facilities.  When completed, it will represent a significant achievement and be a significant asset for the area.
Our economy, our place and our people are always changing. It is also clear that political and economic uncertainty will continue for many years and, as we look to the more immediate future, few will disagree that we require a much greater global outlook, fresh thinking, ideas and skills.
A positive outlook and a clear understanding of the issues can only serve to reach a shared goal: a thriving local economy capable of supporting us all.
For more information on SRC and the facts around its new campus plans in Armagh, Banbridge and Craigavon, visit www.src.ac.uk."
Read more: The 11 most deprived areas in Co Armagh, revealed
Sign Up To Our Newsletter