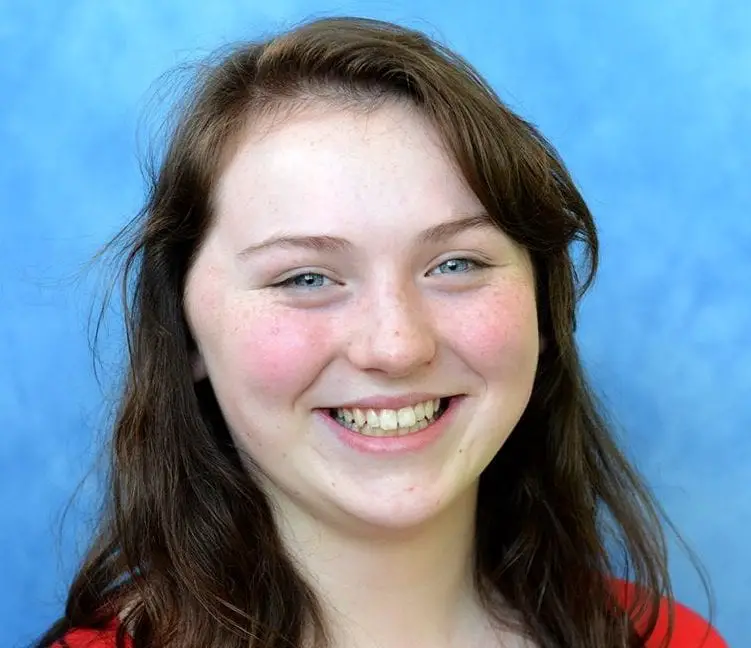 Tributes have been paid to a County Armagh schoolgirl who died today (Thursday) after a brave battle with cancer.
Rebecca Haughey had been a Sixth Form student at St Catherine's College in Armagh.
She passed away peacefully today at Belfast City Hospital.
The much-loved daughter of Colette and the late Owen – and a dear sister of Lisa – Rebecca was a popular and highly-regarded young student at the Armagh city school.
She bravely shared news with friends via social media at the end of July, when she learned from her consultant that her white blood cell count had risen and it seemed that the cancer was "working too fast for my treatment to catch up with it".
Rebecca spoke of her shock, but determination, as she wrote: "She doubted there was much she could do for me. Understandably, I was in a state of shock. I was basically just told that I was going to die. All I could say was, "No. This can't be happening. No. There has to be something you could do. No. No. No. You need to do something. I need to do something. We can't let this happen. I'm not going to die. I need to do something".
"I went straight into problem solving mode. That news gave me the kick up the back side I needed to make me more determined than ever to succeed. To beat this ruddy cancer that had taken over my life. I was determined to see the end of this."
Despite changes to her medication and a strict diet, the brave teenager succumbed to her illness today.
Rebecca's loss has left a huge void in the lives of her family and friends.
St Catherine's College paid tribute to the Sixth Form student, describing her as a "delightful girl: multitalented, gifted and full of laughter".
The school shared the news via social media, saying: "She had kindness and compassion at her core and was a true friend to everyone.
"The loss of this precious member of our school community has left those of us who knew her deeply saddened. She gave so much of herself to Saint Catherine's College and we were all enriched by having known her.
"Our thoughts are with Rebecca's family at this time and we ask that you would remember them in your prayers in the days ahead. May God rest her soul."
Rebecca's funeral will take place this Sunday.
It will leave her home at Clanbrassil Grove in Lurgan at 10.30am, making its way to St Patrick's Church in Derrymacash for Requiem Mass at 11am.
Staff and students from St Catherine's will be present to remember a popular and beautiful girl who will be missed by all who had the privilege of knowing her. A private cremation will take place later after the service.
Donations in lieu of flowers are being received for Clic Sargent, c/o Jack McLearnon & Son Funeral Directors, 75 North Street, Lurgan, BT67 9AH.
To Rebecca's mother, Collette, sister, Lisa, family circle and friends, our heartfelt sympathy is extended at this time.
May she Rest in Peace.
Picture: Rebecca Haughey. St Catherine's College, Armagh.
Sign Up To Our Newsletter