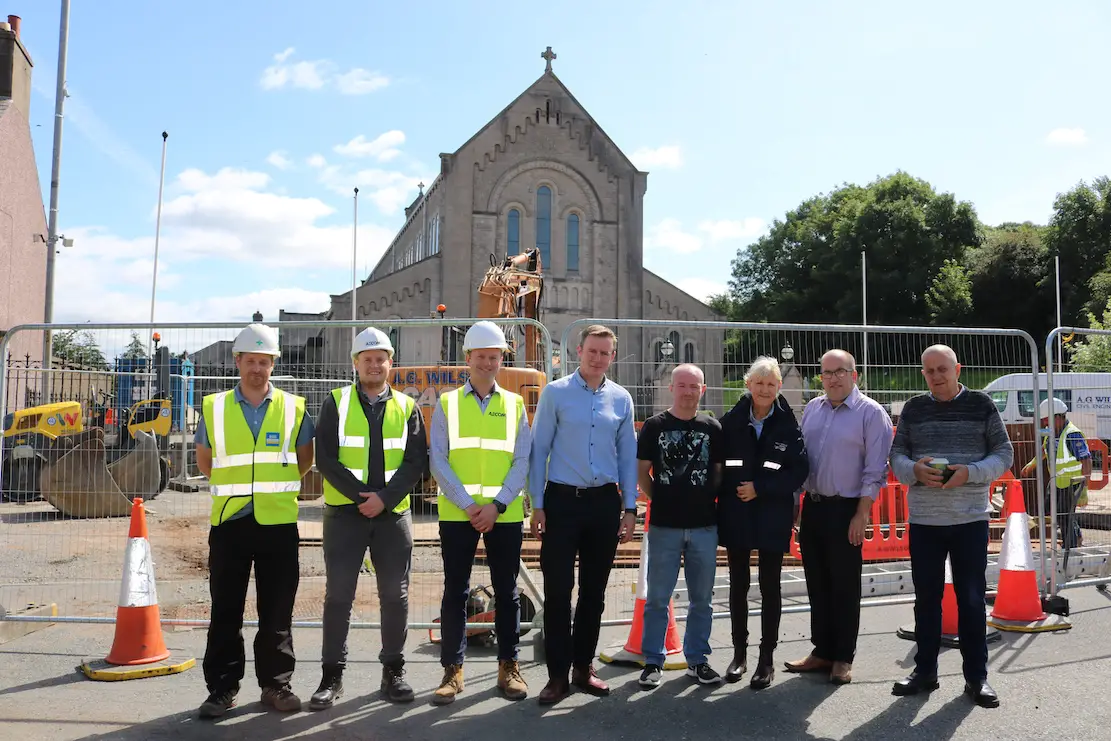 Sewer work is due to recommence on Armagh's Irish Street with road closures to be put in place.
This is part of a £1.4M investment by NI Water, which includes the construction of a new Wastewater Pumping Station (WwPS) at Killylea Road, and sewer upgrades in the west of Armagh City.
Due to exceptionally difficult ground conditions in Irish Street, as well as the number of existing services, the original programme of works had to be adjusted.
As a result, NI Water were unable to complete Phase 3 of these works, which included the reconstruction of a five metre deep manhole in Irish Street at the entrance to St Malachy's Church before the end of August.
This manhole is critical for the West Armagh sewerage network as the main trunk sewers serving Killylea Road/Monaghan Road/Keady Road areas all converge at this location.
The replacement of this manhole, which is in very poor condition, is essential.
Following discussions with the Department for Infrastructure regarding traffic management arrangements, these works have now been re-programmed.
In order to minimise disruption as far as possible, work will commence during the schools half-term break.
This work will be undertaken in two Phases as follows:
Phase 1 – the construction of the new 5m deep manhole on Irish Street adjacent to St Malachy's Church.
Work will commence on October 28 and continue until Sunday, November 3.
In order for these works to be undertaken safely, it will be necessary to have a road closure in place during this time.
This will be between the junction of the slip road North (St. Malachy's Link) and the junction with Ogle Street.
Phase 2 – a road crossing will be undertaken from a manhole adjacent to the shops on Irish Street to connect to the new manhole.
This work will commence on Monday, November 4 and is due to be completed on Saturday, November 9. To facilitate these works a temporary lane closure will be in place between the junction of the slip road North (St. Malachy's Link) and the junction with Ogle Street.
Vehicular access for local residents and businesses will be maintained as far as possible but will be subject to delays and diversions particularly during the Irish Street road closures, pedestrian access will be available at all times.
Parking restrictions will be in place around the working area.
Working hours will generally be 8am to 6pm Monday to Saturday. However, in order to expedite progress it may be necessary for work to be undertaken outside of these hours.
This project when complete will provide a new modern reliable pumping station and increase the capacity of the sewerage network in the area, which will significantly reduce the likelihood of out-of-sewer flooding and environmental pollution to the Callan River.
NI Water and our contractor BSG Civil Engineering appreciate this work has been disruptive and would like to thank residents, businesses, road users and the public for their ongoing patience and cooperation as we complete these essential improvement works.
Sign Up To Our Newsletter