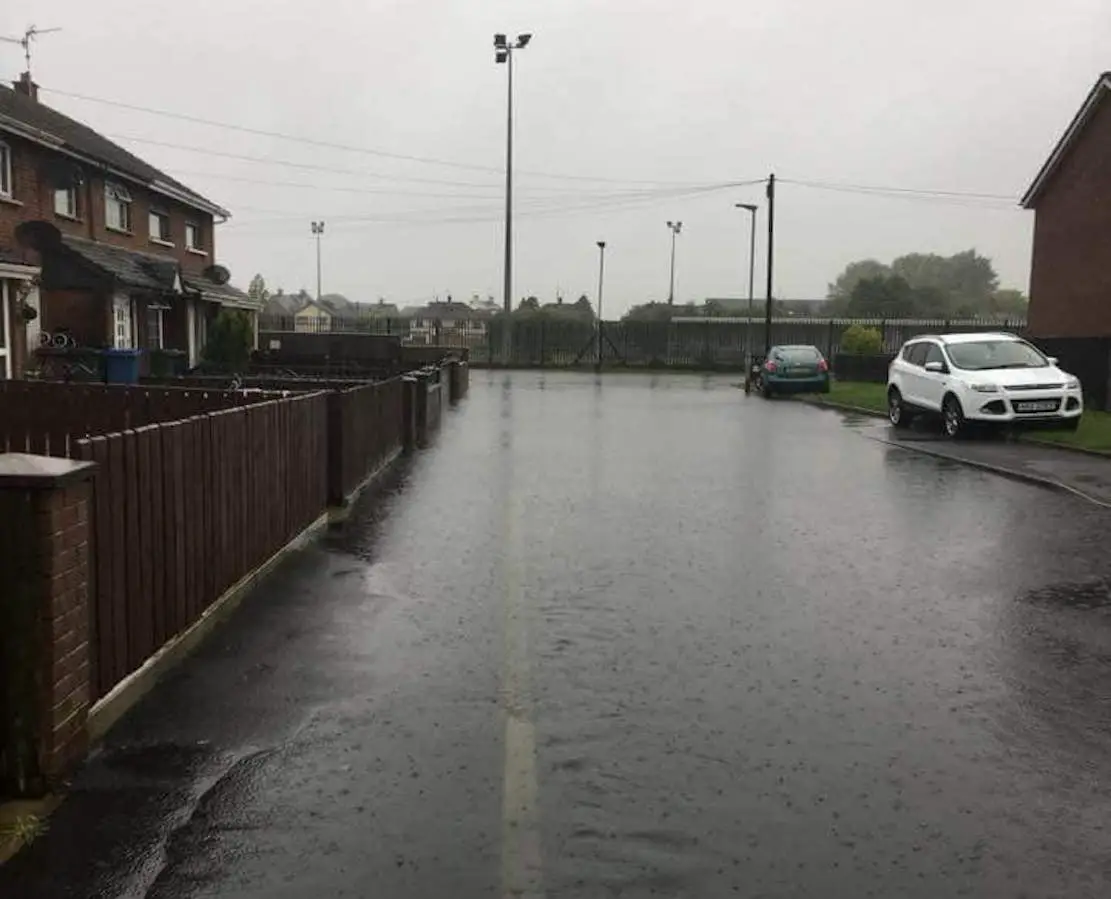 Severe flooding across parts of Co Armagh is wreaking havoc for motorists.
The Met Office has upgraded a yellow weather warning for Northern Ireland to amber with heavy showers expected to continue right through until 7pm on Saturday.
Lurgan and Dromore in particular have been badly hit.
The A1 between Belfast and Newry is also down to one lane, north and southbound, with traffic very slow moving.
An ABC PSNI spokesperson said: "Please be aware PSNI are currently inundated with 999 calls about the flooding.
"We please ask that any reports of flooding be made to the Floodline on 0300 2000 100
"Any other emergencies can be reported via 999 and non emergencies via 101.
"Please avoid Dromore area at the moment due to Fire Service in area attempting to clear flooding."
A Met Office spokesperson warned: "Slow moving and at times torrential rain accompanied by thunder and lightning will affect parts of Northern Ireland through this afternoon," the spokesperson said.
"There may even be the odd rumble of thunder. Rainfall accumulations of 10mm in an hour and 30mm in a 3 hour period are possible. However many places will see much lower rainfall amounts."
If you are travelling anywhere today folks, please be careful.
Sign Up To Our Newsletter