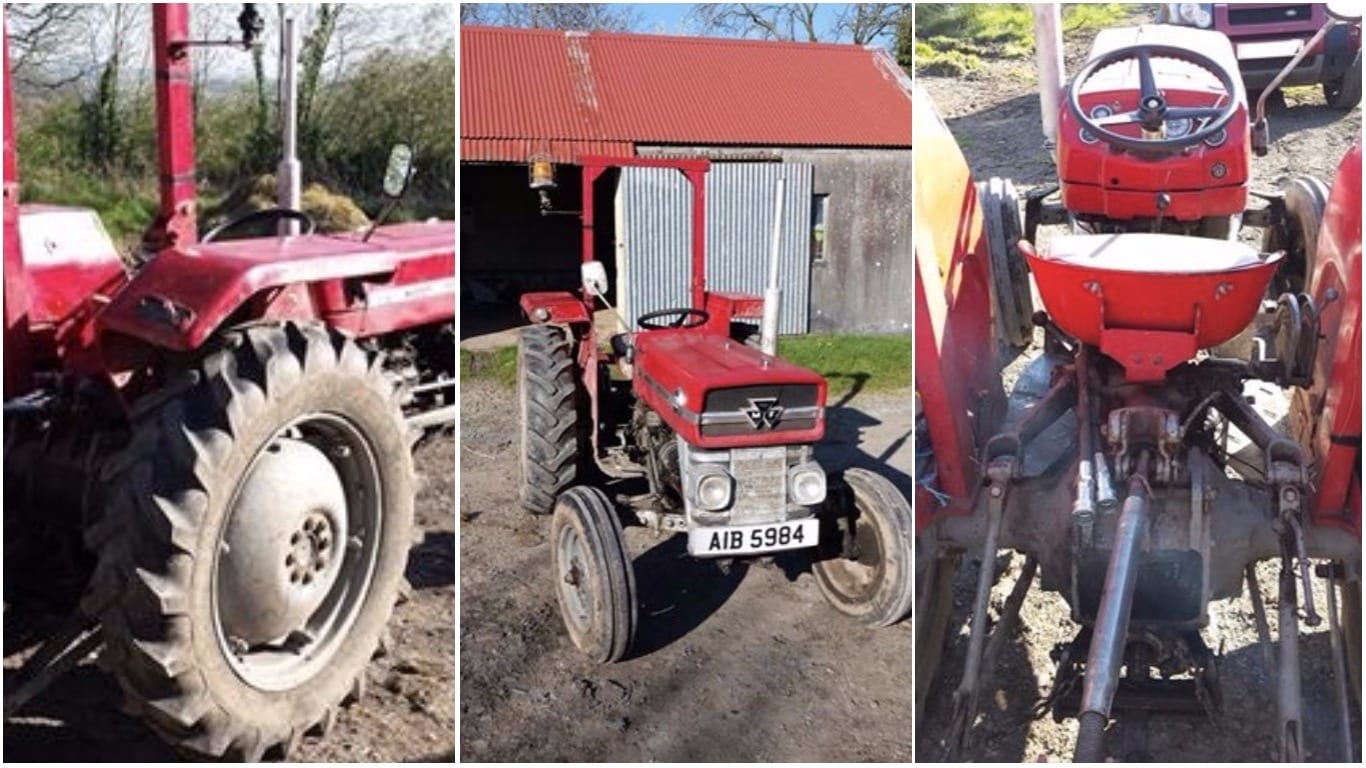 A tractor which has helped raise thousands of pounds for charity has been stolen.
The owners of the red Massey Ferguson have made an appeal for information after it was discovered missing this morning (Saturday).
The tractor was locked in a remote shed on a remote farm lane on the Derryhaw Road in Tynan.
It remains unclear when exactly the vehicle was lifted, but its owners say it would have been some time in the past two weeks.
The little red Massey has taken part in several tractor runs over the past number of years and helping to raise thousands for Macmillian Cancer Research.
Police are investigating the theft.
Meanwhile the owner is offering a cash reward for information which will lead to its return. Contact Richard on 07727071716.
If you have any information which can help please contact them on the non-emergency number 101.
Earlier this month a tractor and fertiliser spinner worth around £100,000 were stolen from a farm in Armagh.
Owner Stanley Livingstone said the incident had caused his family a lot of stress.
"It was taken just yards from the kitchen window," he said at the time.
"It's scary to think that someone was creeping about so close to the house. Sometimes I go out to the cows or my sons go out – who knows what could have happened."
Rural crime cost the the agricultural sector a huge £2.5m last year.
The figure is down almost 15 per cent from £3m the year before, however, the statistics show rural theft costs fell 4 per cent nationally in 2016, but have risen sharply by more than 20 per cent in the first half of 2017.
Sign Up To Our Newsletter