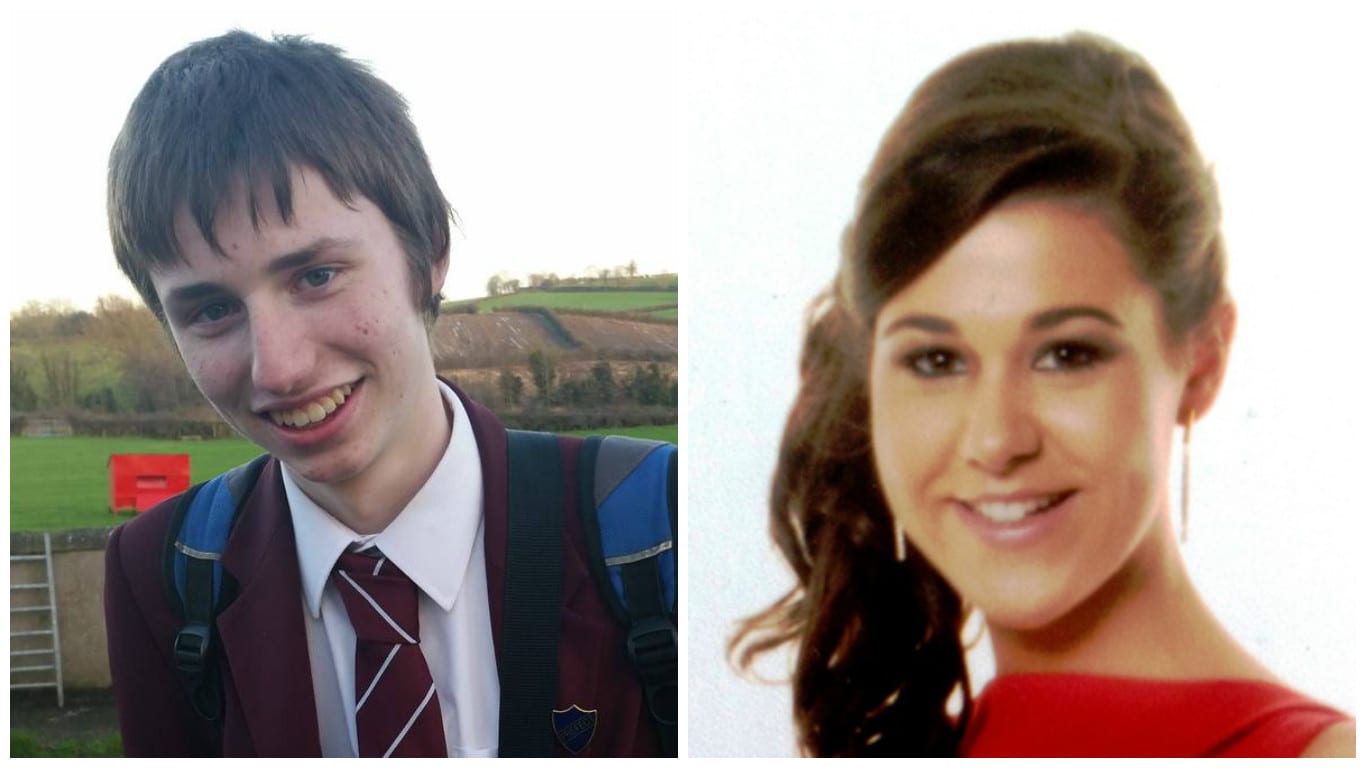 Armagh's business community will be the latest to step up to the mark to raise money for charities in memory of two very special young people.
Kind-hearted members of Armagh City Centre Management are putting the finishing touches to a fantastic function as they prepare to prove it really is the season of giving.
In all seven deserving causes in all will benefit from the Christmas Charity Dinner, which is due to take place on Friday, December 2, in Armagh City Hotel.
But the organisers will be preparing to remember two young students tragically taken too soon last April.
In memory of Lesley-Ann McCarragher, funds will be donated to the Air Ambulance Appeal.
Lesley-Ann, a former head girl at the City of Armagh High School, was struck by a vehicle as she jogged along the Monaghan Road, near Milford.
The 19-year-old tragically passed away in the Royal Victoria Hospital early the next morning.
Her brave family directed that donations in lieu of flowers for "our beautiful Lesley-Ann" be directed to the Air Ambulance NI appeal.
City Centre Management will be hoping to add significantly to the appeal as a result of the December event.
Sixteen-year-old John Irwin died just days after Lesley-Ann.
He had taken unwell at City of Armagh High School and was rushed to Craigavon Area Hospital but sadly passed away.
Proceeds from the Christmas Charity Dinner will also be donated to the Intensive Care Unit at Craigavon Area Hospital in John's memory.
The City of Armagh High School has already published a cook book to raise money in Lesley-Ann and John's name, and a table quiz and raffle was also recently held.
Both have been remembered across the district through many fundraising efforts by community, sporting clubs and others over the past sixth months, all bearing testament to their popularity and the great affection in which they were held within the community.
Business people will be supporting these two great causes.
But the dinner will also see money raised for autism charity HAND, the Southern Area Hospice and Armagh Food Bank.
Tickets for the dinner are priced at £45 each.
And guests are also being asked to each bring a toy, with a minimum value of £15, for the annual 'toy mountain', which will be donated to the St Vincent de Paul Society and the Salvation Army.
Guests will enjoy a delicious five-course meal and top-notch entertainment.
And they can do so in the knowledge that they will be able to celebrate Christmas together for some very worthy charities.
Tickets are available from committee members: Malachy O'Neill, Red Ned's Bar; Gerard Davidson, Business Account Services; Paul Slevin, Bank of Ireland; Helena Baxter, Room by Room; Roberta Wright, Wright's Interiors; Joanne Shilliday, The Hole in the Wall Bar; Gavin Emerson, Emerson's Supermarket; or Cara Toner, Maison Real Estate.
You can also send a private message and receive more information through a dedicated Facebook page:
To keep up to date and purchase tickets click here
People are being urged to show their support – raising money to help others in our own community.
Read more news:
Armagh courthouse to remain open as Justice Department perform major U-turn
Young female driver approached by man who demanded she get out of her car
Protest group have their voice heard over new Craigavon leisure centre concerns
Major extension at Hamilton Court now up for approval just one year after closure threat
Sheep slaughtered and farmer pounced upon in frenzied dog attack
Firefighters tackle huge blaze at county Armagh industrial unit
Three people taken to hosptial following two-vehicle crash
GP services 'at the point of collapse' – it's time to stop denying there is a problem
Bridesmaid lands dream wedding band for best friend after Facebook post goes viral
Sign Up To Our Newsletter