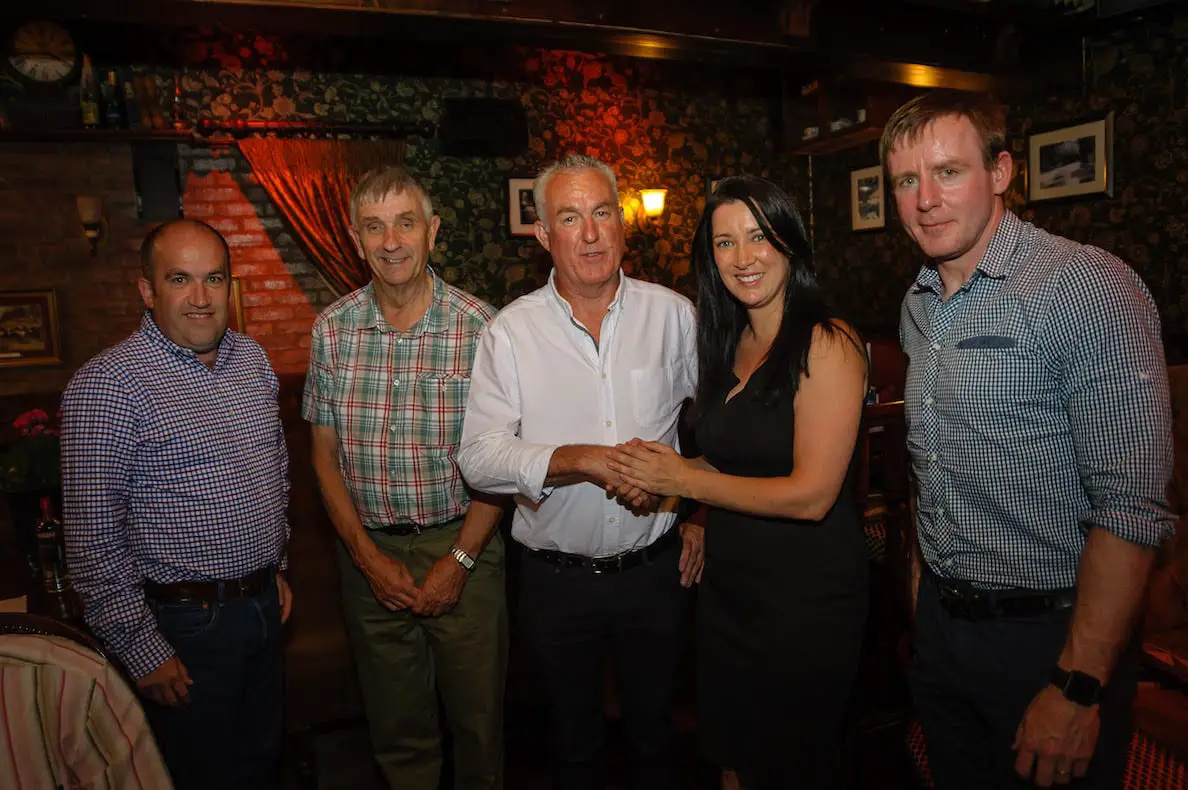 The SDLP have confirmed that they have officially selected Ballymacnab man Seamus Livingstone to to contest the 2019 local elections in Cusher.
He will run in place of out-going councillor Sharon Haughey-Grimley, who announced her intention not to run for re-election last month.
Livingstone has been a lifelong political activist inheriting his passion for community and country from his parents Sarah and Packie Livingstone of Markethill, who were instrumental in the early success of Seamus Mallon.
Mr Livingstone developed his love for politics and elections at a young age and has been councillor Haughey's right-hand man throughout her political career.
The father of five, currently works in the Construction Industry following a long career in the Civil Service.
Speaking at his official selection in Basil Sheils, Tassagh Seamus Livingstone said: "My parents, Sarah and Packie, instilled in me a love for my country and a belief that each of us can and should play our part in building a better future.
"I learned a lot from them and a lot from Seamus Mallon who has been a lifelong family friend and an inspiration.
"I know the struggles of the ordinary man and woman. I have raised a family of five and watched my children travel to far off lands to seek a better way of life.
"We should not be exporting our young people who have so much to offer, we need politics working for them so that they can find opportunities at home.
"We need politics working for the elderly so that they can retire knowing after a lifetime of work that their needs will be cared for. We need politics working for young mothers who should be able to expect the highest standards in education for their children which is accessible and affordable for all.
"We need politics working for farmers to secure a fair deal especially in the current BREXIT negotiations. We need politics working for the sick so that their suffering is not compounded by long waiting lists and limited treatment. We need politics to work for all.
"I'm determined to get stuck in and represent the people of Cusher with the same sterling service that local people now expect following the efforts of Sharon Haughey-Grimley and before her Tom Canavan and Seamus Mallon.
"The SDLP has served this area with distinction delivering for local communities and quietly working away for families and individuals. That's the SDLP that I'm part of and that's what people can expect from me – hard work, commitment and delivery.
"I relish in the challenge that is before me because I am surrounded by a strong team, a strong family and a strong political foundation. I look forward to speaking to people on the doors, hearing their issues and helping to solve their problems."
Giving her full endorsement Cllr Sharon Haughey-Grimley added: "Seamus Livingstone may be the quiet man of politics, but his commitment and hard work over the years has won him much respect.
"He is a man of integrity and intellect; with a love for his community, his family and his unwavering belief in a better Ireland for all. He is a man I want to represent me and my family and I am confident that he will be a diligent councillor working for us all.
"I pledge my full support to Seamus Livingstone and look forward to joining him on the campaign trail to retain the SDLP seat in Cusher."
Former MP and Deputy First Minister Seamus Mallon has pledged his full support for Seamus Livingstone, as has Newry and Armagh Assembly Member Justin McNulty MLA who said: "Seamus Livingstone has been involved in local politics for many many years.
"He has proven himself to be a hardworking man who has a deep desire to serve others. I have no doubt that he will make a fine public representative and I and my SDLP colleagues look forward to working with him during his election campaign and for many years to come."
Sign Up To Our Newsletter