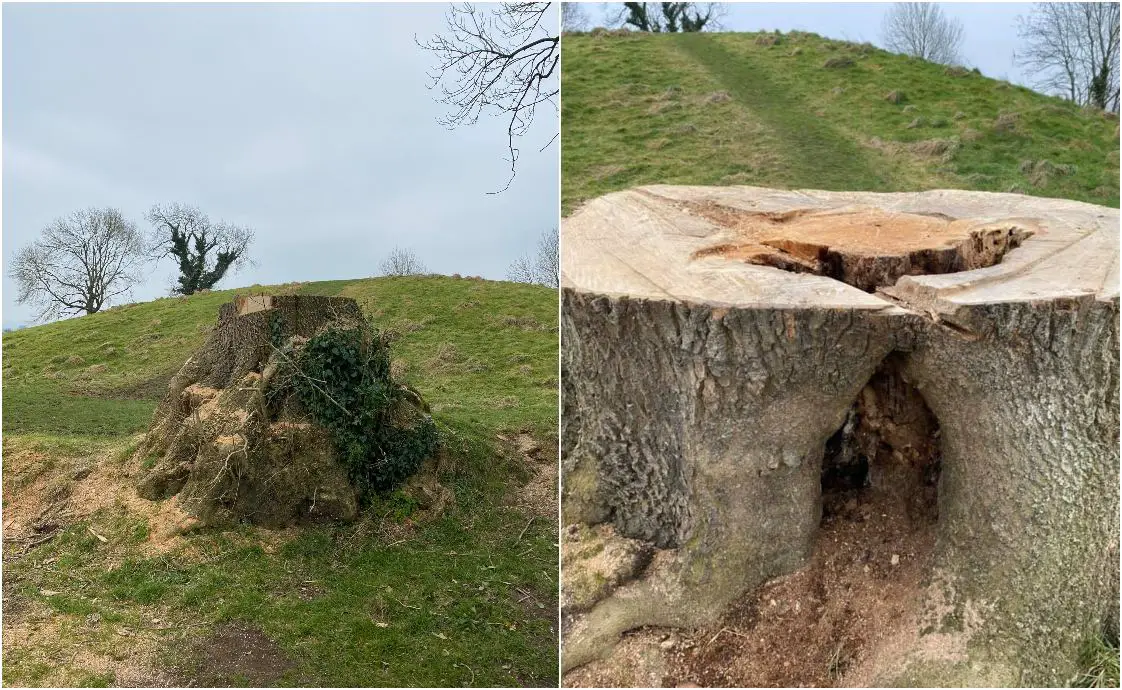 Walkers in Armagh were left shocked and saddened to see a number of beautiful mature trees cut down close to Navan Fort in recent days.
The two behemoths were felled earlier this week much to the surprise and disappointment of locals in the area.
One woman, speaking to Armagh I, said: "Two beautiful mature trees at Navan Fort, roughly about 150 to 200 years old, have been cut down with no reasons given whatsoever.
"People have enjoyed the Navan Fort near and far for many years and even more recently through the lockdown; it being an escape from being cooped up all day in their homes. A place were they can walk , exercise safely also very popular with dog walkers and families."
She said it was disappointing to come upon the stumps which remains with another describing it as "shocking".
One of the trees in question was particularly popular with photographers given its sheer presence and beauty.
When contacted for comment, a spokesperson for the Department for Communities – responsible for the site – said: "The Department for Communities Historic Environment Division has responsibility for the State Care area of the Navan Fort site.
As part of ongoing land management responsibilities, the Department employed a professional ecology company to survey the trees on the site. A number were found to be unsafe and had to undergo tree surgery works."
In response, one woman added: "They may or may not have had to be cut down but omg it's was badly done. No respect for how long the tree has stood and been part of our lives. We could have paid our respects taking the last pictures of its beauty. Good grief come on Department of Communities get with the programme and be aware these places are not just names on a bit of paper but part of the local and in this case the wider community."
Newsletter
Sign up for our weekly newsletter here.