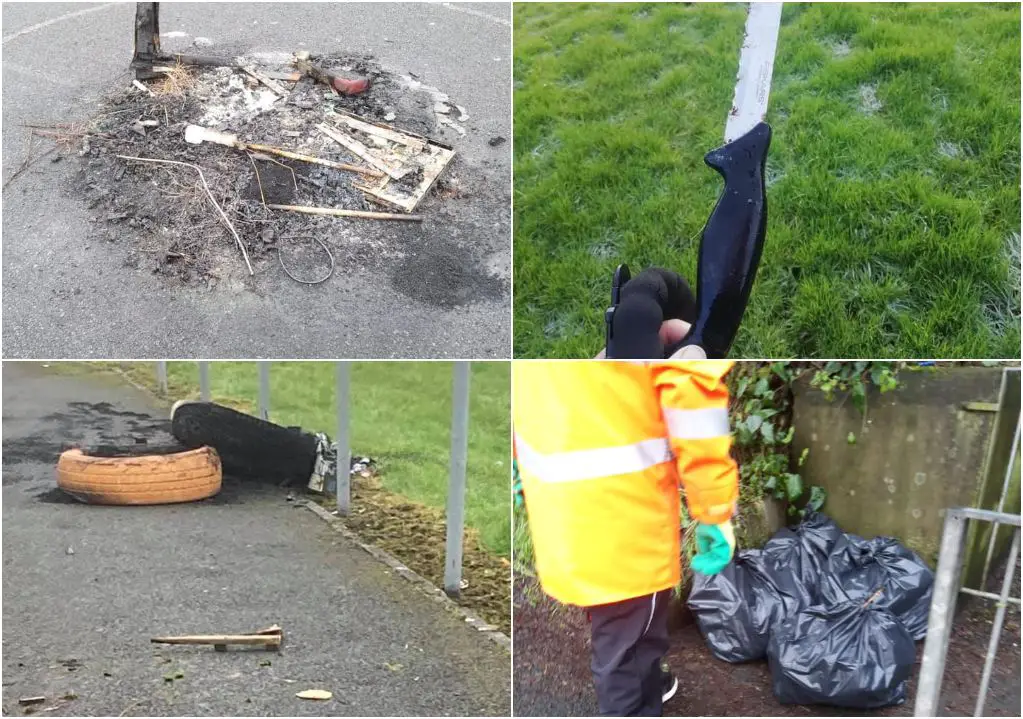 An Armagh councillor has hit out at the "sad scenes" witnessed in a city play park earlier this week.
Sinn Fein's Jacqueline Donnelly, while praising Council staff for their swift response to the clean-up, hit out at the anti-socials responsible for the mess at the children's play area in Drumbreda.
Among the items left behind was a large bread knife.
Unfortunately, it was not an isolated incident. The Drumbreda – St Brigid's Hill Committee – a group of local residents – have also been in contact with police and Council about the ongoing anti-social element.
Councillor Donnelly said she had met with members of the Committee onsite on Wednesday to get a fuller picture of the damage being done to the facility.
"This is so unfair on the children and residents and more so now during these difficult times," she said.
"I ask those responsible please deter from this disgusting behaviour and have some respect for the community and community facilities. We want to make sure that these areas are kept safe for all, especially young children and dog walkers.
"I urge the local residents to keep an eye out for this unacceptable behaviour and report it immediately.
"A big thank you to Council workers who were down first thing [on Thursday] morning and did a fantastic job."
Sign Up To Our Newsletter