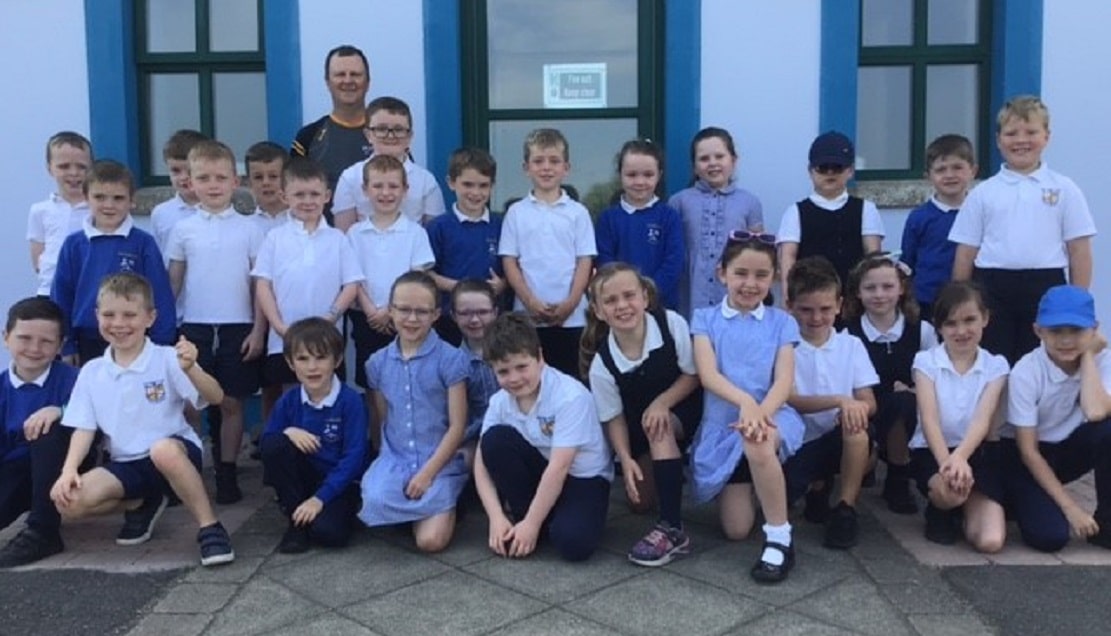 The principal of a rural school has said the axing of a sports programme will be a huge loss to his pupils.
Tomás McKee, principal of Our Lady's Primary School in Tullysaran, just outside Armagh, was speaking following the announcement by the Department of Education that funding is to end due to budgetary pressures.
The programme is delivered in more than 200 primary schools across Northern Ireland by coaches from the Irish Football Association (IFA) and Gaelic Athletic Association (GAA), at an annual cost of around £500,000.
Mr McKee said pupils from P3-P7 take part in the programme one day a week over two terms and that it is "absolutely vital in supporting their physical and emotional well-being".
He said the programme not only improves physical skills but also "develops confidence, resilience and perseverance, which are all vital life skills".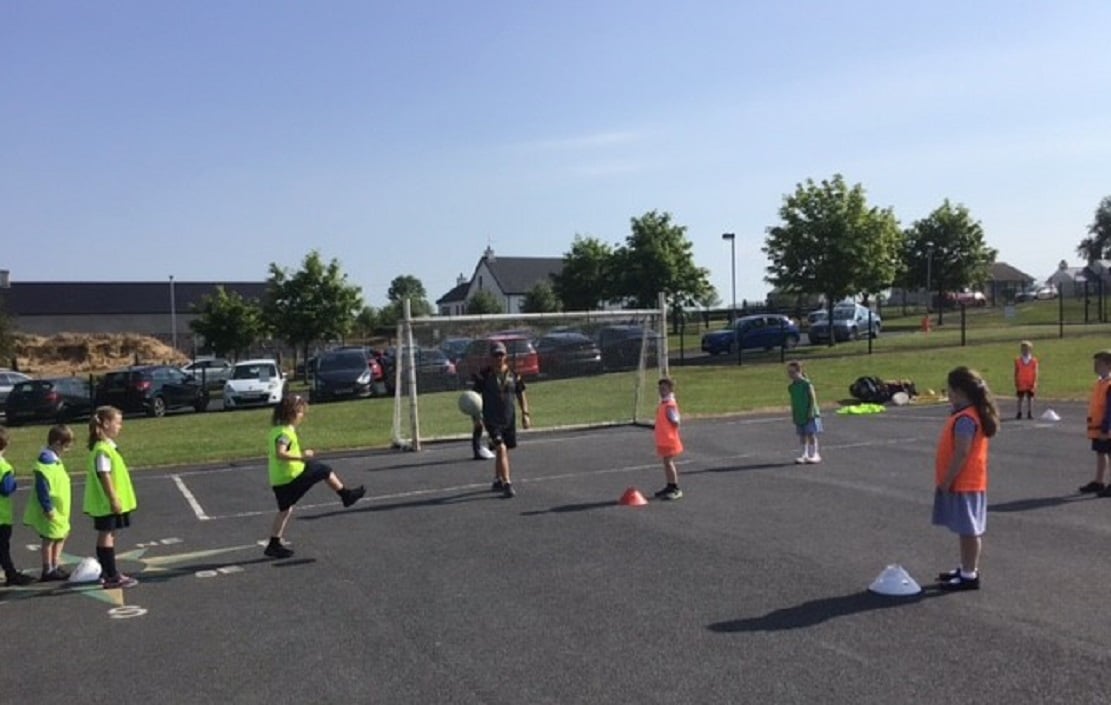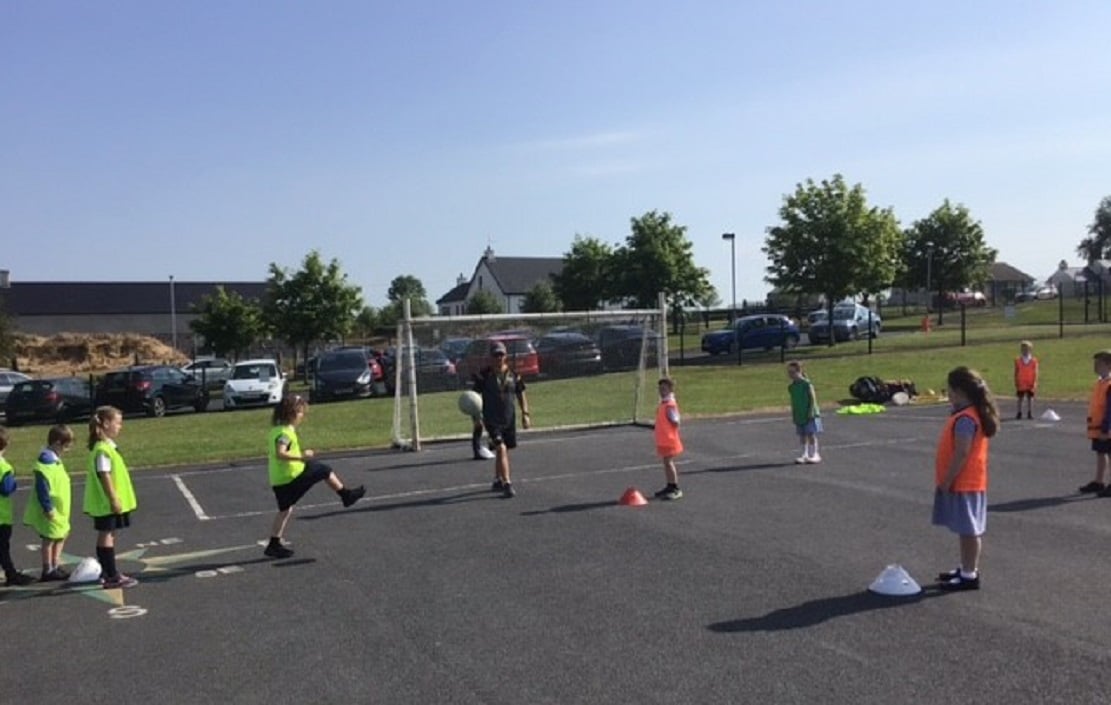 "The children love it. We are very lucky that our coach Kevin Curran is also chair of the school's Board of Governors and club liaison officer for Tullysaran GAA, and there is a great rapport between him and the children," he said.
"He works in collaboration with teachers to plan lessons which promote physical literacy but also link in to other areas of the curriculum, particularly numeracy.
"The coast of the programme is £500,000, for both the IFA and the GAA coaches. If you think about what those two organisations generate for our economy, that money to support the coaches coming into schools right across the north is actually quite reasonable."
The decision has also been criticised by SDLP sports spokesperson and Newry & Armagh MLA Justin McNulty.
He said: "Since its introduction the school sports programme has had a massive impact in schools across the north, allowing young people to enjoy sport with elite level coaching from both the GAA and IFA.
"When a similar scheme ended in 2018 there was a real sense of disappointment, but on that occasion common sense prevailed and a new scheme was launched for primary school pupils.
"This programme had huge benefits for our children, not only encouraging them to participate in sport which keeps them fit and healthy, but teaching them the importance of teamwork and the emotional resilience that comes with taking part in organised sport.
"Developing these skills at a young age will encourage children to keep active throughout their lives with all the benefits that brings."
He said the SDLP, together with Ulster GAA, the IFA and cross-party MLAs, have written to the Permanent Secretary at the Department of Education seeking an urgent meeting in an effort to have the programme restored and secured.
In a statement, the Department of Education said its budget had been reduced by 2.5 per cent and that "difficult decisions have had to be made to cease funding to a number of third party organisations".
Sign Up To Our Newsletter