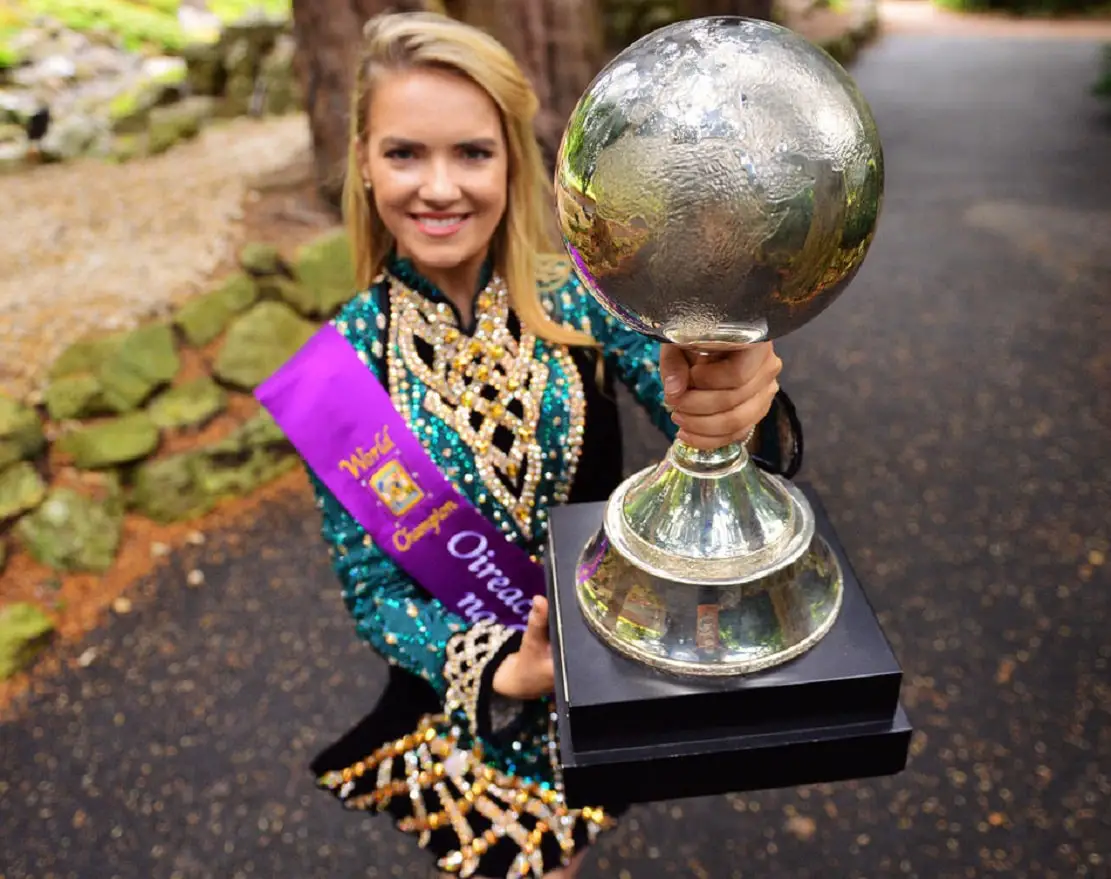 An Irish dancing world champion who has toured with Riverdance is all set to start her own dance school.
Olivia Murray, from Cullyhanna, has danced on ITV show This Morning and for the Pope in front of an 80,000-strong crowd in Croke Park, as well as doing countless other gigs.
Now the 25-year-old, who is a maths teacher at St Paul's High School in Bessbrook, will be passing on her skills and knowledge with fun classes for the younger generation in Armagh and Newry.
Olivia will be the first to bring the Irish dance pre-school programme Jump'nJig to Armagh city.
It is designed for children aged 2-4 plus, and classes provide children with the fundamental basics of Irish dancing through the use of popular nursery rhymes, Irish music, props, colour and plenty of fun.
Olivia made headlines in 2019 when she won the Ladies' 21-23 category in the World Irish Dancing Championship in the US alongside her younger sister Caitlin who took the Under 12 category.
They became the first pair of sisters to be crowned world champions in the same year since 1980.
Olivia, who has been dancing since she was three, has also been part of Riverdance since 2015 after winning a coveted place.
She said: "There was a week-long audition and I was one of four people chosen to dance on the show in the Gaiety Theatre with the cast.
"My first official gig with Riverdance was BBC Proms at the Park in the Titanic and that was fantastic.
"I have done plenty of gigs since then. I have been very, very fortunate."
In fact, Olivia took a year out to do the 25th anniversary tour with Riverdance.
"We played the 3 Arena in Dublin and Odyssey in Belfast and we had started the UK tour when Covid hit," she said.
"We got sent home and there were no tours so that's when I started teaching in St Paul's High School in Bessbrook and they offered me a permanent job. This will be my third year there and I love it."
Despite her many commitments, Olivia is still on the Riverdance 'flying squad', when gigs come up for people who can't commit to full time,  as well as doing the summer run in the Gaiety Theatre in Dublin every year.
Just last year, she passed her dance teacher exams with Coimisiun le Rince Gaelacha, the governing body for Irish Dance.
Said Olivia: "Irish dancing gets the rap for being an expensive sport and I want to offer a class that's affordable so people aren't having to fork out big money to learn the culture and the side of dancing that I loved.
"I wasn't a big fan of the wigs and the make up. I want to get back to the roots of it, the enjoyment of the Irish music and the dancing and the actual traditions.
"These classes are more recreational, just a bit of fun and culture. I used to help out with the younger ones in my old dance school and when they are so small, the excitement of those first few years is fantastic."
Sign Up To Our Newsletter