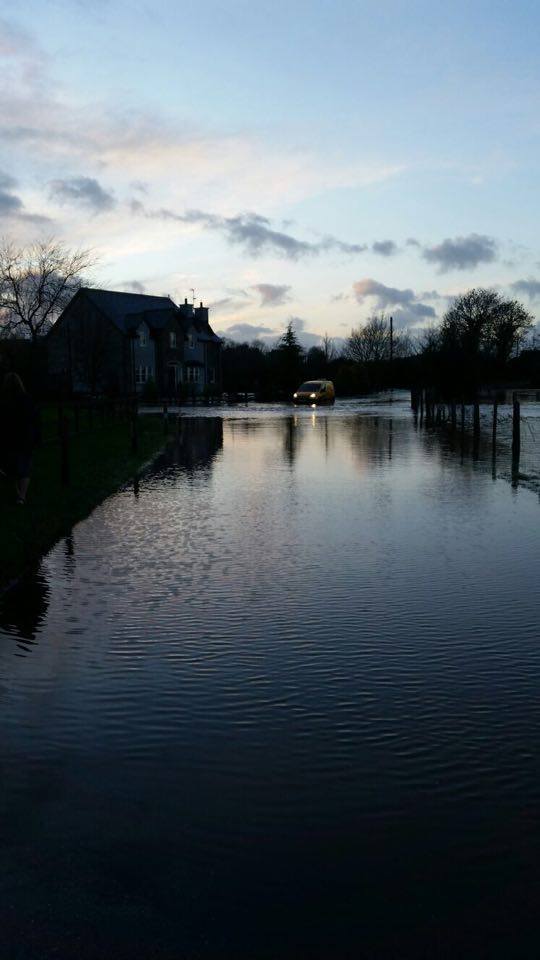 Forecasters are warning that temperatures could drop below freezing this evening bringing further hazards to our saturated and flooded roads.
Gritting has been taking place in some areas and icy conditions and frost are expected.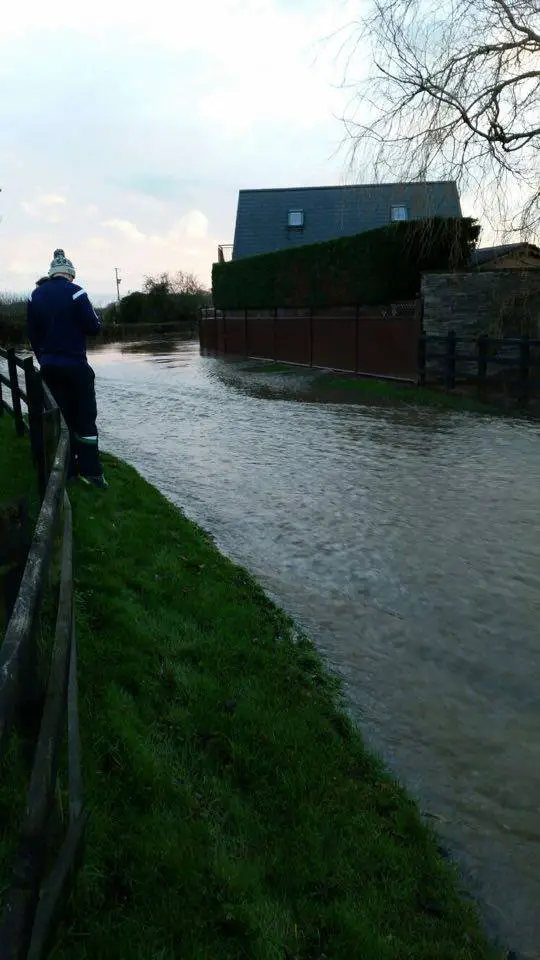 Conditions on roads could become even more treacherous and motorists should drive with extreme caution.
Many roads are still impassable while others are passable only with care.
The weather conditions experienced with Storm Frank have also caused havoc with road surfaces, with potholes opening on many.
Drivers are again being urged not to enter flood waters; not only is it impossible to be aware of how deep the waters are, but the state of roads ravaged by floods can also bring dangers.
In Armagh today, the Callan River burst its banks, causing widespread flooding around the Cathedral Road, and also on the Killylea Road and at Ballycrummy.
But these were scenes mirrored across the county and beyond.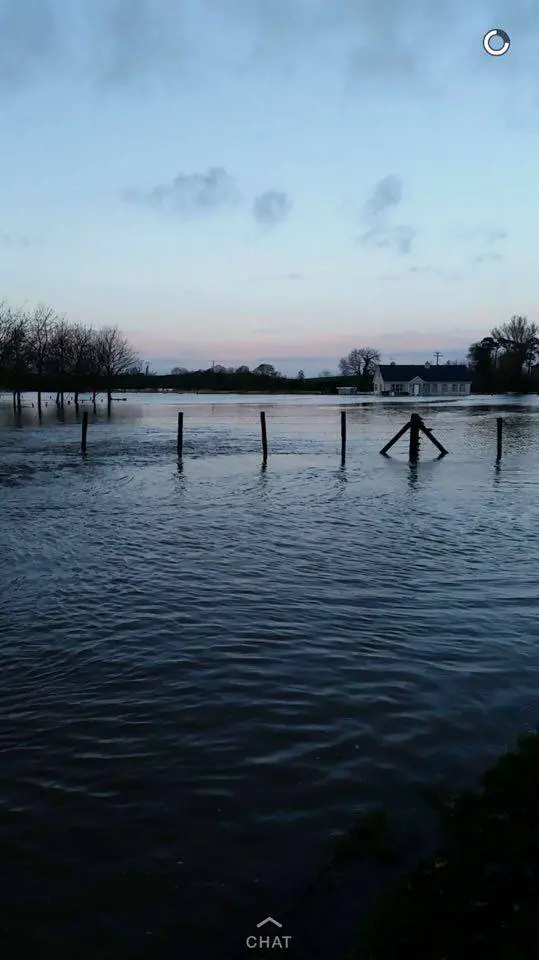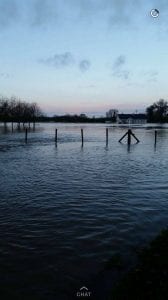 These pictures submitted to us were taken as evening fell on the Grange Blundells/Ballygassoon Road.
It, like many others, remain closed. Cloveneden Road, Loughgall is tonight flooded and remains unpassable at junction up to Cloveneden church.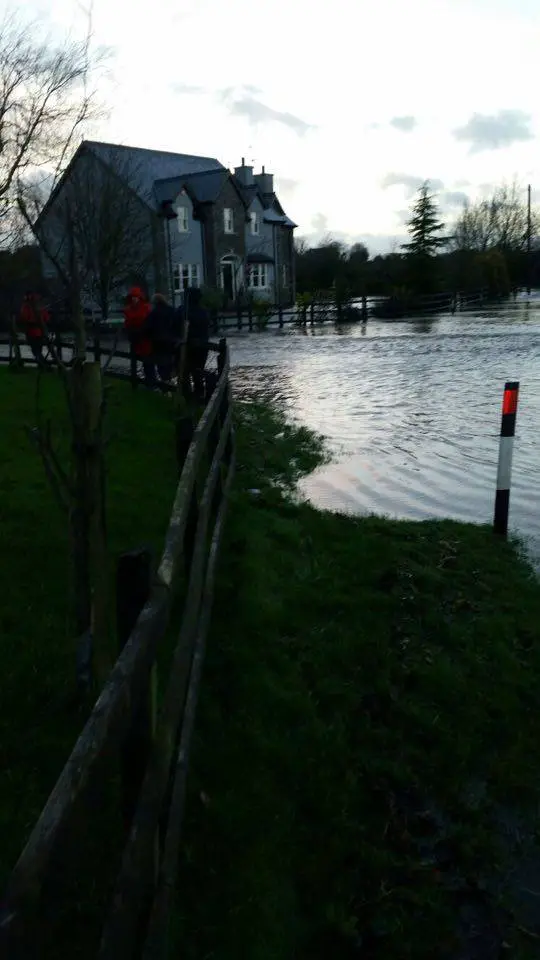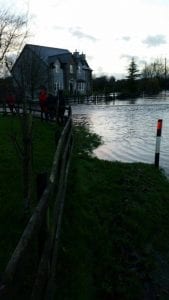 Public transport is also still experiencing difficulties. Bus transfers are in place between Newry and Belfast owing to flooding at Portadown. Services could be prone to cancellation.
Earlier, the clear-up operation was underway in Poyntzpass, where 10 homes were destroyed when they became flooded after a grille at a nearby riverbank became blocked.
Sinn Féin representatives Cathal Boylan MLA and Mickey Brady MP have visited residents.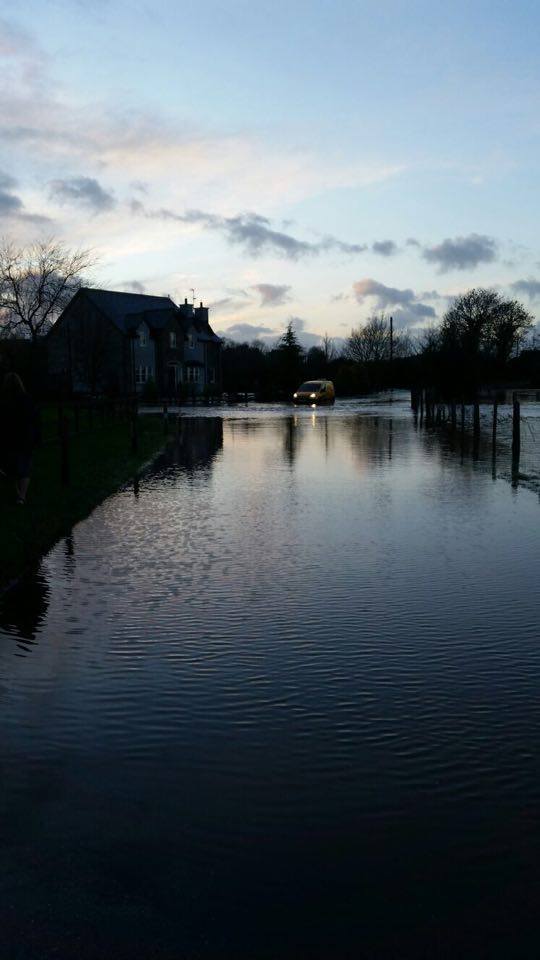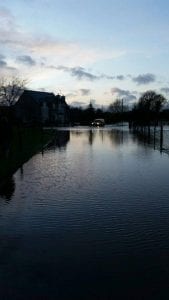 Speaking from Poyntzpass, Mr Boylan said: "Some residents are quite clearly devastated today after awakening to the devastating impact of last night's heavy rain. Approximately 10 homes were completely flooded, with some water reaching windowsill level.
"Residents are now taking part in a clear up operation and it's obvious that some of them will be out of their homes for some time. On hearing reports about the flooding, my colleague Councillor Darren McNally asked council officials to visit the area to advise residents on the compensatory scheme and other measures of support which the council can assist with."
The local representatives also met with David Porter, Chief Executive of Rivers Agency, to discuss their concerns about potential further flooding in the area.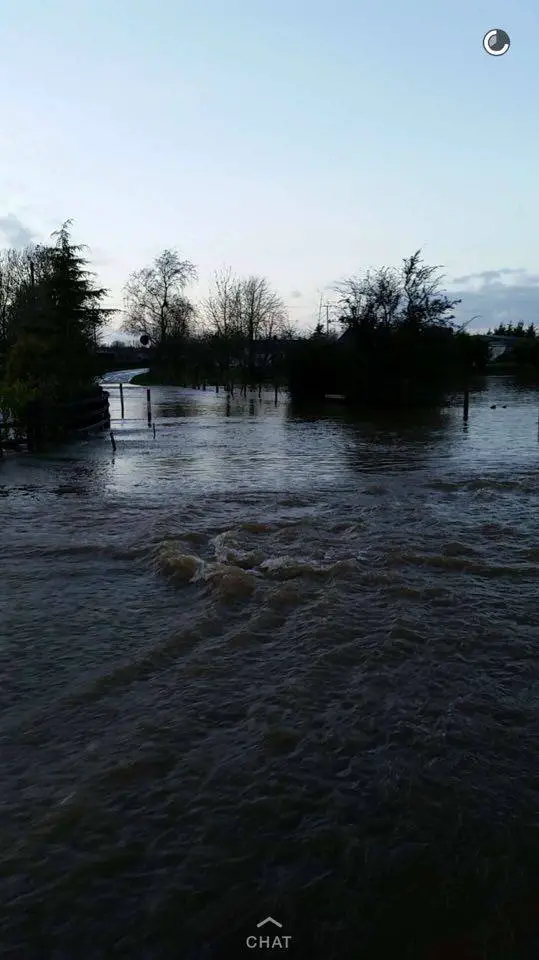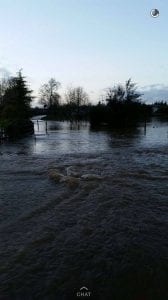 Mr Brady added: "We've asked Mr Porter to consider the factors which contributed to the flooding last night so any future flooding can be prevented. It's also important that we acknowledge the efforts of the Rivers Agency staff who responded during the early hours of the morning and intervened quite quickly. This quick response almost likely prevented further damage being done."
We've attended 35 calls & rescued 18 people stuck in flood water.Don't put yourself at risk.https://t.co/vhxQ4YIcoF pic.twitter.com/6d0WBNiiGf

— NIFRS (@NIFRSOFFICIAL) December 30, 2015
Read more news:
Poyntzpass families' homes under water as emergency payments activated
Man arrested after Boxing Night burglary at Armagh Cricket Club
This new parking system at Spires retail park in Armagh really takes the biscotti!
Storm Frank: Travel, flooding and powers cuts and some useful telephone numbers…
Cruel thieves swoop to steal child's playhouse from back garden
Date set in March for all-out smoking and e-cig ban at local hospitals and health facilities
Sign Up To Our Newsletter