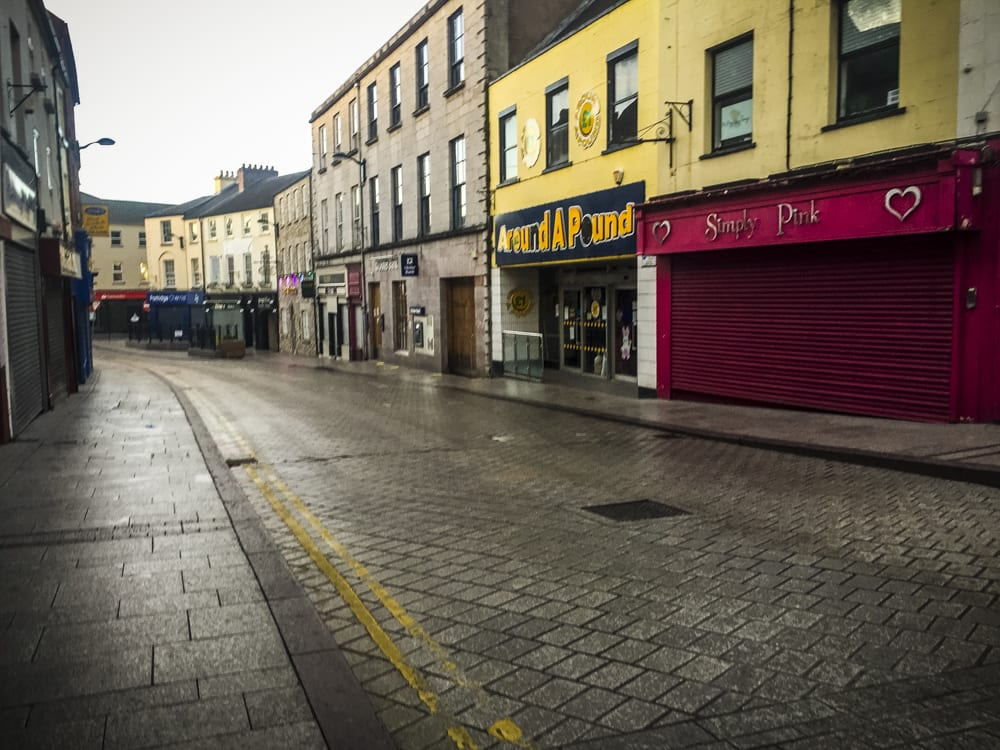 Armagh, Keady and Markethill are just three of the areas now under local restriction after the BT60 postcode was added to the government's list of concerning postcodes.
The restrictions, which cover only half of Armagh city – south of the Friary, Battleford and Hamiltonsbawn Roads – will come into play from 5pm on Friday.
Health Minister Robin Swann commented: "Today, I informed Executive colleagues that the postcode BT60 is now significantly above the previously agreed threshold of 80 positive cases per 100,000 for imposing localised restrictions, and all cases at this time appear due to household or community transmission.
"My Department will therefore be adding BT60 to the areas under local restriction.
"It is my intention that the restrictions for this postcode will be underpinned in regulation and be effective from 5pm Friday 18th September. "
Anyone living in these protected areas is required to abide by two restrictions:
– No mixing of households in private dwellings, with exemptions for: bubbling with one other household; caring responsibilities including childcare; essential maintenance, supported living arrangements; visits required for legal or medical purposes; marriage or civil partnerships where one partner is terminally ill;
– No more than six people to gather in a private garden from no more than two households.
Sinn Féin MLA Cathal Boylan has said he is concerned as the number of local Covid-19 cases accelerate and has urged residents in BT60 to follow public health advice.
"It is a matter of great concern that the number of positive Covid-19 cases in BT60 has exceeded the agreed threshold of 80 positive cases per 100,000 for imposing local restrictions.
"The Chief Medical and Scientific Officers have now advised the Executive that local restrictions should be brought into effect, with restrictions coming into place from tomorrow at 5pm.
"While these restrictions will be undoubtedly tough for local residents in this part of Armagh, they are necessary and in the best interest of the community.
"I am encouraging residents in BT60 to follow the public health advice – by doing so, you will help prevent the further spread of the virus and ultimately save lives within our community."
Meanwhile, the Executive has today agreed that wet pubs will be permitted to open on September 23.
The indicative date of September 21 has been extended by two days to enable new regulations for the hospitality sector to be put in place to support their safe operation.
Following extensive engagement with the hospitality sector, the Executive has agreed that mandatory requirements will include:
The venue will be required as part of its risk assessment process to identify the number of people who can safely be accommodated in line with social distancing requirements, and must clearly display this figure in the premises;
Hand sanitisation stations must be in place;
The venue will be required to collect customer details to assist with the Test, Trace, Protect contact tracing programme;
All service will be seated at tables. There will be no standing and no service at the bar;
Customers must remain seated once in the premises, apart from using the facilities;
Dancing will be prohibited in hospitality venues;
A maximum of six people from any number of households can be seated at a table in a hospitality venue. Children aged 12 and under will be discounted from the total. More than six will be permitted if they all belong to a single household.
Face coverings should be worn to enter and leave the venue and for movement inside. They are not required once seated.
The regulations will apply to any venue serving alcohol or where alcohol can be brought in and consumed by customers.
Beer bikes will not be permitted to operate.
With regard to the regulation limiting indoor domestic gatherings to six people from two households, the Executive has agreed to amend the regulation so that children aged 12 and under from those two households are not included in the total.
This does not include those areas where additional localised restrictions apply.
Sign Up To Our Newsletter