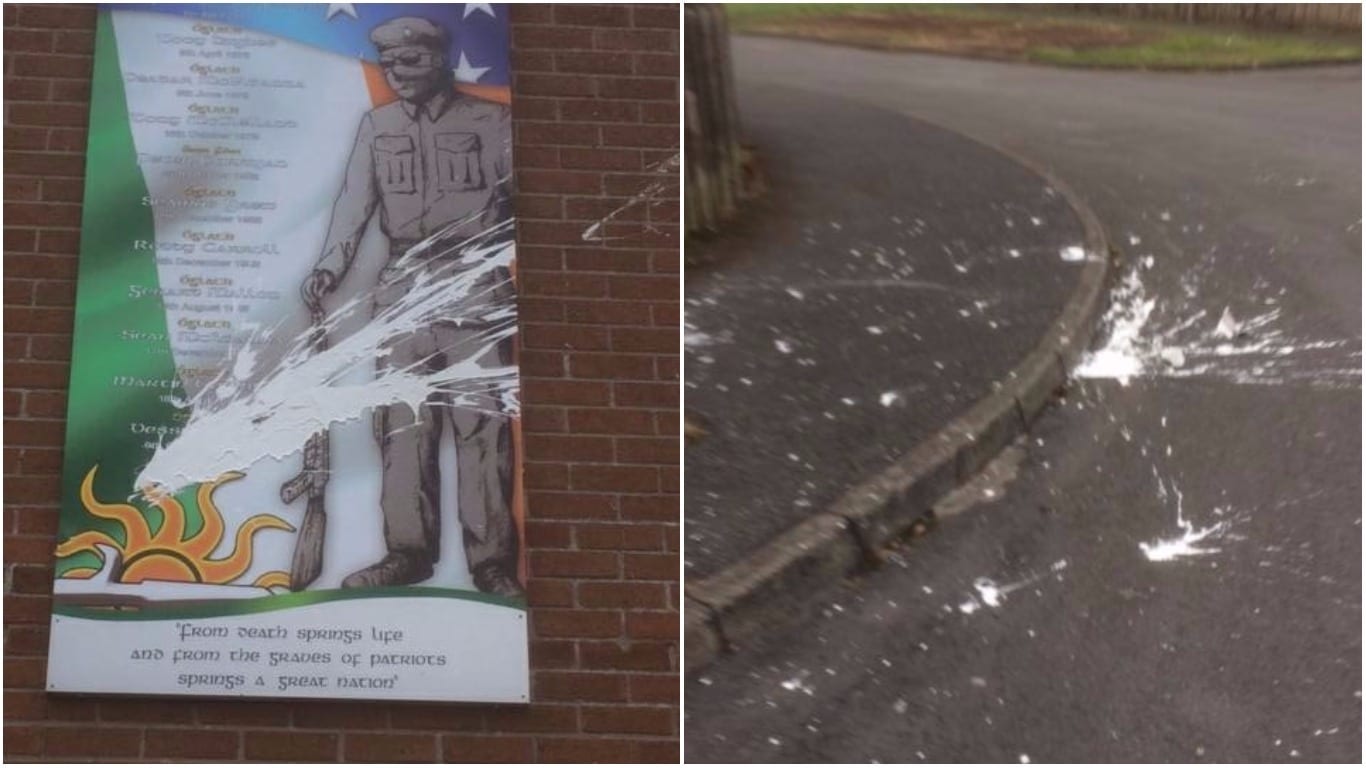 A Republican memorial in an Armagh housing estate has been paint-bombed.
White paint was thrown at the memorial, which takes the form of a mural at the Culdee monument.
The incident happened on Friday night.
Local Councillor Garath Keating has condemned those responsible and appealed to them "move out of the past and cease all sectarian attacks".
"This is an insult to families and friends of those no longer with us," said the Sinn Fein councillor.
"This is a pointless attack and those responsible offer nothing to the community. It is important that we stand guard against any rise in sectarian attacks.
"It is 2017. There is no place in society for these pointless actions and we must unite in our condemnation of those who only seek to divide us and stir up tensions."
Reflecting his party colleague's concerns, Newry and Armagh MP Mickey Brady added: "These actions only seek to polarise our communities. They don't solve any of our problems and certainly do not offer anything to the community. I would urge people to be extra vigilant and if anyone saw anything at the time to report it to the authorities."
Sign Up To Our Newsletter