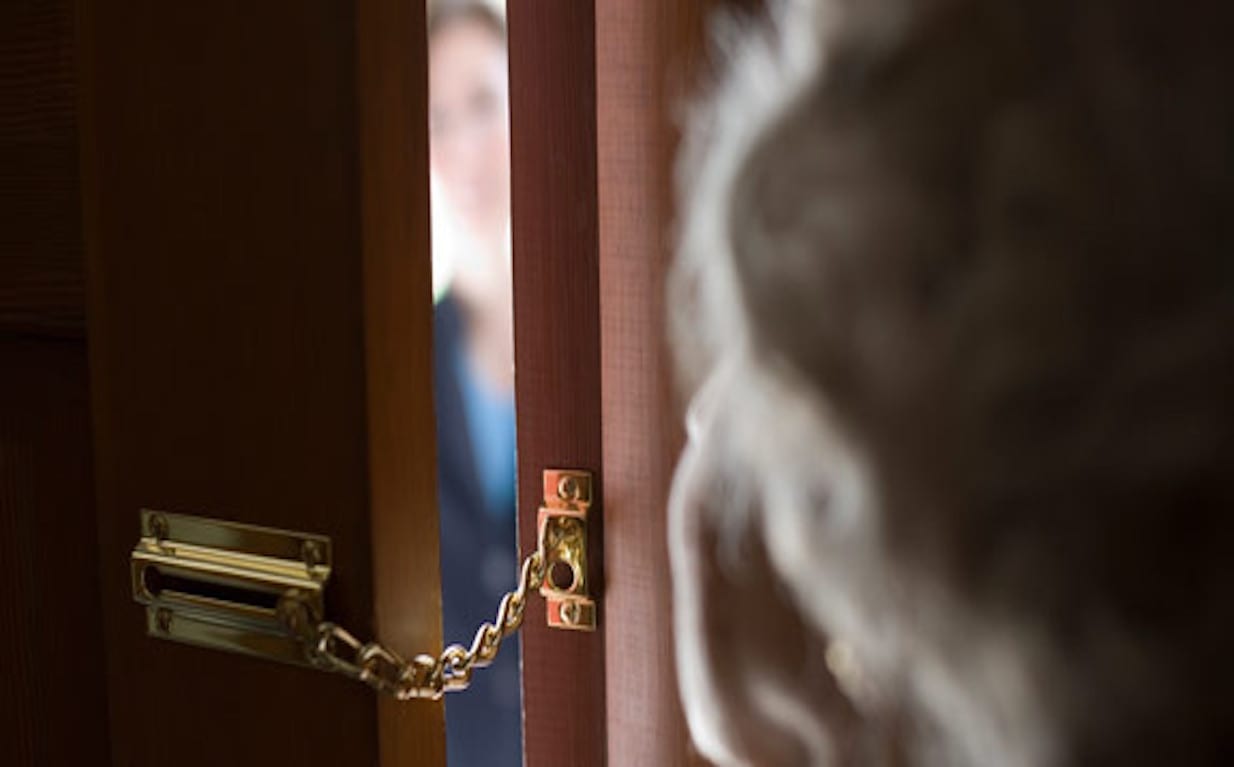 There have been several reports of a bogus caller operating in the Co Armagh area this week.
One city resident has warned people not to let a man, apparently wanting to check your electricity supply, into their homes.
Posting the warning on Facebook , the woman alerted others of the suspected conman operating in the Culdee Street area of the city.
This follows on from a disturbing incident in Lurgan last week when rogue traders targeted an elderly man, taking £1,000 from him.
Policing and Community Safety Partnership Chair councillor Máire Cairns expressed her disgust at how these people operate.
"I feel so sorry for this gentleman who was duped out of a large sum of money by unscrupulous individuals out to line their own pockets.
"These criminals prey on the most vulnerable people in our community. Despite the efforts of the PCSP and the police to warn people, we are still seeing victims of rogue traders who are being pressurised to pay large amounts of money for
shoddy work, or work not being carried out at all."
Stephanie Rock, who manages an older person's home security project in the Borough has this advice:
1. Before you answer the front door, make sure your back door is locked.
2. It's OK to say no – it's your doorstep and your decision.
3. Do not agree to any cold caller doing work for you. Ask friends, family and neighbours if they can recommend a reliable, trustworthy tradesperson if you need work done. Never deal on the doorstep.
4. Don't be pressured into letting a trader start work straight away. Many rogue traders will try to make the homeowner feel that the offer is for a limited time and if they don't sign up they'll miss out.
5. Get at least three written quotes. Choose the tradesman who offers the best value taking into account the quality of workmanship and reliability, not just the cheapest.
6. Do not use a trader who asks for money up front. Many rogue traders will say they need money to pay for materials or to pay their workers, then disappear as soon as the money is handed over.
7. Never pay until the job is completed and you are satisfied with the standard of work.
Armagh Banbridge and Craigavon PCSP can provide you with a No Cold Calling Sticker for your front door/window. This will deter cold callers from calling at your house.
For more information or to request a No Cold Calling Sticker phone 028 3752 9652.
Sign Up To Our Newsletter