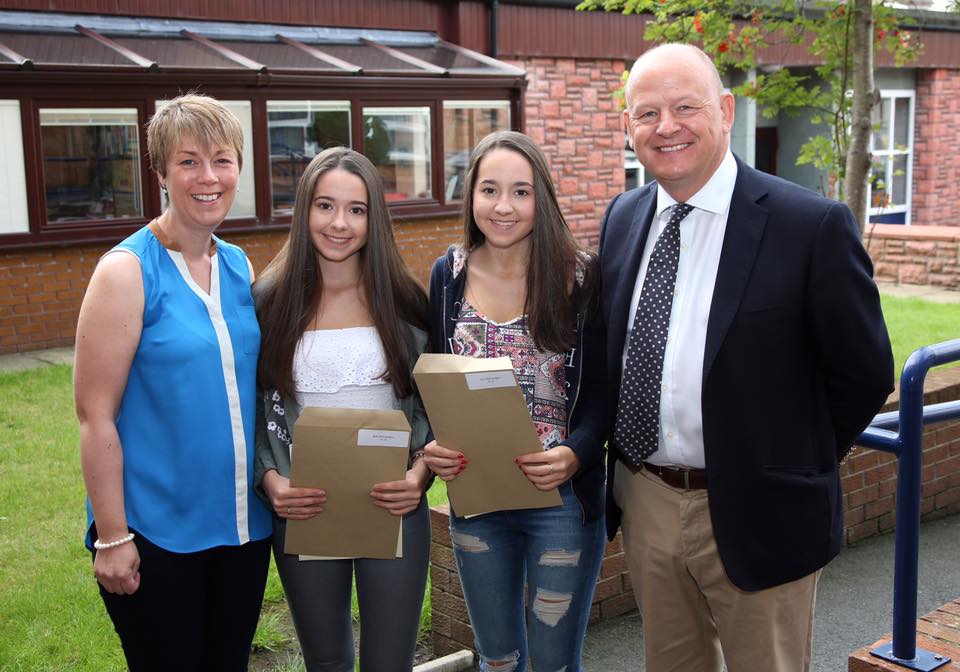 The storm the night before GCSE results came to the Royal School in Armagh was not the only electricity in the air!
Electric results came through the ether the following morning.
The Royal School was exceptionally pleased with its GCSE results where over half of all entries were at A* or A and 80% were A*-B.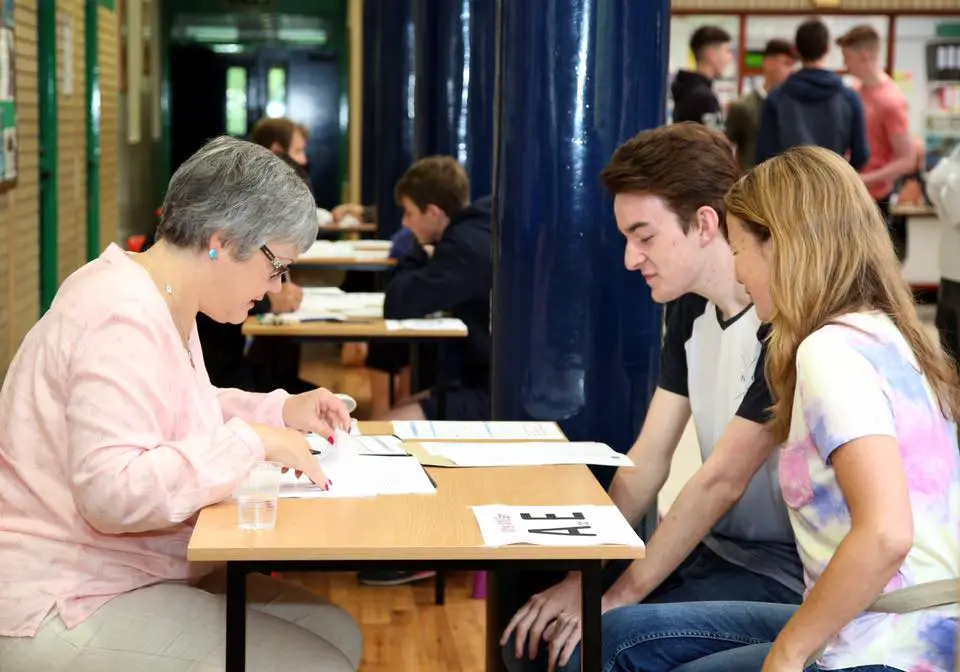 A delighted Mrs Creighton & Matthew discussing his excellent results with Mrs Fiona Millar, Senior Head of Year, onwards and upwards to A Level!
Over 90 per cent of the pupils earned seven GCSEs or more at grades A*-C including Mathematics and English.
Nearly 70 per cent earned seven GCSE or more at grades A*-B including English and Mathematics.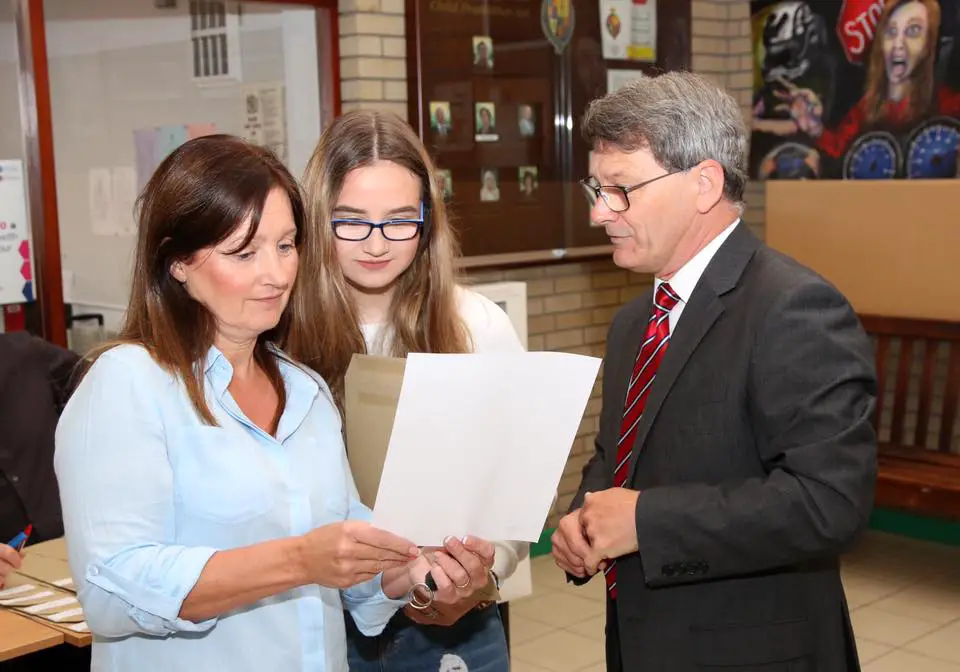 Mr Alan Aitken, Vice Principal, congratulating Sarah McMahon on her superb results with proud mum looking on.
Given that the school has a number of overseas boarders for whom English is not their first language, this is a truly outstanding achievement.
The top achiever was Madison Emerson with 11A* grades.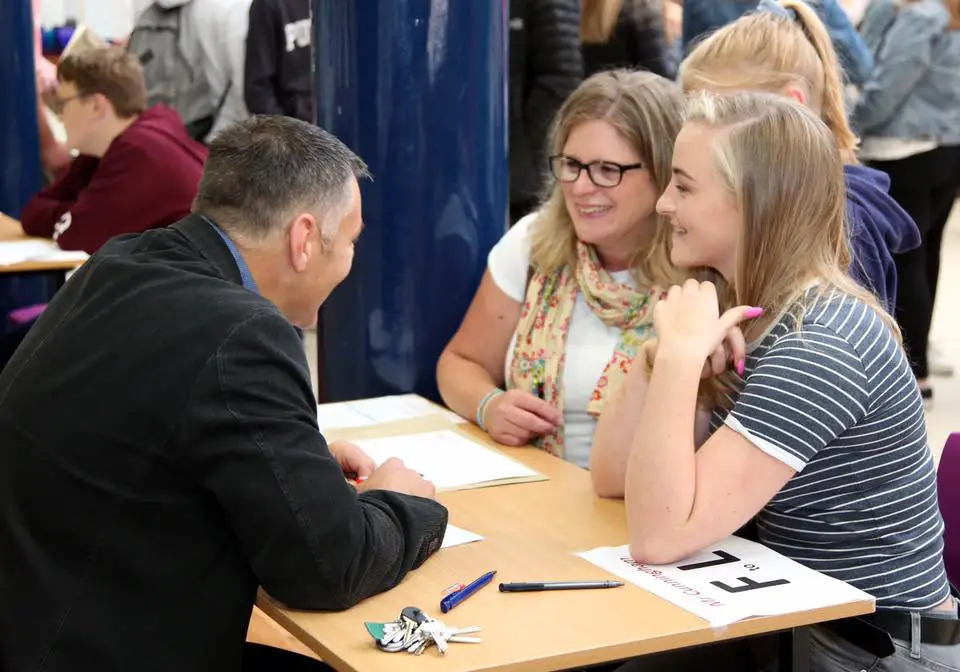 Lucy Finney, and a very happy Mrs Finney, speaking with Mr David Cunningham, Head of Lower Sixth.
The results at the Royal School continue to be outstanding and are a huge pat on the back for all who contribute to their achievement. Strong GCSE results afford a greater range and quality of choice in career pathways.
The vast majority of pupils will move on seamlessly to their chosen courses.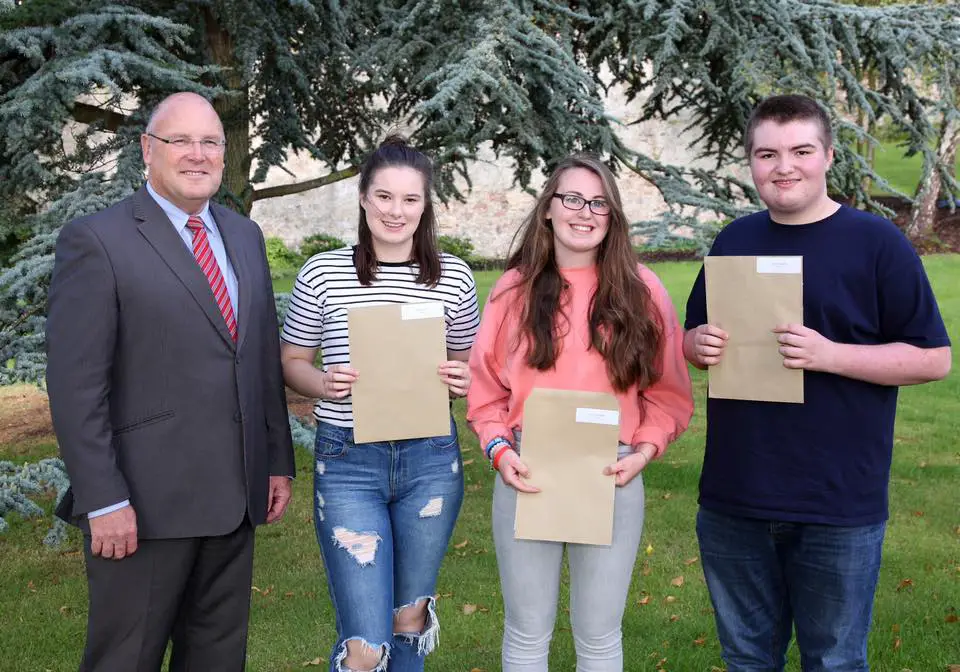 Mr Kenny Hooks, Vice Principal, with Emma Herron, Laura Hampton & David Dougan – who scored an impressive 26 A*/A between them.
Results of this nature are especially pleasing, coming as they do, on the back of excellent A and AS Level results last week.
Top performers were: Madison Emerson, Luka Geddis Zellman, Katie Spence, Yusuf Yusuf, Kyle Magwood, David Dougan, James Brown, Emma-Jayne McCartney, Jonathan McClung, Laura Hampton, Beth McCarragher, Hannah Irwin, Sarah Keys, William Pinkerton, Emma Herron and Rachel Donaldson, Amy McCarragher and Karyn Nesbitt.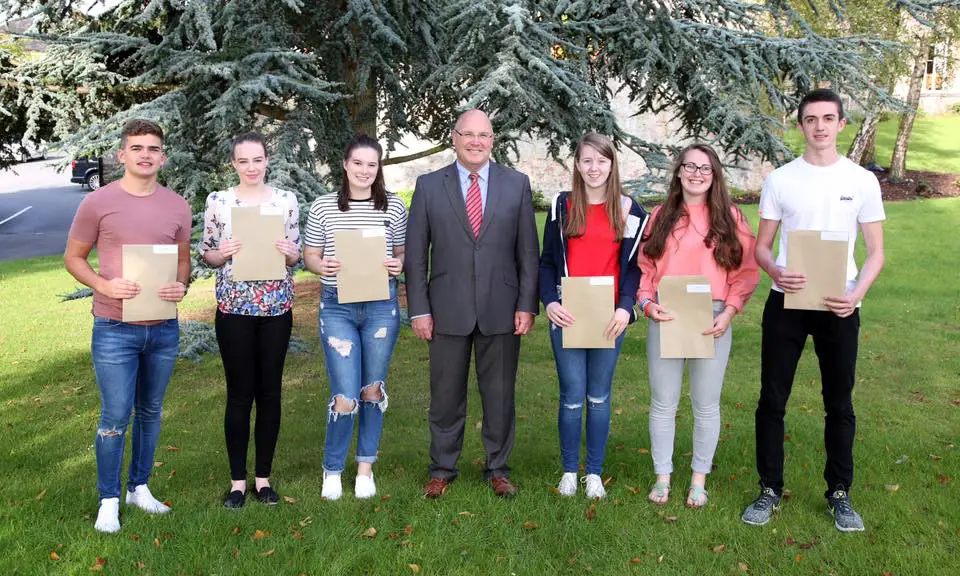 Jonny Agnew, Hannah Irwin, Emma Herron, Emma Jayne McCartney, Laura Hampton and Kyle Magwood smiling in the sunshine with Mr Kenny Hooks.
These strong GCSE results are, in the vast majority of cases, complementing already burgeoning curriculum vitae stemming from heavy involvement in extra-curricular activities.
They round off a super year both inside and outside the classroom for the school.
Jumping for joy – Peter McClung, Jonny Agnew and Kyle Magwood
These results, on top of the girls winning the Ulster Schools' hockey Super League and the boys winning the Medallion Shield for the first time in the school's history, combined with debating glory at Stormont for Rowena Cantley (also for the first time in the school's history!) round off a vintage year.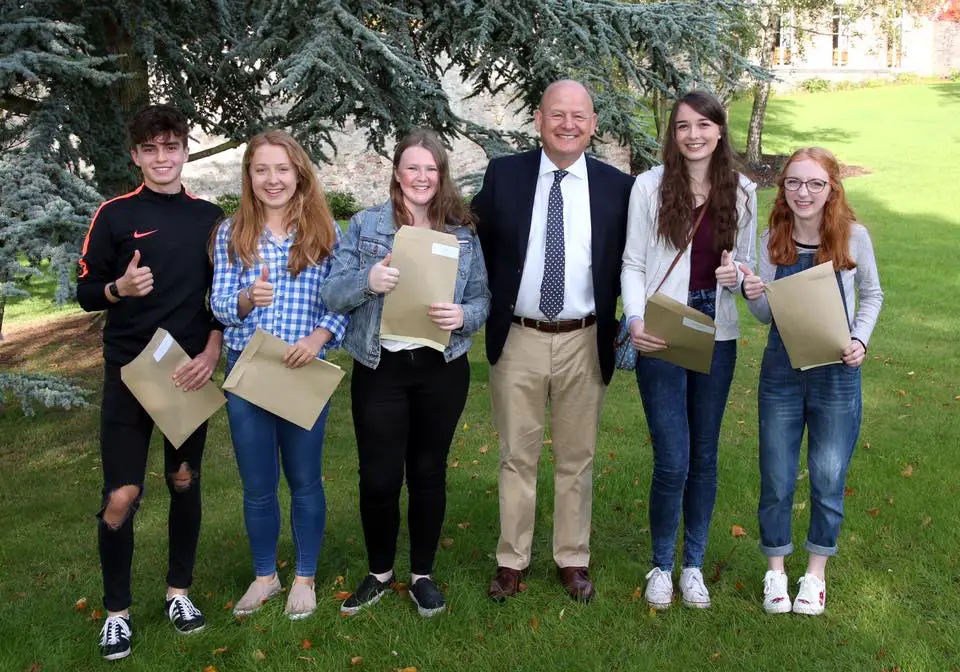 Mr Crute, Headmaster, with a selection of the top performers at GCSE. William Pinkerton, Karyn Nesbitt, Katie Spence, Rachel Donaldson and Madison Emerson. Madison scored an incredible 11 A* coming out at the top of the results tree.
This gives the students an exceptionally rounded education which many top employers now seek.
It also makes for a wholesome work/life balance which is so essential to future health and happiness.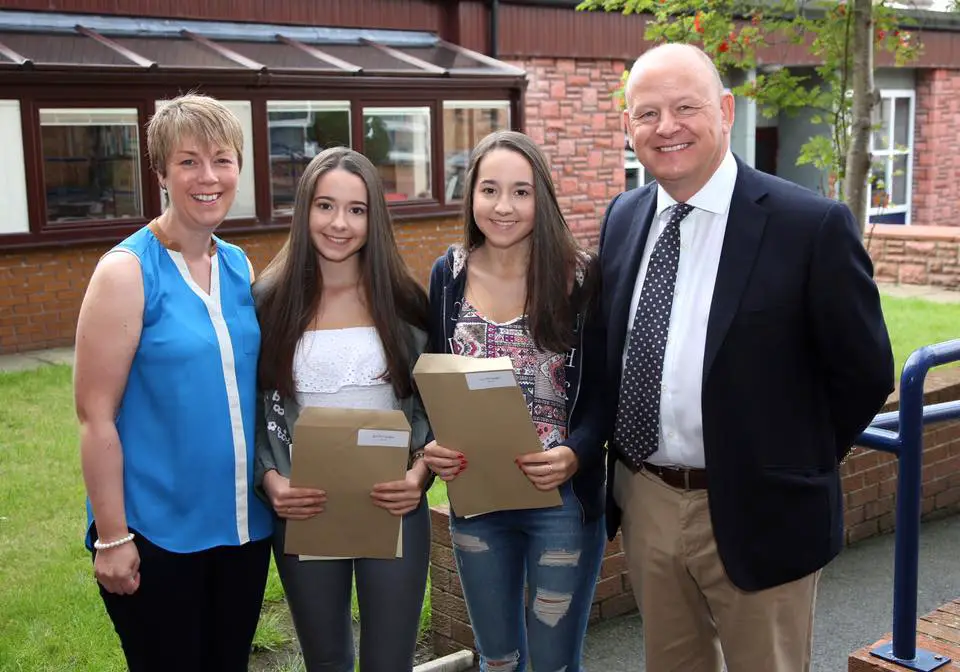 Double delight! Mrs Lynn Montgomery, Senior Teacher and Mr Crute, Headmaster, all smiles sharing the delight of Amy & Beth McCarragher.
Sign Up To Our Newsletter