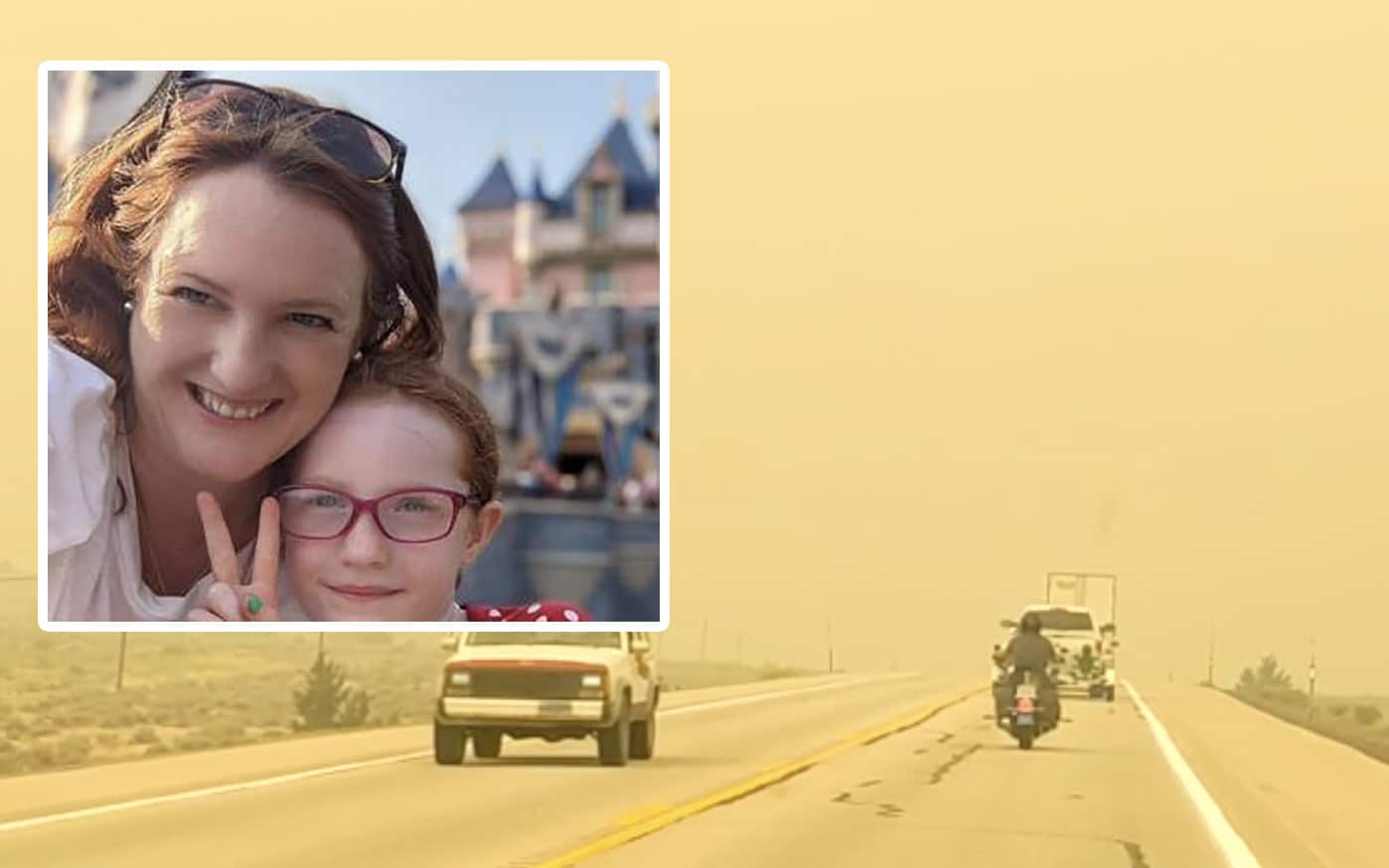 A Ballymacnab woman, now living in California, has described the scenes of devastation caused by wildfires and praised the firefighters as "champions".
Laura Livingstone was on her way home to North Lake Tahoe with her daughter Ella (6) after a period working in Los Angeles.
During the eight-hour journey back, the former St Catherine's pupil was met by hundreds of cars and jeeps heading south, loaded with personal possessions, and even mattresses strapped to the roof of vehicles.
Laura said the fires had left a trail of devastation and destruction, with burnt-out shells of houses, vehicles and trees visible for miles.
Around 45,000 Californian residents have been under evacuation orders due to the 7,000 odd forest fires which have destroyed up to 1.8 million acres.
"Along the roadsides there were stacks of furniture in lay-bys and on wide verges, as people desperately attempted to save their belongings," she said.
She added the "amazing" work of up to 15,000 firefighters, who had been on the front line for months, had saved the town of South Lake Tahoe from being wiped out.
Laura's dad Seamus, who has been keeping a close watch on the news, said he and his wife Helena were relieved their daughter and granddaughter had made it back safely and that their house had escaped the fires.
He said that North Lake Tahoe forest, where Laura lives, is "bone dry".
"California has been having a drought for years but this is the worst year ever for fires. As soon as they got one out, another one would start," he said.
In fact, when mother and daughter arrived home, one of the first things Laura noticed was neighbours' cars loaded with personal belongings and parked in driveways facing the road, "awaiting the much-dreaded evacuation order, so they were in a position to make a fast getaway".
Seamus said that thankfully the situation now seems to be improving. "As far as I know Ella has gone back to school and things are relatively okay," he added.
Sign Up To Our Newsletter