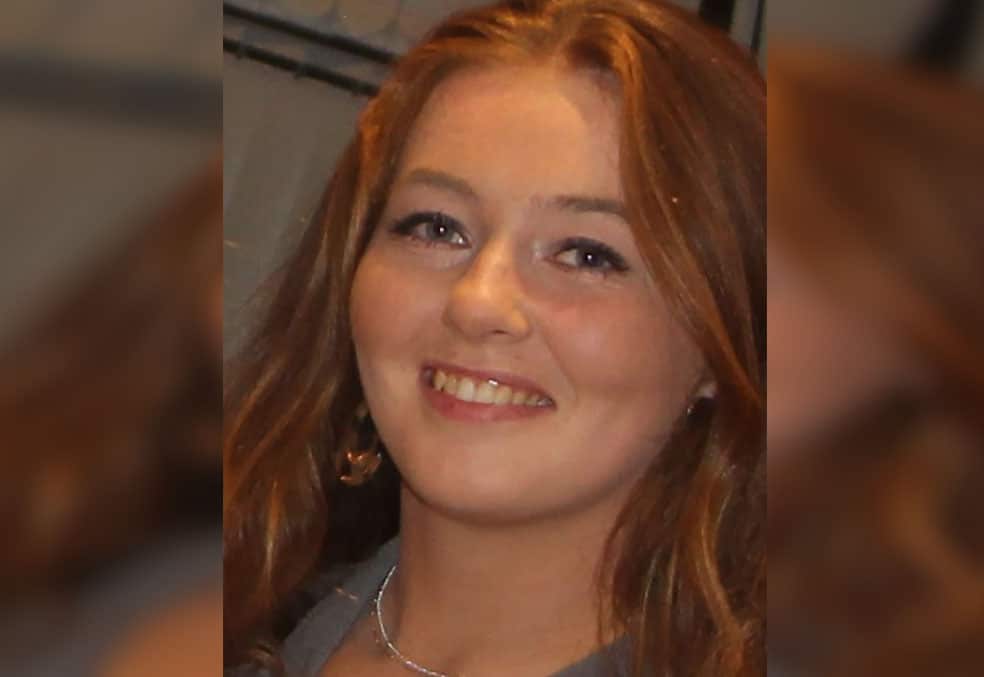 A number of charges against the man accused of murdering Armagh equestrienne Katie Simpson have significantly increased and now include an allegation of rape.
Jonathan Creswell (33) previously from Briar Hill Gardens, Greysteele but now with an address which cannot be published, is charged with murdering Miss Simpson on August 3, 2020.
He claimed to have rescued the twenty-one-year-old from a suicide attempt in the home he shared with her sister who is mother of his children and another woman.
On the morning in question, Creswell contends he returned from leaving the children with his mother and on entering the house while talking on the phone to a friend stated: "Oh my God. Katie's hanging. Call an ambulance."
He contended he managed to get Miss Simpson – unconscious and not breathing – into her car, then drove to meet the ambulance.
She passed away in Altnagelvin Hospital just under a week later without regaining consciousness.
While Katie fought for her life, efforts to alert police were ignored or dismissed. It took almost six months and a high-level review before the matter was taken seriously.
Senior police had apparently "settled" on death resulting from suicide, shutting down other possibilities without investigation or consideration.
It remains unclear if the delay in treating the matter as a murder inquiry and commencing an investigation impacted on the case.
A number of officers are under a Police Ombudsman investigation by a specialist team, and as of the latest enquiry, is ongoing.
Last month Creswell's lawyers expressed serious concerns over the delay in the case at Derry/Londonderry Magistrates' which District Judge Barney McElhome agreed with, warning there had to be movement or he would fix a committal date to transfer to crown court.
He pointed out: "This is a murder case. We don't get more serious than that, I don't know what the issues are but it might reach the point where I issue a warning and I set a committal date. Whatever has to be done, has to be done and I don't care if people have to sit up all night to do it. Get on with it. A tragic, unfortunate individual is dead. The other individual is facing the most serious charge anyone can face."
A prosecuting lawyer told the most recent hearing there was substantial progress.
The court was informed the murder charge is proceeding and further matters have been added against Creswell, including raping Katie and perverting the course of justice.
He said: "This is a complicated case involving not only the defendant but also a number of other individuals. Decisions have been taken on what most of them will be prosecuted for and the final one will be decided this week. This will not hold up the process as preparation of papers is underway."
He explained while some further time is required this is to facilitate, "a huge volume of mobile phone evidence being collated by an analyst and is anticipated to be ready next month."
A committal hearing has been scheduled for February 23 when it is expected Creswell will be returned for trial.
Sign Up To Our Newsletter