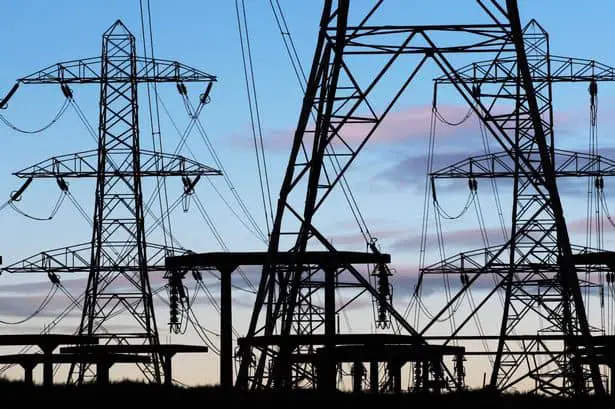 A public inquiry into the proposed north-south interconnector is to be reconvened on June 21.
And MLA Cathal Boylan has said the Environment Minister must take on board opposition to overhead power cables along the proposed route.
Speaking after it was announced, the Newry and Armagh MLA said: "This is a major issue on both sides of the border and has generated significant opposition from local communities who object to pylons and overhead power cables.
"Communities on both sides of the border have outlined their strong feeling about this proposal. I and other Sinn Féin representatives have backed them.
"A public inquiry was first convened in March 2012 and then adjourned within the same month. Frustratingly, this has been a slow process but I have received correspondence from the Planning Appeals Commission that this inquiry is to be reconvened in June of this year.
"This is an important step towards finding a resolution to this contentious issue.
"It will then fall to the Environment Minister Mark Durkan to make sure the planning process takes the deeply felt concerns of local communities into account."
SONI's General Manager Robin McCormick said: "We are pleased to have been notified by the PAC about the recommencement of the public inquiry into the North South Interconnector. It is a critical piece of infrastructure, essential for a secure supply of electricity for Northern Ireland. It will also significantly reduce the cost of electricity for consumers across the entire island and will allow us to increase our use of renewable energy, reducing Northern Ireland's reliance on imported fossil fuels. SONI has worked tirelessly to progress the planning application to make these benefits a reality.
"The project is fundamental to the Northern Irish economy and is supported by DETI, the Utility Regulator and all of the main business organisations including CBI, Northern Ireland Chamber and Manufacturing NI, but, in order to keep the lights on and to avoid increasing consumer costs, the Interconnector must be built by 2019 and to that end, we would hope for a speedy resolution from the inquiry.
"We understand that some people have concerns, especially when it comes to large infrastructure projects of this nature. We have teams on the ground, listening and responding to those concerns and would like anyone with questions to know that we are available for discussions, up until the inquiry begins."
Read more news:
First look inside new trampoline park at the Outlet Business Park
Police in urgent appeal to help find 'high risk' missing person David Duprey
Picture Exclusive: Memorial Battle of the Somme seats for Armagh and borough's towns and villages
Top fire officials state case for cutbacks in Armagh as firefighters attend fatal blaze
Pensioner dies after cottage destroyed in lunch-time blaze
Man in tuxedo suffers serious injuries following attack by five men
Tributes to 'true gentleman' who dies suddenly in tragic circumstances
Become a member
Support local, independent businesses by becoming an independent member.
Become a member