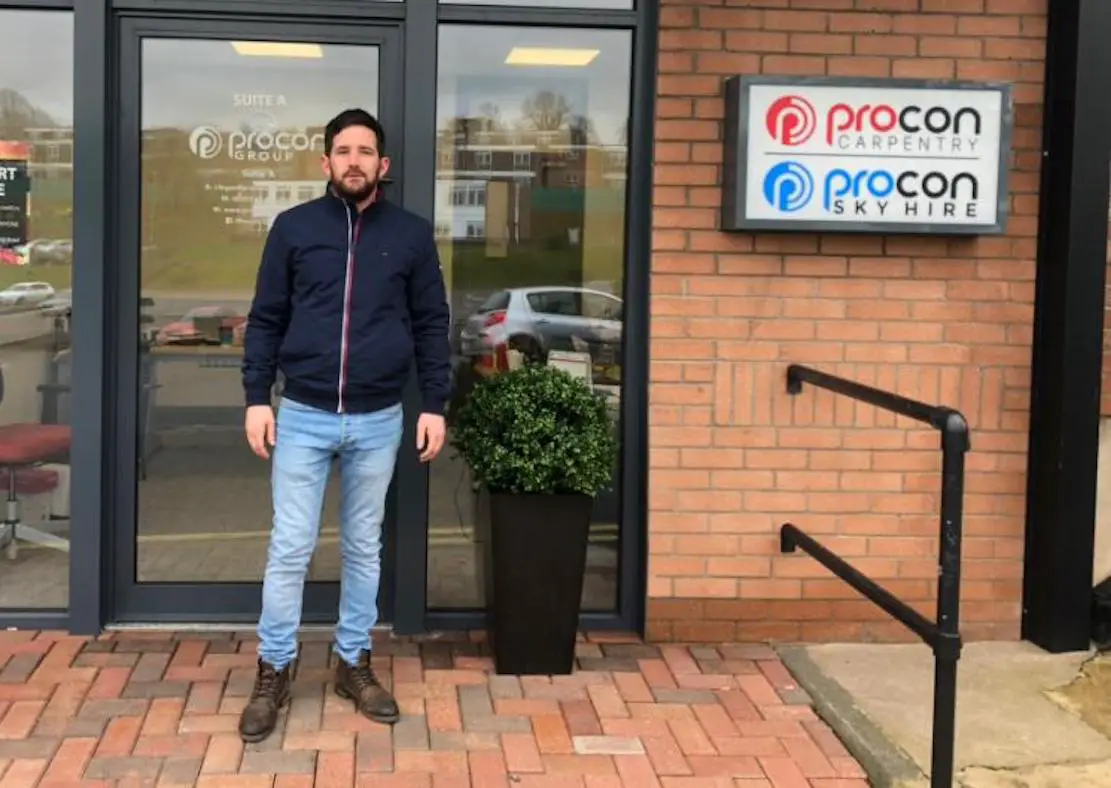 A Co Armagh businessman has spoken out about the uncertainty for his trade which relies on cross border cooperation post-Brexit.
Ryan Fegan (pictured) says: "It's hard to know what is going to happen but I am prepared for it all".
The Keady man owns two businesses; Procon Carpentry, which he set up four years ago and Procon Sky Hire, which he started last year.
Ryan went into carpentry when he left school leaving for Australia for six-years for work during the recession, following the well-documented collapse of the Celtic Tiger.
And he shared his thoughts on the looming impact of Brexit, and how it will after his two northern-based companies when much of his work is carried out in Dublin.
"Your guess is as good as mine as to what will happen but I do think that Brexit will only increase the amount of construction work in Dublin".
One of the major industries for which Ryan has done work for are tech companies such as Facebook and Google.
Through his carpentry business, he has fitted out several nightclubs around Dublin, along with working for Trinity College.
"I just don't know how it is going to work post-Brexit, I am going to have so many questions to answer," admitted Ryan.
"Do I need to have a separate business in Dublin? How am I going to transfer machinery over the border?".
Speaking about the industry as it stands, he said: "Dublin does not have enough tradesmen as it is, they had no construction industry for about 10 years and now it has all changed.
"I think it will grow even more after Brexit as Ireland will be the main gateway into Europe. I am a sub-contractor and a lot of northern companies like mine are working in Dublin.
"Work is good for me the way it is, it's just that if a spanner is put in the works it may be more difficult to continue".
Ryan says he is keen to grow Procon Sky Hire business closer to home in Co Armagh, despite the uncertainty.
They offer a comprehensive fleet of powered access platforms for working at height including electric scissors, diesel scissors, electric cherry pickers, diesel cherrypickers, telehandlers, and telescopic forklift services.
The company's aim is to provide a reliable professional service with all the qualifications of a large business but without the costly overheads.
Ryan says his customer base is truly extensive and consists of local authorities to large developers which allows for them to continually grow, something Ryan believes is a direct result of customer satisfaction and repeat custom.
If you have a general enquiry, would like a free quote or would like to find out more information about Procon Skyhire you can find this on their website.
Sign Up To Our Newsletter