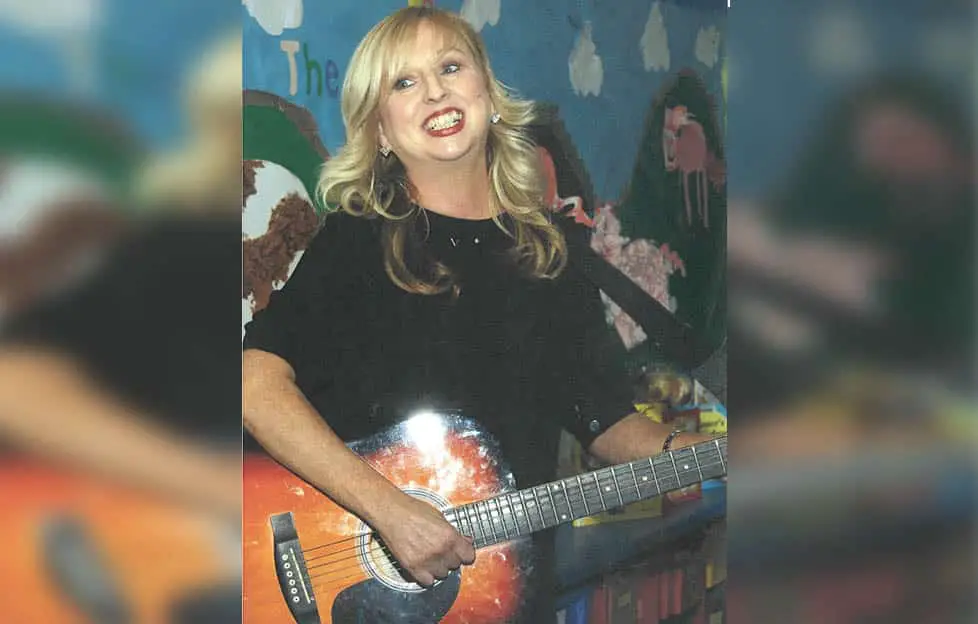 The principal of an Armagh nursery school, who has been at the helm since its inception 25 years ago, is retiring.
Brenda Murphy has seen countless children come and go through the welcoming doors of College Farm Nursery School.
Her infectious nature rubbed off on staff and children. Her love for music has helped the children develop so much over the years and has helped promote a love of learning in the community.
Brenda's legendary guitar playing has featured in every College Farm concert in her 25 years and the children have loved it.
Now it's time for Brenda to hand over the baton after so many great years in charge.
Speaking to Armagh I, she said: "I have enjoyed every minute of my 25 years in College Farm Nursery School. It has been very much part of my life from the first bricks were laid. I feel privileged to have led such a wonderful school, seeing hundreds of children develop and flourish as they make the transition to Primary One.
"I want to thank both the Board of Governors for their support over the last 25 years and the fantastic staff that are so committed and dedicated to the children in their care. They are not just colleagues but they are my friends. Teamwork is crucial in the nursery school.
"To all the great parents of Armagh, I want to thank you for your support. I will certainly miss the children that have been in my care, they were a pleasure to teach.
"College Farm Nursery School has an excellent reputation and this is attributed to the positive attitudes, the quality of care, education provided, and exemplary behaviour of our pupils. College Farm Nursery School will always be a special place for me, and I wish the new principal and the staff every success in the future."
The school would like to invite the past and present parents and pupils of College Farm to their fun day on June 27, between 10am-2pm, where there will be magicians, bouncy castles, face painting and music.
Sign Up To Our Newsletter