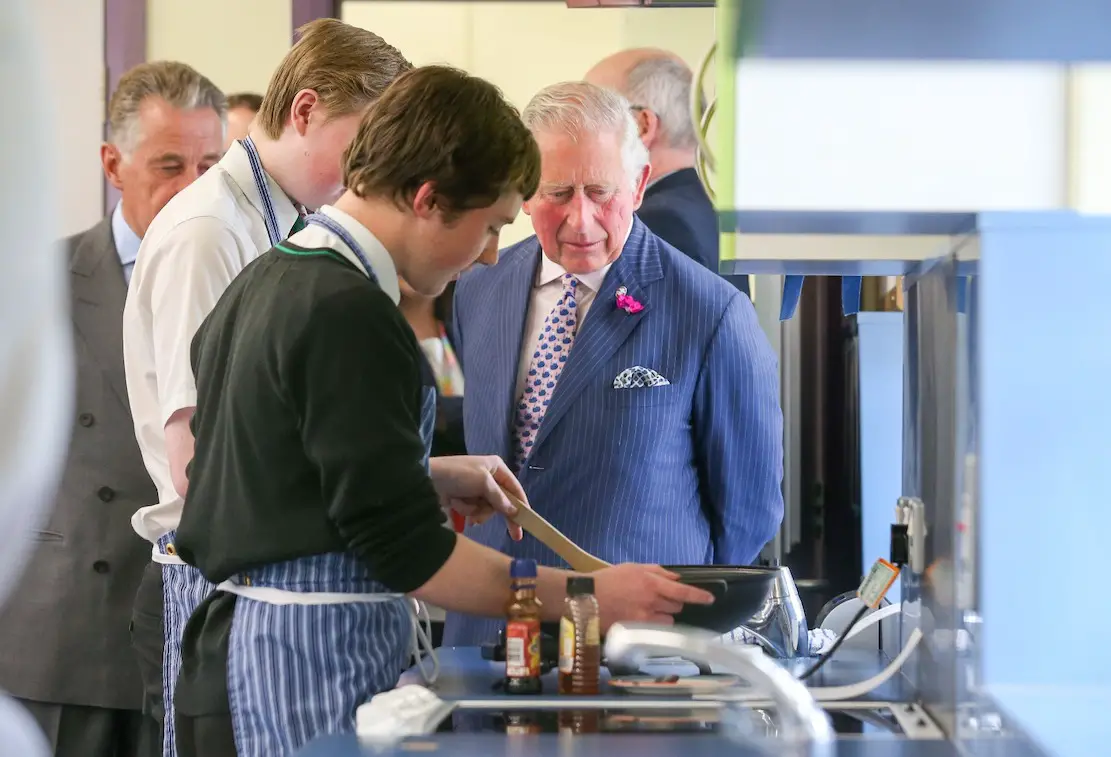 During his visit to Armagh on Wednesday The Prince of Wales met pupils at St. Patrick's Grammar School in Armagh who are taking part in a programme run by his charity, The Prince's Trust.
The group of pupils have all taken part in the Achieve programme, which is a personal development course for 11 to 19 year olds.
The programme provides a practical approach to learning and supports young people to build their confidence and fulfil their potential.
During his visit to the school, The Prince heard directly from young people about their experience of the Achieve programme and the impact it has had on their education and aspirations.
He also met with teachers who deliver the programme and staff from The Prince's Trust.
Josh McCausland, a pupil at St. Patrick's Grammar School has been taking part in the Achieve programme.
He said: "I love everything about the Achieve programme, you get to go outside and it's less formal than the other classes. I love how welcoming it is and it has helped me interact with other people. It's the best GCSE choice I made."
St. Patrick's Grammar School began delivering Achieve in September 2017.
The pupils taking part have all excelled on the programme and are on schedule to achieve a Level 2 Award (the equivalent of two GCSE's) this summer.
Mark Dougan, NI Director, The Prince's Trust commented: "We are honoured to welcome our President, His Royal Highness The Prince of Wales to Armagh to meet this inspiring group of young people who have accomplished so much together through the Achieve programme.
"We're incredibly proud of their achievements and of the thousands of young people that The Prince's Trust has supported throughout Northern Ireland over the past year.
"Through partnering with local schools like St. Patrick's Grammar School, we look forward to helping many more young people to unleash their talent and reach their full potential."
The Prince's Trust is committed to supporting young people to develop the confidence and skills they need to succeed in their education.
Last week, a group of specialists for the education sector leaders visited Belfast as part of a UK wide taskforce exploring the challenges faced by young people in education.
The Prince's Trust UK2030 Taskforce is visiting a number of cities across the UK exploring how society can better support young people to live, learn and earn.
The group met with alternative education providers, young people and experts in the education sector and will be developing a series recommendations designed to make a positive difference to a generation of young people.
Sign Up To Our Newsletter