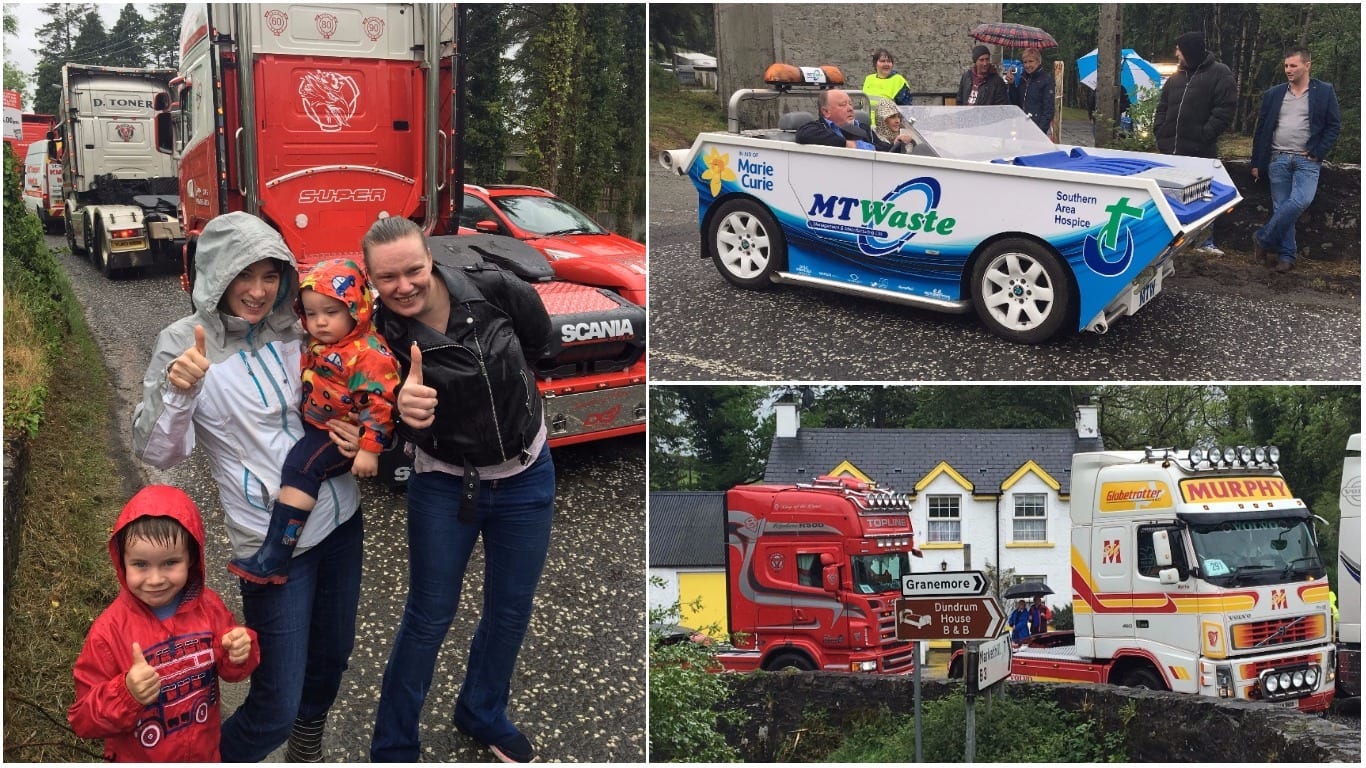 Praise has been heaped on the Skip Car Tour team following an amazing weekend which raised thousands for charity.
For a fifth successive year The Skip Car Tour team organised a hugely successful charity weekend at Shiels Bar in Tassagh.
It was the annual Orchard Truck Run on the Saturday, which was followed by the Tractor Run on the Sunday.
Praising the efforts of local volunteers, Councillor Sharon Haughey-Grimley said: "There is a huge amount of work that goes into to organising, preparing and co-ordinating such a big fundraising drive.
"The organising committee, all volunteers, have been planning for months and we all owe them a great debt of gratitude in raising huge amounts of much need funds for two very worthy causes Marie Curie and the Southern Area Hospice.
"This is the 5th year of the Skip Car Tour Fundraising Effort and the impact they have made to the lives of people in their greatest battles and the families of those suffering cancer is immeasurable.
"This area has a proud association with both charities now and local people are proud to come out and support such great events in huge numbers.
"There is no doubt that this year was a particularly difficult and poignant year for the Skip Car team, losing one of their own volunteers to her battle.
"Anne O'Neill was greatly missed this weekend and in the run up to the organisation of this event. Her family, friends and colleagues in the Skip Car team done a fantastic but difficult job without her.
"Her name was mentioned so many times in Tassagh over the weekend and her memory will always live on through this amazing fundraiser.  This just highlights the importance of these fundraisers as no family is left untouched by the impact of cancer."
She added: "I also congratulate local people and those who travelled great distances to support this weekend, firstly in the heavy rain on Saturday for the Truck Run and then the massive numbers who came out in the sunshine on Sunday for the Tractor Drive.
"Without the support of the local community and local businesses these events would not happen.  Well done to the hundreds of people who participated in both the truck and tractor runs, they were truly a great spectacle to see.
"I will be asking the new Lord Mayor to officially recognise the mammoth efforts of Sean McArdle and his Skip Car team by hosting a civic reception. It is important to recognise and celebrate this amazing work and the impact it's making."
Sign Up To Our Newsletter