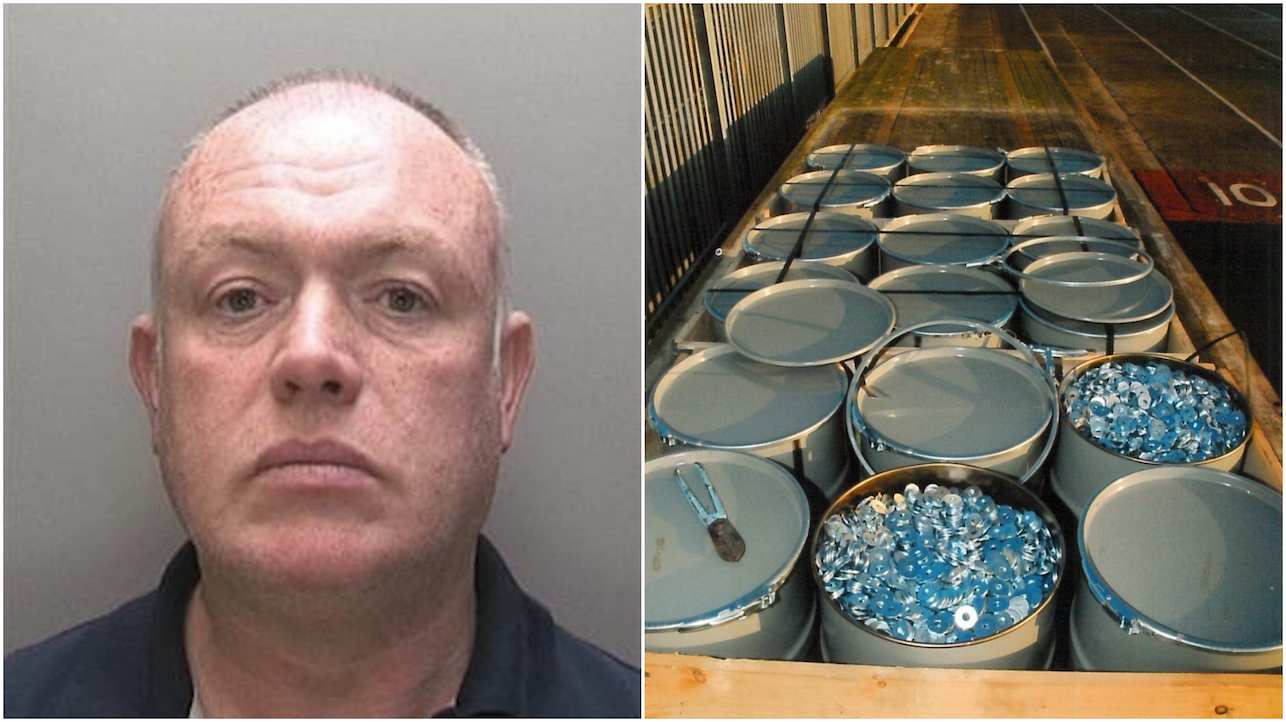 A Poyntzpass man has been jailed for more than four years for masterminding an attempt to import almost half a million fake pound coins into the UK.
The old-style round pound coins were manufactured illegally at the European Central Mint (ECM) in Westpoort, near Amsterdam.
Fifty-five-year-old Edward Magill, who was sentenced on Friday, worked with a corrupt haulier to smuggle a consignment from the Netherlands over to the UK in December 2012.
The coins were concealed beneath a layer of metal washers and hidden in barrels, on the back of a flat-bed trailer driven by trucker William Turnbull, from Haltwhistle in Northumberland.
They were found by Border Force officers carrying out checks on freight at North Shields ferry terminal, and Royal Mint specialists were later able to confirm that they were fake. There were 450,000 coins.
In November 2013 ECM was raided and shut down by Dutch law enforcement. Two men would later be convicted in the Netherlands in connection with counterfeiting offences.
Turnbull was jailed for 20 months for his role in the conspiracy in July 2015.
However the National Crime Agency investigation into him found that he wasn't working alone, and officers continued to look for others involved in the smuggling attempt by analysing mobile phone data.
Turnbull's phone contained a contact labelled "EMC", a number with which he had been in contact in the period immediately before the North Shields seizure.
The EMC number had been in contact with Turnbull around the same time as five other deliveries made by him, each time carrying loads of what investigators now believe were contraband goods imported from Latvia into Inverness and then onwards to Northern Ireland. The exact nature of the loads was never identified.
Through looking at cell site analysis and travel data, investigators were able to directly link this number to Magill, who travelled over to the Netherlands just days before the attempted coin importation.
NCA investigators were able to establish that Turnbull had taken a legitimate consignment out to Belgium from a company in Northumberland, before diverting to a location in Westpoort, Amsterdam, the Netherlands to pick up the fake coins and return home.
On the morning Turnbull was detained by Border Force at North Shields a number of unanswered calls were made to him from the EMC number. Turnbull made a five second call back, minutes before his arrest. It was the last time the EMC number was ever used.
Following a two week trial at Newcastle Crown Court, Magill was found guilty on Friday of conspiring to import fake currency.
He was sentenced to 50 months in prison.
NCA branch commander Mark Spoors said: "This has been a lengthy and complex investigation into a significant seizure involving a large quantity of high-quality fake coins. Those coins were destined for the pockets of unsuspecting members of the public across the UK.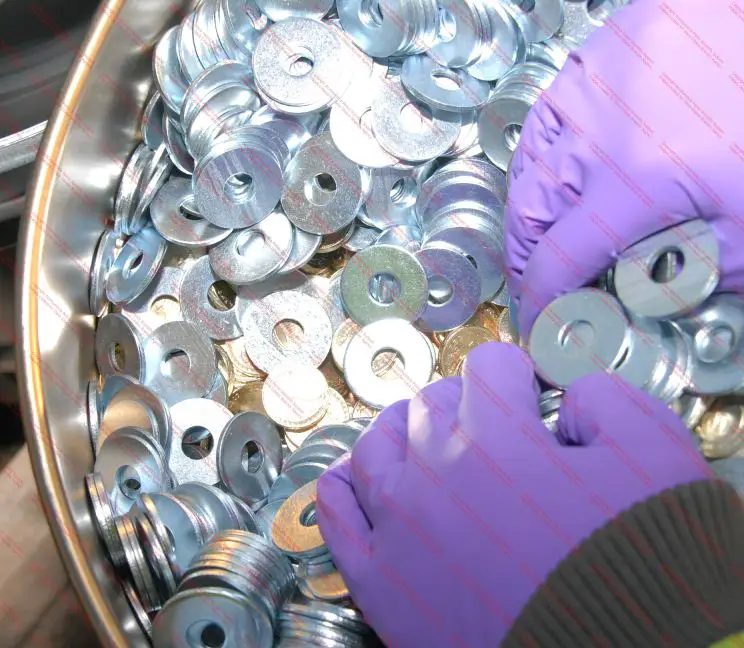 "There is no doubt in my mind that Magill was played a crucial role in this importation, he was the one in contact with the coin manufacturers in the Netherlands, and Turnbull was working on his behalf to bring them over.
"Working with our Dutch colleagues we were able to piece together Magill's movements and conclusively link him to the coin factory and Turnbull."
The investigation was undertaken with the assistance of the NCA's UK National Central Office for Counterfeit Currency (UKNCO).
Sign Up To Our Newsletter