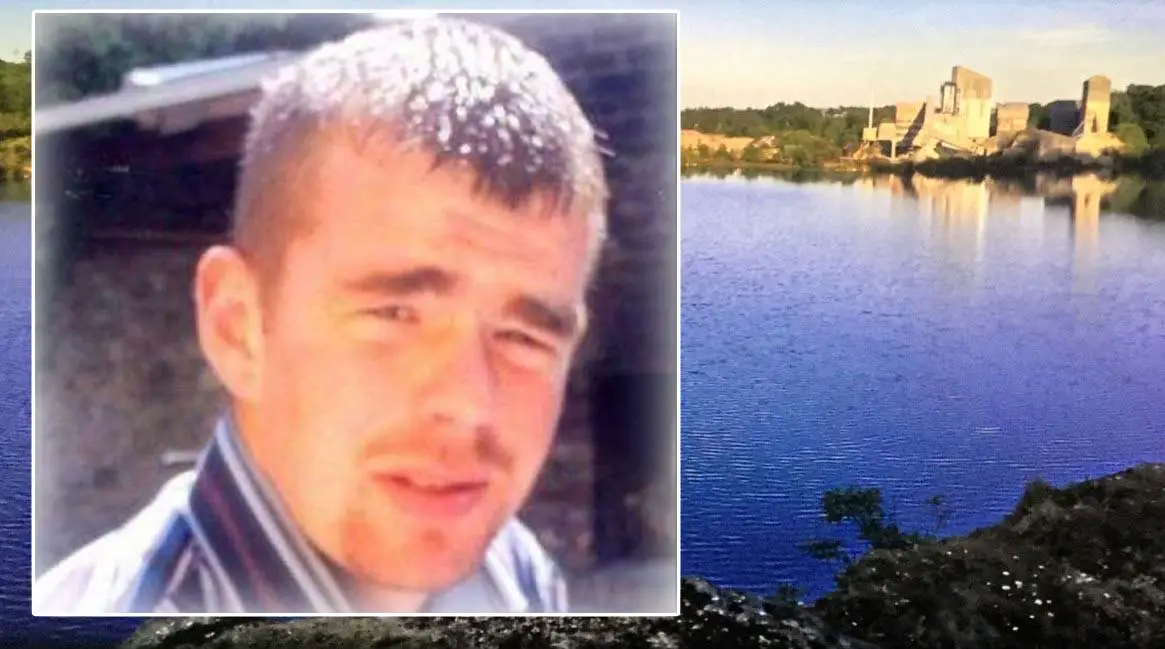 The sister of a man who drowned in an Armagh quarry is appealing for people to be aware of the dangers ahead of what would have been his 32nd birthday tomorrow (Thursday).
Brendan (Benny) Bell, lost his life in Navan Fort Quarry on April 10, 2010, aged 20, after getting into difficulties while swimming.
He was the fourth person to drown in the quarry since 1996.
The first victim was father-of-three Roy McGinley who drowned in June 1996, followed by Christopher Connolly in May 2000 and John Basketfield who lost his life in February 2005.
Speaking to Armagh I, Mary Bell said her family wanted to remind people of the dangers as they "never want any other family to go through the same loss as we have".
"No way did Brendan or any of us think it would happen to him," she said. "Every day he is thought of and missed. It still feels like yesterday. There's not a day goes by we don't think of him.
"Brendan was the youngest out of the four of us children and he was the life and soul of the party. He had so many friends, and he was known and loved by so many people."
At the time of the accident, Brendan still lived at home in Mullacreevie Park with his mum Kathleen, who died almost three years ago. Said Mary: "He was her blue-eyed boy. He was the favourite."
She recalled how Brendan had gone to the quarry to swim with friends, as he had done on previous occasions.
Said Mary: "He was a very strong swimmer and had been playing and splashing around in the water before his best friend Gary noticed he was struggling.
"Gary threw in a plank of wood and then he jumped in and tried to save him but the currents in the water were just too strong.
"He did have hold of him at one point but Brendan was in a current and it was sucking him down and Gary couldn't hold on. He nearly lost his life too.  There were a few others there as well but they couldn't swim.
"By the time we got to the quarry, the Fire Brigade were there and we had to wait for about three hours for the divers to come and get him out, so we knew it was over then.
"He was only 10 steps away from the side when they found him."
Since then the family has spoken out on a number of occasions to raise awareness and, a number of years ago, campaigned unsuccessfully to have the quarry drained.
Mary said that despite warning signs and barbed wire being erected, people still continue to swim there.
"Especially in this weather, I would appeal to people to please, please stay away from quarries," she said.
"Brendan was a big, tall lad, as strong as a bull but that didn't help him on the day.
"People still talk about him and what happened. His death was a loss to us and the whole community."
According to NI Direct, one of the greatest danger from quarries is the coldness of the water, which was also mentioned at the inquest into Brendan's death.
"Quarry water is much colder than rivers, lakes and the sea. Many quarries are so deep that they are fed with water from underground springs or aquifers. As this water originates deep within the ground, it is extremely cold," its website points out.
"As a result, you are likely to become exhausted much more quickly than you would think. Also a sudden plunge into cold water could cause your body to go into shock."
It also points out the additional dangers from abandoned machinery, underwater ledges and recesses and hidden tunnels.
Sign Up To Our Newsletter