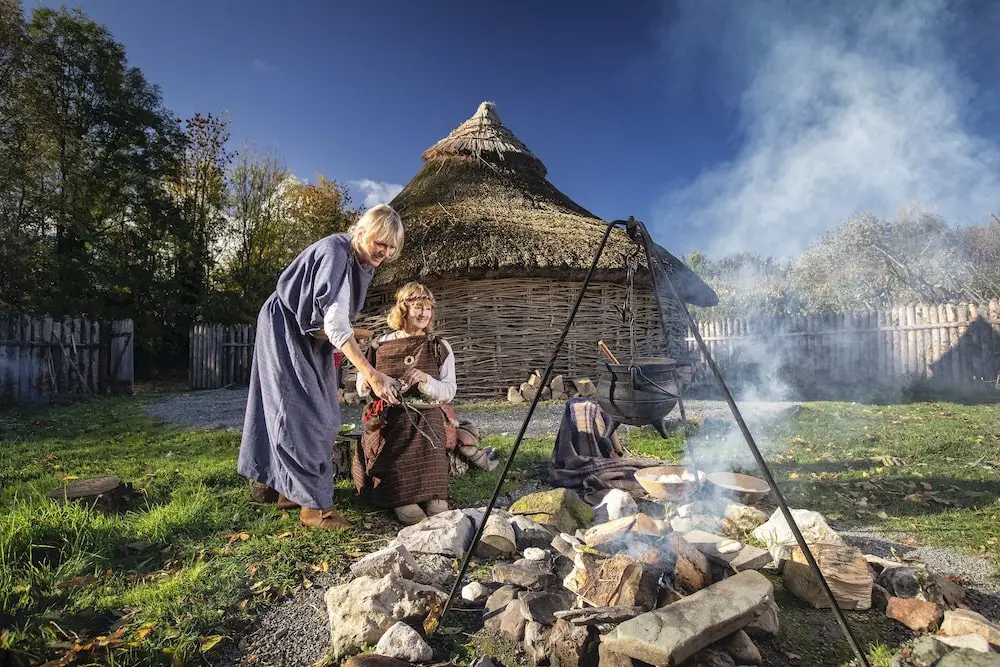 Armagh City, Banbridge and Craigavon Borough Council's economic development and regeneration committee has backed plans to demolish and replace a replica iron age dwelling at the Navan Centre.
A proposal to demolish and replace the dwelling and explore the possibility of adding an additional replica village to the site was proposed by Councillor Thomas O'Hanlon and seconded by Councillor Brona Haughey at a committee meeting on Tuesday, September 14.
The dwelling is a replica of a roundhouse dating from 65 AD and was built in 2005 when it had a projected lifespan of 12 years and the dwelling and living history animations that are based in the building form one of the cornerstones of the visitor centre experience for paying visitors, event visitors and for education/school visitors.
Members of the committee were advised independent specialist Wellig Crafts undertook an investigation of the dwelling in September 2021.
The specialist's report notes the structure is beyond its natural lifespan and should be replaced. It also states the structure should remain closed and the public should not be allowed inside.
The estimated replacement cost is £80,000-£100,000 plus professional and statutory fees at 50 per cent of project costs.
The replacement of this dwelling represents phase one of a strategic development plan for the centre and surrounding grounds. Other proposals include reanimation of the centre's exhibition area to include the latest digital technologies, infrastructure to allow hosting of seasonal, large scale events together with proposals for a replica Celt village and a native tree planting scheme in Council lands.
Should the dwelling not be replaced, officers estimate the loss of income to Council will be around £67,000 per annum.
Cllr O'Hanlon said councillors were well aware of the issue and called for the work to happen as quickly as possible.
"This has been flagged up with us for a while and I think it is something that needs to happen as quickly as possible," he said,
"We have skirted round the issue of Navan and I think this is the opportunity to replace what is there with better. There was a discussion previously around the field at the back of the centre that instead of building just one dwelling make it a village.
"I think this should be an opportunity to push on and improve the product we have at Navan. This is an opportunity to do it right and I would propose the adoption of the report but I would like some further detail as to how we can move further ahead.
"I would be keen to see that house become a village and that we move that on as quickly as possible."
Cllr Haughey said the importance of the Navan Centre "cannot be understated" and seconded Cllr O'Hanlon's proposal.
Supporting the proposal, Councillor Sam Nicholson said it was clear there were "massive opportunities to be grasped at Navan but urged Council to think strategically about it.
"There needs to be something strategic at Navan; we have to have an overall masterplan for the place," he said.
"There is a massive opportunity there and I would welcome another paper coming forward."
Alderman Stephen Moutray said he had no issue with the proposal in principle but sought clarity around the professional and statutory fees stating "50 per cent seems to be an awful lot".
A council officer informed him the costs are based on estimates provided so far and any cost will be kept under review.
Sign Up To Our Newsletter