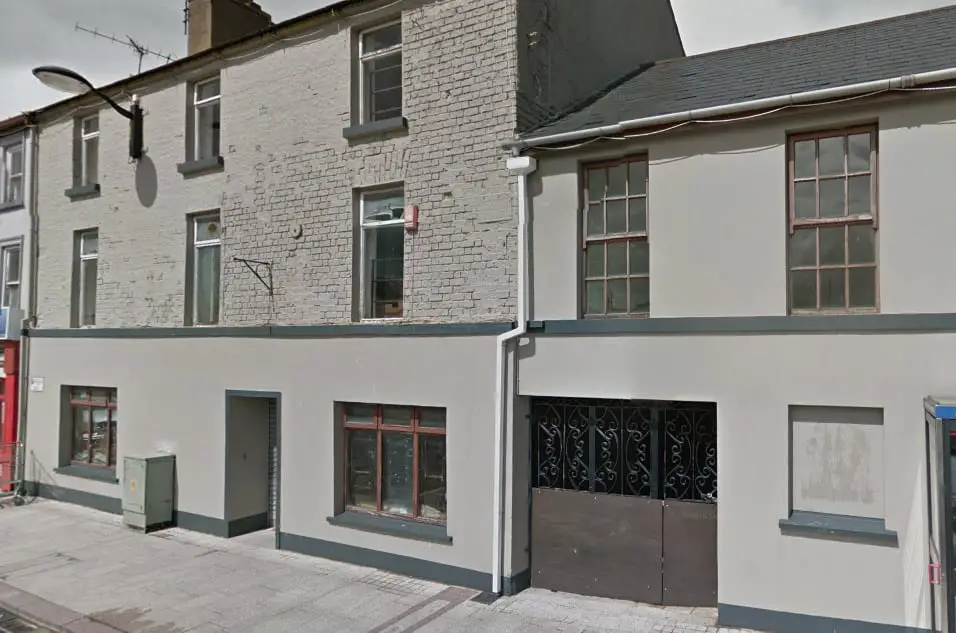 A city-based church has applied for formal planning approval to convert a vacant pub and nightclub into a new place of worship.
Vibe Church – based at Little Barrack Street – has now sought the blessing of Armagh City, Banbridge and Craigavon Borough Council for its plans.
It is seeking a change of use to allow for an extension with the purpose of "ecclesiastical use".
It comes two years after Armagh I exclusively revealed that the church had sets its sights on acquiring the former Calverts Tavern at the bottom of Scotch Street.
The church has gone from strength to strength since it first launched in Armagh in 2015 and Vibe recognised the need to expand to accommodate growing numbers.
Church business as it stands is conducted from premises on Little Barrack Street.
This includes the Tin House coffee bar, where money raised is used to support ongoing projects in Third World countries.
The proposals which have been drawn up will make full use of the former public house, which will be the main focal point of the church's work.
The Tin House coffee bar would now front on to Scotch Street. To the right hand side, in a separate entrance, visitors will reach a reception area.
The ground floor also includes toilet provision and kitchen.
It will see the creation of two multi-use rooms.
And at the rear – adjacent to the existing building – will be a large open space area, with rows of seats and platform in front for addressing visitors.
There will be stairs and a lift to connect to the second floor.
Here there will be church offices, a lounge, a boardroom and four separate suites for counselling services.
The work will see alterations to the front elevation, internal alterations and construction of a new floor and portal structure.
The development would provide floor space in excess of 2,100 sq metres.
As Armagh I first revealed in July 2017, the plans have been in the pipeline for some time now.
The numbers attending the facilities and activities organised by the Christian-based church organisation have grown substantially since its inception.
Vibe started out life in 2006 as a group of young people and adults, but it was not until 2014 that it bought the current premises at Little Barrack Street and April 2015 before it launched.
It did so after extensive fundraising – in the region of £150,000 to both buy and fit-out and develop the current church was required.
A fresh drive for expansion was revealed with the plan to buy the former bar and nightclub, which had a £225,000 asking price at the time.
Calverts Tavern was cleared of old furnishings and fittings two years ago as Belfast-based Frazer Kidd was employed to market the premises, a thriving nightspot during the 1980s and 90s in particular.
The Spiders Nightclub had been located to the rear of the bar and the ground floor site stretches to over 5,000 sq ft. Most of what was the nightclub space would be taken up by the open seated area.
The submission of a planning application means that Vibe – which stands for Vision, Integrity, Boldness and Evangelism – has taken a step closer to its goal.
Sign Up To Our Newsletter
Sign up to our newsletter for major breaking news stories as they happen – right to your inbox.