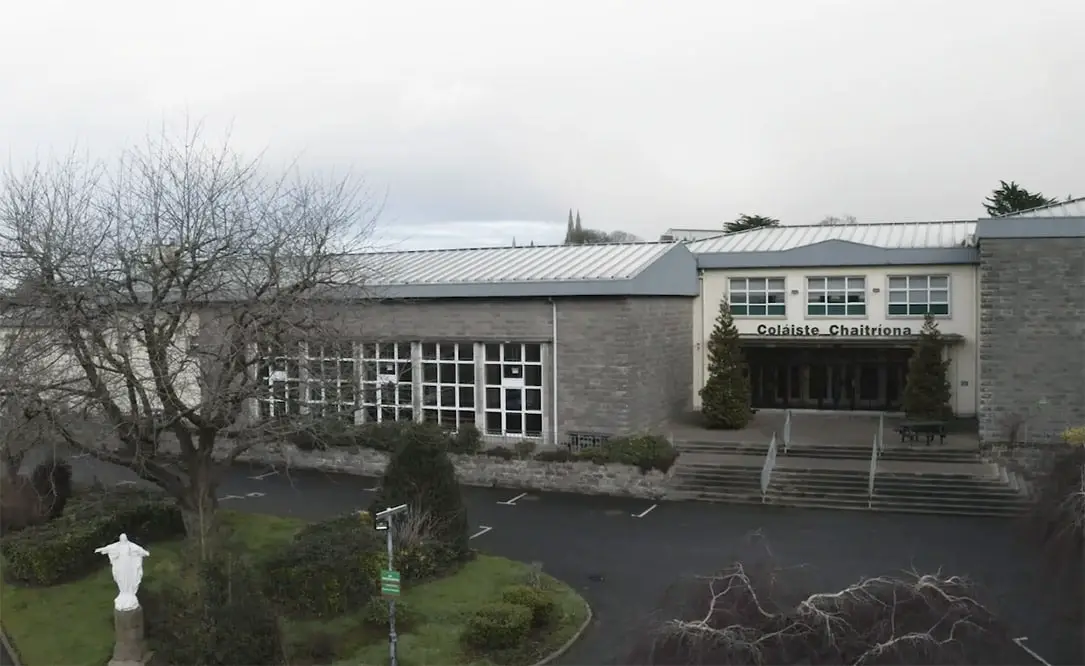 Plans for a state-of-the-art new-build St Catherine's College in Armagh have been "paused", Armagh I can exclusively reveal.
It now just over a year since the Department of Education announced to great fanfare a whopping £794m investment in the Northern Ireland's schools estate.
But now the Department has confirmed to Armagh I that it cannot afford the consultancy fees involved to allow some of these huge school projects to get off the ground.
In all, four schools in County Armagh have had their planned developments 'paused' at this time.
It will come as a major blow for St Catherine's College, as well as Portadown College, Killicomaine Junior High School and St Paul's High School in Bessbrook, all of whom find themselves in the same boat.
A total of 28 schools were earmarked for new-builds or major capital developments when the announcement was made by then Education Minister Michelle McIlveen in March last year.
Related: Tender 'live' to find team to deliver new state-of-the-art St Catherine's College
Other earlier developments had been confirmed too.
Those who are already on the first rung of the ladder in terms of appointing teams to oversee the projects should be fine.
For others, however, including the four in County Armagh, the news is not so good.
A Department of Education spokesperson told Armagh I today (Monday) : "It is unlikely that the Department will have sufficient Executive capital funding available to proceed to construction this year with any new projects announced under the major capital or school enhancement programmes.
"However, all such projects with appointed consultancy teams are continuing in design and planning.
"A number of schemes in a very early stage of development and where planning has not started have been paused, as at present it is not affordable to spend much needed funding on consultancy fees for potential new-build projects which will not be ready to proceed to construction for a number of years."
The DENI spokesperson confirmed that St Catherine's College in Armagh, Portadown College, Killicomaine Junior High School and St Paul's High in Bessbrook all fall into this category.
The Minister said at the time the announcement would "ensure a steady pipeline of projects in design which will in turn ensure the continued modernisation of the schools' estate into the future".
St Catherine's principal, Mrs Noeleen Tiffney, told Armagh I at the time that the news would be "welcomed by everyone in our school community", before adding: "Major capital investment will ensure an enhanced educational experience for pupils of Saint Catherine's College for many years to come. I look forward to meeting with Department Officials to discuss potential options."
A year ago, tenders were being sought for the appointment of a project manager-led integrated consultant team for the state-of-the-art new-build St Catherine's College.
The successful applicant being sought last May would provide full professional services, including "project management, provision of architectural, quantity surveying, structural, services engineering, civil and structural services for delivery of the proposed school project".
Described as a "one-off contract", the estimated "delivery" date for the contract was given as May 2030.
Tenders were to be opened in November last year.
And in the case of Portadown College, tenders there for the integrated consultancy teams were to be opened last October, again with a 96 month contract to oversee the new school building.
These are now up in the air after DENI's confirmation of pausing schemes, dampening down the celebrations and welcomes which followed the original windfall announcement.
Indeed, Upper Bann MP Carla Lockhart had described it as "a good day for education" in her constituency, expressing delight at the inclusion of Portadown College and Killicomaine Junior High School when the investment news first broke.
She had said then: "Both schools are in much need of new and enhanced facilities. I have made it a priority since elected as an MLA and latterly MP for the area to try and secure capital investment for our ageing controlled sector estate.
"Portadown College has been to the fore with several Ministerial visits and meetings to highlight the dire state of the building."
The DUP MP said last March that all new-builds announced would be "subject to the level of capital resources available towards the end of this decade and into the next", but the Ministerial confirmation would allow them to "advance in planning".
Today's statement from the Department of Education in response to Armagh I will mean that a number of schemes – such as the four in County Armagh – could be in limbo for some time due to the lack of funding, with the decision to 'pause' rather than proceed being DENI's chosen route.
Sign Up To Our Newsletter