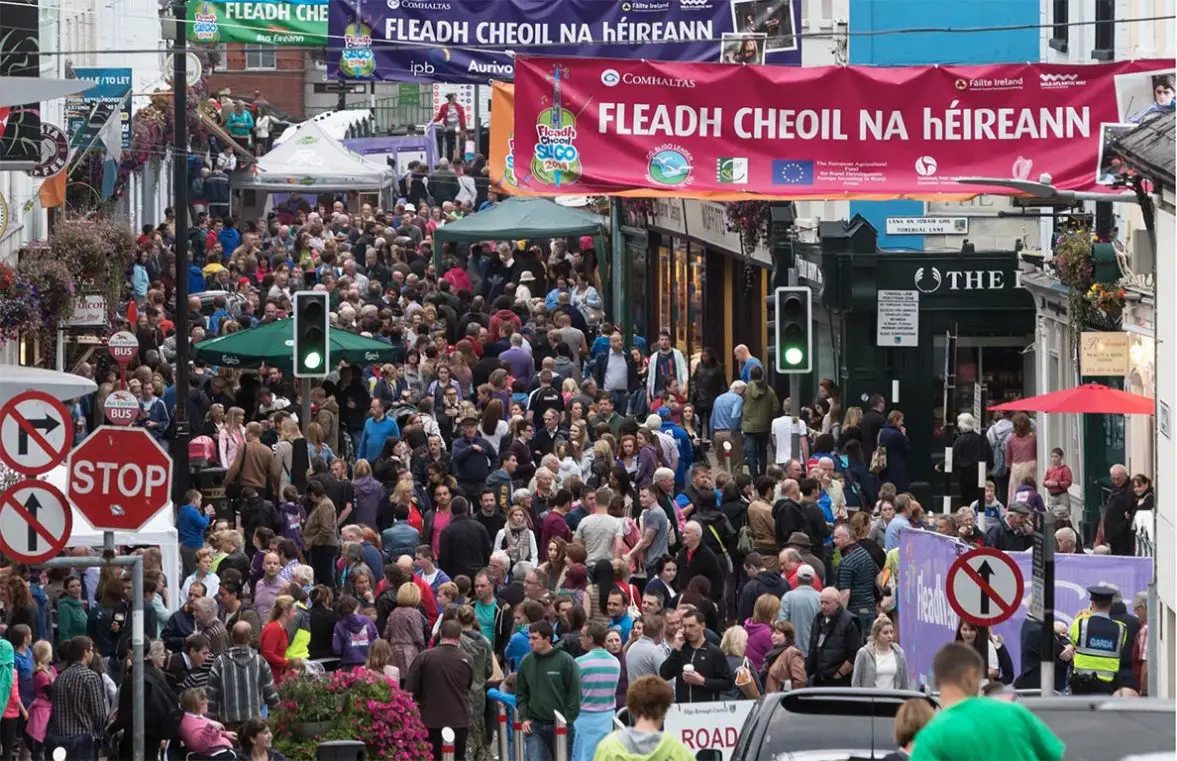 There are tentative plans afoot for Armagh to make a bid to host the All-Ireland Fleadh – a traditional Irish music festival – in the near future.
Armagh councillor Darren McNally has said there is a growing opinion that the city should make a bid to host Fleadh Cheoil na hÉireann.
The Sinn Féin representative was making his comments after it was confirmed that a motion was to be discussed at Armagh, Banbridge and Craigavon Borough Council next month.
He is hoping the Council will agree to investigate the potential to host the national and international event in the ecclesiastical capital.
"This would be an enriching experience, both for Armagh and for Fleadh Cheoil na hÉireann, if such a prestigious event could be brought to our City."
The Fleadh when hosted by Derry City – with the investment of £1.5 million – reportedly brought £42 million to the local economy.
"The economic benefits for not just Armagh but the whole borough will be massive," councillor McNally continued.
"£40 million to local economy and with the potential to have the event for two years – £80 million to the economy."
Councillor McNally, explaining the motion, commented: "Basically I want council to start doing prep work for a submission to get the Fleadh Cheoil to Armagh.
"I am asking them to engage with as many stakeholders as they can, so we can create a partnership with the aim to make the best bid possible.
"Stakeholders should include Comhaltas both locally and at Ulster level, the Hospitality sector, Armagh city management, businesses, schools, community groups, sports clubs and cultural groups."
"Armagh has a proud, rich and diverse tradition of music, arts and culture. Working together we can, I have no doubt, win a bid to host such a prestigious event."
Sign Up To Our Newsletter