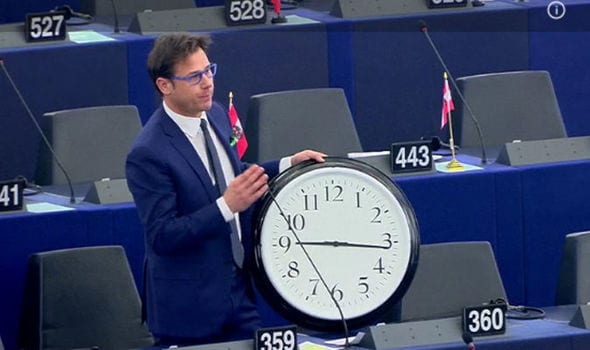 People living in border areas could see their body clocks hit by all kinds of weird thanks to rumblings in the European Parliament.
A vote today could mean that Northern Ireland and the Republic of Ireland end up in different time zones.
And, if that happened, travelling from Armagh to Monaghan could soon seem like an extra long – or remarkably fast – journey for the clock-watchers.
As it stands, the clocks go forward an hour in spring and go back an hour in the autumn, in March and October respectively.
But the European Parliament has voted – by an overwhelming majority of 384 compared to 153 – for a review.
It will be up to the European Commission – in the past resistant to changing the current system – to carry that forward.
There are a lot of ifs in the process. If it happens before Brexit it means Britain would be forced to adopt the same position as all member states.
But if it happens after Brexit, it would be down to Westminster to decide if it should remain as it is or follow suit for a uniform time zone across Europe.
Potentially, therefore, here in Northern Ireland, we could be continuing to put our clocks back and forward twice a year.
But the Republic of Ireland – if a move to switch was passed – would remain the same.
That means that, once the last weekend in March passes, you would be able to drive from Armagh to Monaghan and technically be there before you left!
The old adage, sure I'll be back before you know it would never ring so true…
Sign Up To Our Newsletter